It can detect minute details sometimes overlooked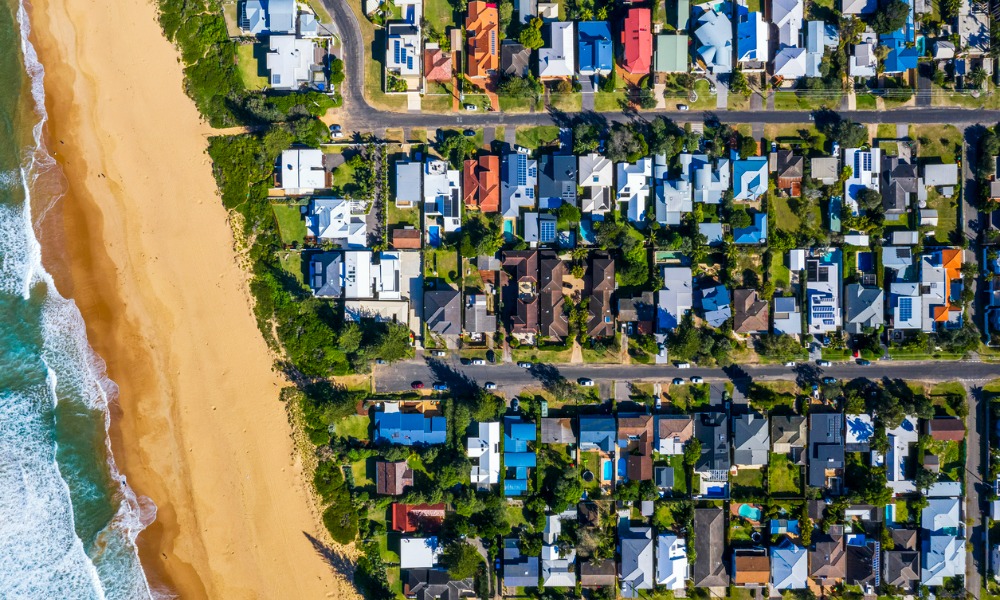 CAPE Analytics has announced the launch of an AI-powered real estate intelligence platform, dubbed AIRE, which provides stakeholders and financial institutions with insight into properties nationwide, officials said.
The platform combines computer vision, aerial imagery, granular geospatial data and proprietary data sources in order to extract critical information about properties and their surroundings, focusing on characteristics that influence property value and marketability. CAPE's head of real estate, Raj Dosaj, spoke to Mortgage Professional America to describe the newly launched product in greater depth.
"In general, AI and machine learning are growing rapidly in mortgage, but in real estate in general," Dosaj said during a telephone interview. Up to now, Dosaj noted, CAPE has focused on designing platforms for the insurance industry. The challenge when first targeting that industry some six years ago was: "How can we help insurance carriers price their insurance policies better by giving them better information on a property?" Dosaj asked rhetorically.
Parallels were seen in the mortgage industry, serving as the launching pad for AIRE. "Standard property records, public record data, MLS data – those have been mined, and people are building what they can with them," Dosaj said. "But those records are lacking many things - sometimes the number of bedrooms are missing or incorrect."
Read more: Can artificial intelligence boost the mortgage industry?
The aerial aspect looms large as something of a platform centerpiece, detecting features that may not be updated or included in more traditional records: "The presence of solar panels and swimming pools," he said in providing a couple of examples the AIRE platform can detect. "What is the detailed geolocation of that house, and how can that geolocation influence the value of the home?" Dosaj said, posing the question being asked amid AIRE's creation that prompted its fruition.
The set of aerial images now comprises 110 million structures, Dosaj said. "We can tell you the exterior conditions of the house. We can also tell you straightforward things like does it have solar panels? Does it have a swimming pool? What kind of driveway does it have? So we can assess conditions of the house all through imagery."
To some degree, Dosaj agreed AIRE's aerial images sound something like the sky-high version of Google Street View technology that provides interactive panoramas from positions along streets. But the view from the sky is much more focused, he said: "The images we're using for most of our modeling are down to seven centimeters per pixel," he said. "So it's a very high resolution. We can make out the difference between somebody's furniture being scattered versus debris and signs of hoarding showing up in the yard."
Clearly, the eye in the sky is as unforgiving as it is unblinking. But such dispassionate observation is needed to assess correctly, Dosaj suggested.
Read next: AI and the future of the mortgage industry
"From aerial imagery, we know the condition and features of a house exterior," he said. "We know that house, but we know the house next to it and the house next to it and then we know the whole census block group and the whole census tract and then the whole ZIP code. So, we can actually tell you what the average conditions or the distribution of home conditions is for a whole new metro, a ZIP code or census block group. And we can tell you what's changing over time. How many solar panels have been installed over the last three years? How many people replaced their roofs over the last three years? That tells you about the surrounding changes and conditions of owned residential real estate."
AIRE's geospatial data allows for a full set of mapping data to be layered into the platform as well, Dosaj noted. With it, a parcel's proximity to various elements, both natural and man-made – coastlines, rivers, streams, lakes, highways, busy streets, train tracks – is assessed, as well. "We focus on things that either influence the value of a home or potentially could be risk factors such as weather or naturally forming risk."
Dosaj seemed unconcerned with the launch of the product amid a housing market slowdown – shifts sparked by higher interest rates, inflation, soaring property values and others factors. "If our product was specific to refinance origination, we'd be fried like everyone else," he said, referencing a retreat from refinancing caused by escalating interest rates after a two-year explosion of activity when rates were cellar-dwellers hovering between the 2% and 3% range. "But the reality is we serve many markets. What you will see a lot is HELOC, equity-sharing products – different flavors for people taking equity out of their home. We're entering a new period, no doubt about it. But the industry has seen it before to some extent. The best inflation hedge is housing. The only thing that would concern me are low job numbers."