Tech modernization has gained new urgency in the mortgage sector of late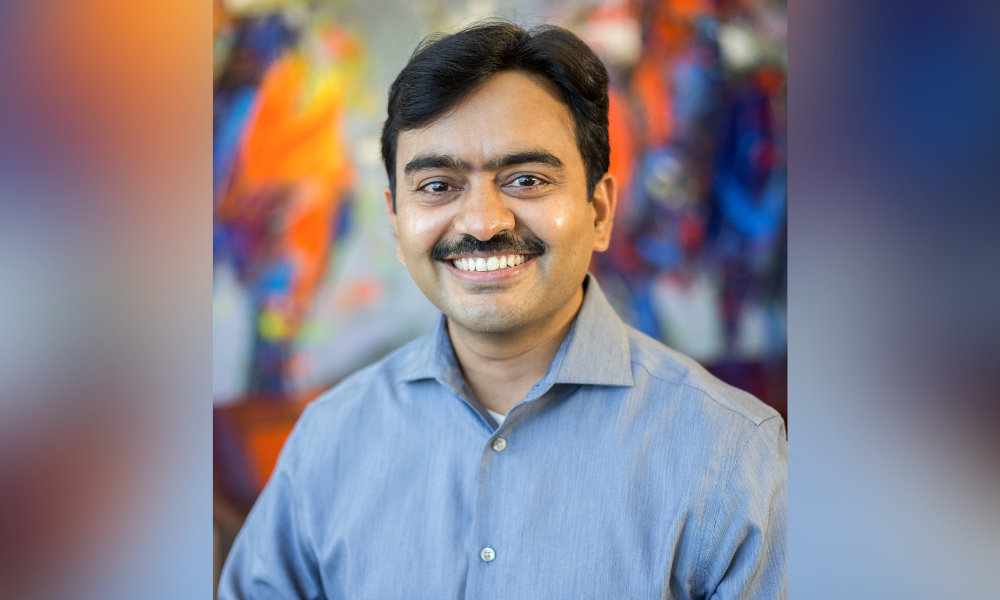 Sridhar Sharma views technology advances in any industry as useful. He urges mortgage executives to follow them closely, regardless of where they came from.
"That's the piece I always encourage our team to look at – not just what's out there in our industry [but] anything we can borrow from other industries," said Sharma (pictured), executive vice president and chief information officer for Mr. Cooper Group, a national non-bank mortgage originator and servicer. "The best part is we can learn from their mistakes, and we can do it better."
For more than 7 years, Sharma has helped shape technology focus and direction at Mr. Cooper, which has been around since 1994. The company has worked steadily on streamlining and digitization efforts under his leadership.
Read more: Mr. Cooper lays off 420 employees
Tech modernization has gained new urgency as the mortgage sector slows down due to inflation and rising interest rates. Mr. Cooper announced earlier in June that it is laying off about 5% of its total employee base – about 420 people. Most are in originations, and the cuts are on top of 250 made during the 2022 first quarter.
The goal with digitization has long been to reduce costs and boost efficiency, and that is what Sharma has focused on during his tenure.
Mr. Cooper employs roughly 8,000 people, with nearly 1,500 based in India and more than 6,500 in the United States. Sharma oversees the company's technology and development functions in the US. The India subsidiary was set up about six years ago, and Sharma runs business and technology operations there. (Sharma spoke with Mortgage Professional America remotely during a work visit to Bangalore.)
In-house development
Under Sharma's guidance, Mr. Cooper has developed about 80% of its technology in-house – software and systems that support its business internally and the products it sells. Sharma doesn't rule out vendor products, however, and some are used to help address vital functions.
The combination supports a primary goal at Mr. Cooper to ensure that the business remains stable, efficient, and scalable in a way that supports agents and makes customers happy.
"We want to ensure that our tech is built [for] customers first, and our agents are able to interact with our customers in whichever channel they choose," Sharma explained.
While some competitors rely more on off-the-shelf technology, Sharma backs custom-built in-house technology as a better option for most of what it does.
"There are a number of official products and they do work, but they don't necessarily move the needle as much as we would like them to," Sharma said. "We built one of the first end-to-end customer experience portals about five and a half years ago, and we won a few awards in the process as well, and we continue to innovate in the space."
Agility and COVID-19
Sharma believes a custom-built platform gives Mr. Cooper an ability to be agile and pivot as the market requires. That quality become extremely important when the coronavirus pandemic hit in early 2020, he said.
"We had to launch forbearance plans for our borrows and our call center was under severe stress, [but] were able to launch our self-service platform for handling forbearance requests in about four weeks," Sharma recalled. "That was much faster than anybody else in the industry [and meets] the level of agility and speed that our business demands. We were able to do it because we had a lot of the technology in-house to do it."
When quarantines and lockdowns kicked in, that agility became an asset once again. According to Sharma, it took three days to switch his 1,000 tech team members to working remotely. In addition, that time frame was all that was required to move the call center setup to work remotely, so team members could take calls using their cell phones.
"We were able to do it because of the architecture we were very familiar with [and] the technology we had control over," Sharma said.
While Mr. Cooper's core system has been around for 25 years, Sharma doesn't necessarily want to change something because it is old. Instead, the company has invested in its team member experience and customer service platforms, focusing largely on cloud-native apps for a lot of its technology. This, he said, has allowed the company to move a lot of its internal workflows to the cloud.
What's more, he said, Mr. Cooper has been able to build newer systems on top of the old core platform, making sure the company has "the most modern cross-channel experience that can be delivered, but still on that same core."
Scaling
Sharma said the company's digital platform, which he helped bring to fruition after coming on board, represents a major accomplishment, helping the company scale massively over the last several years.
Six years ago, the company had between $450 billion and $500 billion in assets under management, Sharma said. Today, that number is closer to $800 billion, and Mr. Cooper is a top 15 loan originator in the US.
Read next: Mr. Cooper announces massive hiring of remote workers
The company has set a goal of becoming the first trillion-dollar servicer in the country, and Sharma said the platform will enable this to happen.
Another accomplishment is the platform can be used externally as well as in-house, as a private label service.
"One of our biggest private label partners is USAA. We service USAA loans but to USAA members. It looks and feels like it was USAA doing it," Sharma said.
Security
As promising as technology can be, Sharma said he will always double down on security, because tech advances eventually become targets.
"We always operate on the premise that there's somebody smarter than us that's trying to break in, and we try to keep improving in that space," Sharma said. "Now, you've got to add layer upon layer" of security.
That leaves Sharma and his team trying to balance security additions with preventing them from hampering the experience of clients as well as users inside the company.
"The challenge," he said, is "you've got to keep it friction free."