Embracing volatility with its offerings has helped lead the way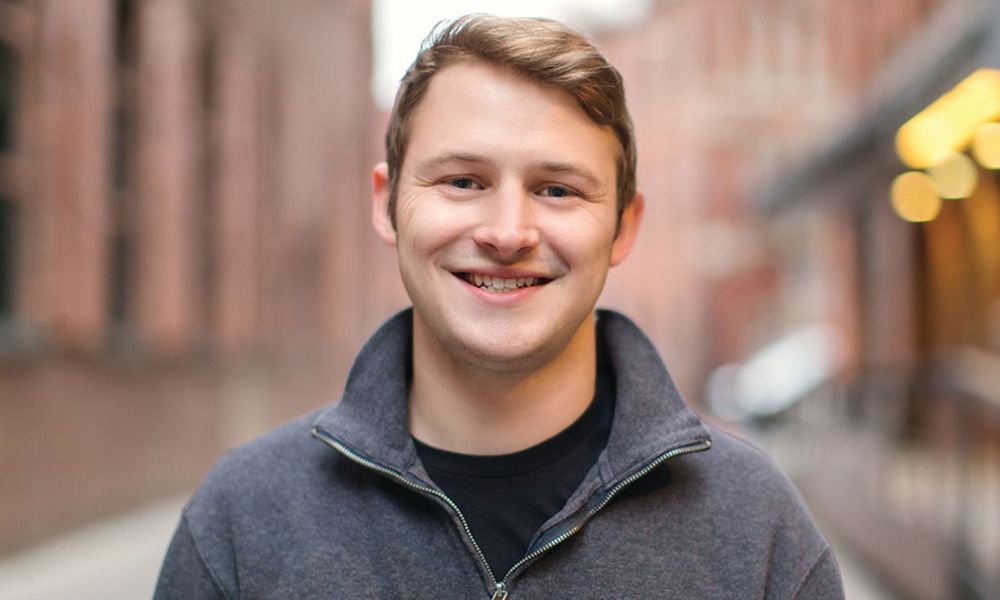 The online mortgage marketplace called Morty has experienced rapid growth since its launch in 2016, expanding into 45 states and the District of Columbia on the strength of its technology-driven platform.
Mortgage Professional America interviewed the company's vice president of mortgage, Robert Heck (pictured), for further insights into what is driving the company's growth.
"The ability for brokers and mortgage professionals to help consumers navigate extremely complex deals as well as the massive decision-making process of buying a home and getting financing on it," Heck said in describing the company's mission. "What we're trying to do though is leverage our technology in the marketplace model to try to bring as much value to as many customers as possible. We do like to very much think of ourselves as an online mortgage marketplace where we're trying to educate and advise as many customers as possible as to their best paths forward on ownership whether that be to actually get a mortgage to buy a home or working toward a longer-term homeownership role."
At its inception, the firm was licensed in five states. Now, the company is licensed in 44 states, with plans to do business in all 50 by year's end, Heck said. Moreover, the company has grown from its original five-employee operation to now hiring some 70 people.
Read more: Tech startup Morty connects with PA loan officers
Heck leads the company's origination team, which combines technology with mortgage expertise to help buyers navigate the mortgage and homebuying process. Since joining Morty at the company's inception, he has helped scale the team's operations to serve thousands of homebuyers – processing some $1.2 billion in loans along the way. Heck formerly worked as a mortgage-backed securities trader at Morgan Stanley after earning a mathematics degree from the University of California-Berkeley.
The online aspect of Morty yields an interactive feel for consumers, Heck suggested, giving control to consumers – an especially helpful ideal amid an ever-changing market. "From a macro and secondary market standpoint, everyone has been impacted by this new environment," Heck said. "The lending and homebuying ecosystem is dramatically different than it was during COVID, which was dramatically different than it was prior to that. We have been purchase-centric and that has helped a lot during this transition. We have been primarily focused on that side of the business, so we have less to worry about how refi drying up has impacted volume."
To some extent, the company has developed something of a playbook in helping guide its consumers through tumultuous times, he suggested: "We did see this play out over a longer period of time and to a lesser extent in 2018 and early 2019," he said. "So, there is a bit of a playbook. We've really embraced both the volatility and the tightening of the market."
So how to expand and create a dynamic marketplace that moves with the market? "Borrowers that were trying to buy in March needed a very different program, loan produce, advisory skill set or piece of advice than they do now," Heck said. "Our goal is cycling through our marketplace, our lender partners and offerings to help consumers get the best deal available given the times and what the market handed them."
Read next: Adjustable rate mortgages – the answer to housing market volatility?
To that end, eight unique programs have been rolled out this year – with plans to double or triple that by the end of the year, Heck said. "We're going to continue to try to do that and just evaluate what we think is most useful to consumers as they work to navigate this extremely challenging environment." In tandem with that is Morty's goal of sharing its market tracing and lender pricing to its consumers as well in arming them with the latest market data to inform their decisions, he said.
The company boasts of offering competitive loans from a range of different mortgage lenders – all in one place – while allowing buyers to customize their loan options in a tailored manner, Heck said. The interactive approach appears to be paying off: In the past five years or so, the company has gone from incubation to a valuation of $150 million. This past summer, the company raised a $25 million Series B led by March Capital. Joining in the round were Thrive Capital, Prudence Holdings, Lerer Hippeau, FJ Labs and Metaprop. New investors participating included Rethink Impact, a fund founded by Jenny Abramson focusing on investing in mission-driven female leaders in tech given Morty's co-founding by Nora Apsel along with Adam Rothblatt.