Only this "can help you scale," says executive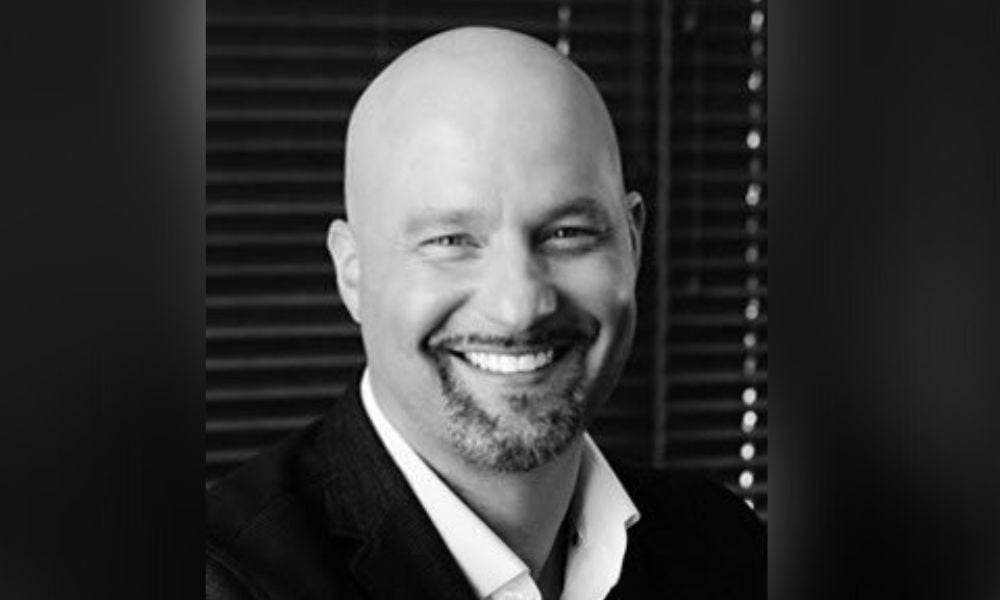 To Chad Jampedro (pictured), technology is the most important thing the mortgage industry can focus on – a tool that can "make things better and companies stronger."
In May 2022, Jampredo became CEO of Bonzo, a startup and CRM platform that enables communication between salespeople and their clients. Previously, he was president of GO Mortgage, formerly GSF Mortgage Corp., and he spent 21 years at the company in various roles overseeing or enabling its expansion. Technology has been transformative, he said, particularly during the COVID-19 pandemic.
"Coming through the pandemic, with mortgage volumes at all-time highs, every company was forced to leverage and pull forward technology approaches that maybe were going to be out in a year or two years, because they had to become much more efficient, and they had to communicate better in almost an instant," Jampredo said. "Only technology can help you scale."
Jampredo is not a trained technologist, but he's been drawn to technology throughout his career, successfully managing and developing a number of sales team technology and operations platforms. (He was also named a 2021 MPA Housing Industry Icon, among other accomplishments.) As a salesperson in the mortgage space, he learned early on about technology's potential.
Read more: Mortgage boss liked the product so much, he bought the company
"It doesn't seem like technology would lean into being successful in building relationships," Jampredo said. "What I find stunning as a salesperson is that if I could utilize and leverage technology, I could put myself in front of more people rather efficiently. If I nurtured them using technology, I could build my pipelines much quicker than if I was just doing it one-off."
Technology can help spark innovation in all kinds of ways, from work processes to sales pitches, he said.
There's "that innovation spark, when you find a piece of technology where you help someone, understand or utilize it and it makes their lives easier," Jampredo said. "You can really create possibilities that impact real people's lives using technology, like figuring out and working with professionals that help make that real."
A passion project
Bonzo, launched in 2018 in Columbus, Ohio, centers around an automated CRM platform that's designed to give mortgage and real estate professionals more time and flexibility by boosting the number of customer conversations and decreasing the time spent on minutiae. It focuses on areas including text messaging, phone, email, web chat – all in one platform with data all in one place.
Customers so far include mortgage clients and real estate/insurance professionals. There are also general clients including tattoo artists and some bands, Jampredo said, who use the platform to manage their fan base because it connects a number of communications tools.
Bonzo announced Jampredo's appointment as president in June 2022. He met the principals behind Bonzo early in the pandemic when he was looking for a sales automation platform for GO Mortgage and became an investor because he was so impressed.
While still leading GO Mortgage, he also owned and then sold Loanmarq, a mortgage software provider.
Jampredo joined Bonzo, he said, after leaving GO and taking some time off. As a strategic advisor and investor, Jampredo saw the move to become Bonzo's next leader as a natural step.
"It was time for me to really focus on a passion piece, which was Bonzo," Jampredo explained.
Bonzo co-founders Miles Miller and Jason Perkins, who remain as chief operating officer and president, respectively, said Jampredo would help transform the company and grow it.
"For Bonzo to have the transformational impact we desire – empowering professionals to create freedom in their lives – we needed a visionary leader with experience in all facets of the mortgage industry and a track record of running successful businesses," Miller said in prepared remarks as part of Jampredo's hiring announcement.
Read next: GSF, Jampedro honored
Currently, Bonzo employs about 15 people and it has been bootstrapped so far. Jampredo confirmed the company is in talks with a number of strategic partners that would join as part of further bootstrap investment.
Currently more than 3,000 mortgage originators use the system, Jampredo said, though the company will pursue expansion into other verticals.
The most important tech for mortgage
Loan origination systems are extremely important to the mortgage industry, but CRM/relationship management technology tools may even trump that, Jampredo said.
CRM technology is emerging in a big way he said, particularly in the new, tougher mortgage climate, because companies will have to carry sales prospects a lot longer than they used to before they can close a deal. Such technology, he said, is key toward helping to nurture those relationships.
"The nurture piece is going to be extremely important in keeping that [sales] prospect in the funnel long enough for them to achieve a transaction," he said. "The ability to utilize technology to scale your ability to make relationships is going to be extremely important, not just in 2022 but into the future of the mortgage space."