GSF Mortgage was recently honored as a top workplace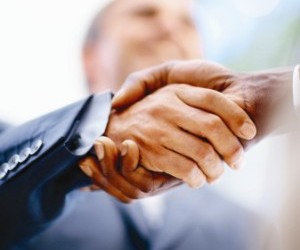 GSF Mortgage was recently honored as a top workplace by the Milwaukee Journal Sentinel.

The company was named "best in class" in the small company category and was named the top workplace in southeastern Wisconsin. GSF President Chad Jampedro was given a special leadership award.

"It is difficult to describe a more gratifying experience than being recognized by your employees as a great workplace," Jampedro said. "For many of us, we spend the greater part of our lives working and the idea that it is not only what you do but how you do it matters a great deal. It has been my sincere pleasure to be associated with such a wonderful group. Rated as 'best in class' is an accurate description of this team. I am blessed to share in the success of 'Team GO.'"

"Being part of GSF Mortgage is like being part of a family," said loan originator Jennifer Geiger. "I've worked here during the ups and downs of the mortgage industry and worked in many different facets of the company. I've learned so much and have grown up within the company. The support you feel within GSF is unmatched to any company I've ever worked for. I feel confident coming to work every day knowing I work for an honest and sincere company. I plan on working my entire mortgage career at GSF Mortgage."

The Journal Sentinel, in partnership with Workplace Dynamics, surveyed more than 58,000 employees at more than 235 companies to determine the state's top workplaces.