A big acquisition, a new tech tool, a partnership and more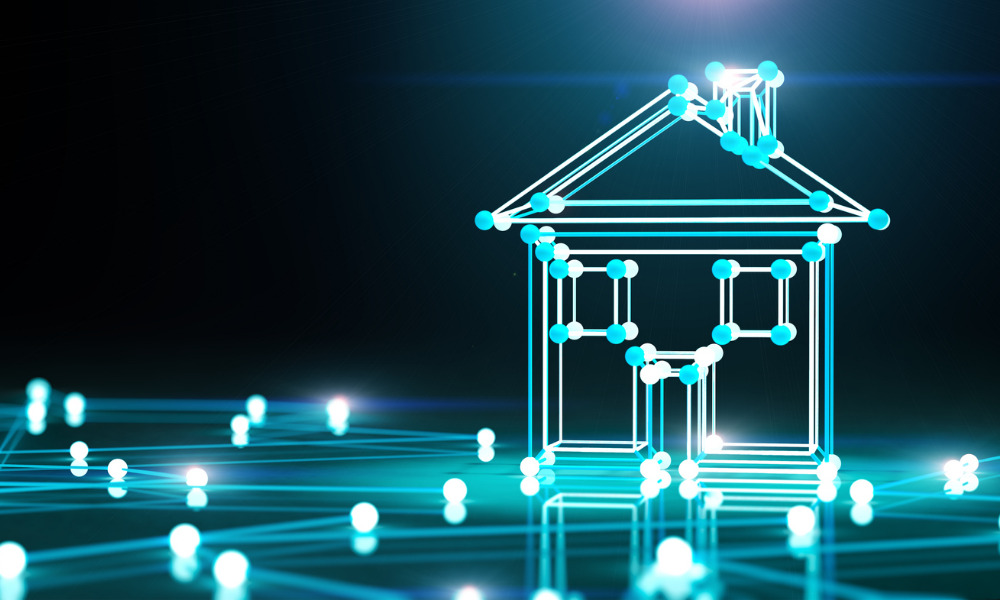 This week, Voxtur Analytics closed a big acquisition. RiskSpan, a tech company focused on the residential mortgage industry, appointed a chief client officer. Indecomm released an updated version of some key technology. Staircase launched a new mortgage underwriting tool. Affirm Data and FoxyAI are partnering to halve home inspection quality control times. GPARENCY rolled out a new program designed to educate commercial real estate insiders, in part, about technology services.
Voxtur
Voxtur Analytics closed its $101 million acquisition of Blue Water Financial Technologies, a deal aimed at creating a streamlined platform for mortgage trading.
Voxtur is a North American technology company focused on developing a more transparent and accessible real estate lending system. Blue Water provides asset valuation, MSR (mortgage servicing rights) distribution, MSR hedging and digital products and services to MSR investors and mortgage lenders.
Plans call for fusing Blue Water's digital asset capabilities with Voxtur's data repository and analytics products to create a new platform that streamlines mortgage trading, Voxtur CEO Jim Albertelli said in prepared remarks.
Read more: "We've cracked the code"
"This acquisition allows Voxtur to diversify and expand existing revenue streams from the primary market, while adding new revenue streams in the secondary market," Albertelli added.
Voxtur, a Canadian-American proptech company, is paying $30 million in cash and 170 million common shares for Blue Water, in a deal valued at $101 million, the companies said.
RiskSpan
RiskSpan, a tech company focused on the residential mortgage industry, appointed Patricia Black as its chief client officer.
Black will manage clients throughout RiskSpan's Edge Platform and services offerings.
Most recently, Black headed operations at SoFi Home Loans where she expanded the company's partner relationships, technological capabilities and risk management practices. Before SoFi, as chief of staff at Caliber Home Loans, she was an enterprise leader focusing on transformation strategy, technology and operations.
She also served in a number of key leadership roles at Fannie Mae.
Her expertise covers areas including enterprise risk management, compliance, finance, program management, audit and controls, operations and technology, regulatory requirements and corporate governance.
Indecomm
Indecomm, a provider of lending automating technology and mortgage services, launched the next-generation version of its loan quality control technology.
The upgraded version of AuditGenius leverages the company's "Genius" tech stack – an interconnected and proprietary blend of technology – to help AuditGenius users to meet exceedingly stringent quality control requirements. At the same time, the technology is designed to reduce the need for excessive manual reviews and re-reviews.
"In the current mortgage market, lenders want to increase quality control without increasing the number of resources," Rachael Harris, SVP of product management, said in prepared remarks. "By incorporating this foundational technology into AuditGenius, the idea is to enable meticulous, in-depth, pre-fund loan audits at scale, proactively capturing defects in the data and documents that may otherwise result in repurchase risk."
Staircase
Staircase launched a new tool designed to help private mortgage insurers instantly automate the underwriting of non-delegated mortgage industry policies for lenders, at what it claims will be half the typical cost.
Dubbed MI Underwriting, the tool fully automates the non-delegated underwriting process by pulling documents and data directly from lenders so insurers can make instant policy decisions. It also comes with built-in quality control reviews. In addition, it relies on technology from Staircase Loanboarding, which uses machine learning tools to transform raw loan documents into unstructured data.
Staircase is an API and low-code marketplace that automates complex technologies and makes them self-serve in the US residential mortgage industry.
FoxyAI/Affirm Data
Affirm Data and FoxyAI are partnering to halve home inspection quality control times.
Affirm Data is a global provider of technology products and services, and FoxyAI is a B2B proptech focused on real estate visualization and property intelligence using AI.
Their arrangement involves FoxyAI's API-accessible models and quality control application working with Affirm Data's service team to help mortgage lenders, global banking institutions and fintechs.
"We seek out like-minded partners and are honored to take our offering on a global scale with Affirm Data," Vin Vomero, co-founder and CEO of FoxyAI, said in prepared remarks. "We look forward to working with other members of the Global Real Estate ecosystem in the future."
GPARENCY
GPARENCY, a commercial mortgage broker with a membership model, rolled out a 30-day educational and mentorship program focused on commercial real estate, plus commercial mortgage and technology services.
Read next: Mortgage tech news roundup: Sept. 16
The GPARENCY Experience is presented remotely on a visual media platform and also includes interactive classes, one-on-one mentorships, webinars and significant network opportunities – all for a $40 one-time fee.
"It's an easy first step and introductory crash course taught by top professionals who are not only providing industry fundamentals, but also sharing their experiences, knowledge and, frankly, wisdom," Ira Slotowitz, founder and CEO of GPARENCY, said in prepared remarks.
In a related move, GPARENCY rolled out a recruitment program for people interested in becoming commercial mortgage brokers, with a guarantee of a five-figure compensation in their first year at GPARENCY.