Mobile closing technology, a patent, fraud detection and more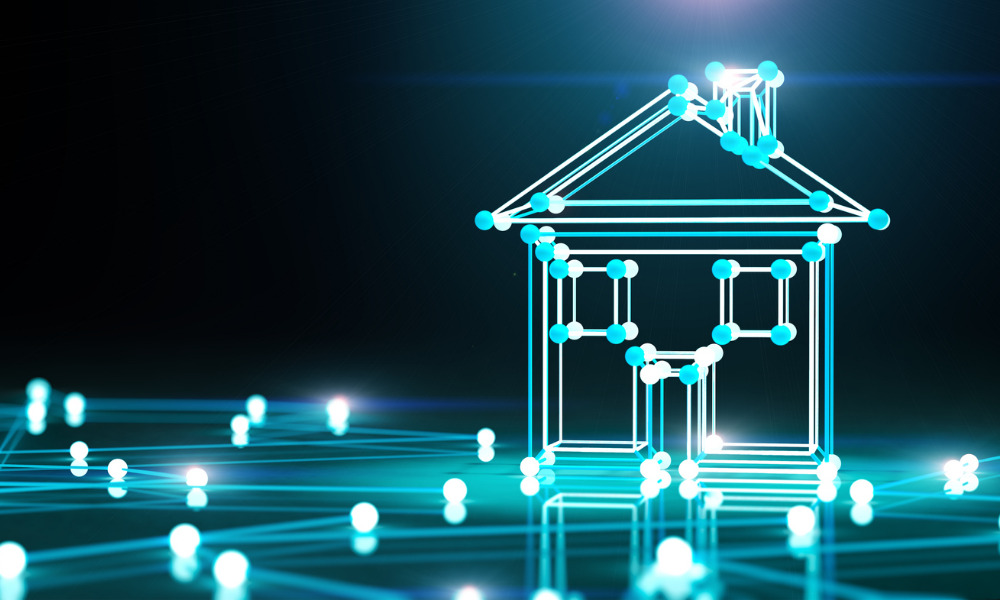 This week, Rocket Companies' Amrock launched new technology. Mortgage fintech company Total Expert brought on a new chief lending officer. Candor Technology won a US patent for key technology. Fitch Group is making an acquisition. Repay Holdings Corp. hired a former Black Knight executive in a key position. Ocrolus debuted a new fraud detection product for lenders.
Amrock
Amrock launched new proprietary technology designed to electronically close (eClose) mortgage transactions entirely from a mobile device.
Amrock is the nation's largest title insurance, property valuations and settlement services provider, and is a part of Rocket Companies.
Rocket Company's Rocket Mortgage unit offers a completely digital home loan experience for consumers. Amtrock's technology now lets clients close on a mortgage by connecting with the closing agent or notary from a mobile device anywhere in the world.
Read more: Mortgage tech news roundup: Sept. 9
"Rocket Mortgage pioneered getting a mortgage online from a smart phone – now, Amrock is providing the final piece of the puzzle for a complete mobile mortgage experience," Amrock CEO Nicole Beattie said in prepared remarks.
Total Expert
Mortgage fintech company Total Expert appointed Dan Catinella as its new chief lending officer. He'll be tasked with spearheading mortgage strategy and innovation.
Previously, Catinella was with Finance of America, where he drove sales and operations support through digital innovation and core digital platform strategies. While serving as chief digital officer there, he worked with Total Expert to implement its platform at Finance of America and managed adoption through support and training. Before that, he was director of information technology at Gateway Funding, which Finance of America acquired.
In his new job, Catinella will work directly with Total Expert's customers and prospects to address industry pain points and respond to financial trends. He will also help spot and develop innovation strategies that promote modern lending best practices for customers using the platform.
Candor Technology
Candor Technology disclosed it won a US patent for cutting-edge underwriting technology.
Specifically, the patent is for its ConiTech Expert System, which models an underwriter and forensic auditor's critical thinking.
The technology is designed to operate as an unbiased data matching and validation system, conducting a consistent underwriting of a loan or other financial asset. It creates a transparent and auditable underwriting trail preserved in a permanent, immutable, quantum ledge database.
Candor, an Atlanta-based company, said the patent helps further its business strategy to conduct autonomous, extensive loan data analysis using expert systems technology. That analysis is then leveraged to make complex underwriting decisions and clear conditions, leaving the underwriter to be able to focus on more difficult tasks.
"Receiving this patent on the technology we have spent years perfecting is tremendously rewarding," Candor CEO Tom Showalter said in prepared remarks.
Fitch Group
Fitch Group, a financial information services company, has agreed to snatch up a majority stake in dv01, a data and analytics provider to the structured finance market.
Neither side disclosed financial terms. The deal should close by the end of the 2022 third quarter.
Plans call for having dv01 operate as a subsidiary of Fitch Group division Fitch Solutions.
Launched in 2014, dv01 made a name for itself as a technological innovator in structured finance by offering loan-level data and fully integrated analytics on its cloud-based platform.
Repay
Repay Holdings Corp. hired former Black Knight executive Erik Skinner as senior vice president of the company's mortgage vertical.
REPAY provides integrated payment processing technology and services to business verticals that have specific transaction processing needs.
Skinner will focus on enhancing REPAY's mortgage offerings through business development opportunities and strategic product development.
Previously, Skinner was senior vice president, servicing product strategy director, at Black Knight, Inc., where he was responsible for MSP and back-office customer experience modernization. Before that, he was senior vice president of performing mortgage servicing at Fifth Third Bank, among many other previous leadership roles.
"I'm looking forward to collaborating with the team to drive growth and strengthen REPAY's offerings within the mortgage vertical," Skinner said in prepared remarks.
Ocrolus
Ocrolus has launched a new fraud detection product for lenders.
Read next: Mortgage tech news roundup: August 26
The New York-based fintech has a document and data analysis platform designed to help lenders make faster, more accurate lending decisions.
The new fraud detection product, dubbed Ocrolus Detect, provides high-quality, decision-ready data that can help lenders minimize risk and prevent losses. Specifically, it automates fraud workflows, providing detailed signals and clear visualizations of fraudulent activity otherwise undetectable to the human eye.
The software indicates where file tampering has occurred on a document, what fields were modified, and how they were changed to provide the necessary level of context for more informed lending decisions, the company said. In addition, it also visualizes tampering on documents received and can often recover the original document for fraud analysts to easily spot any modified fields.