Customer experience research, partnerships, venture capital and more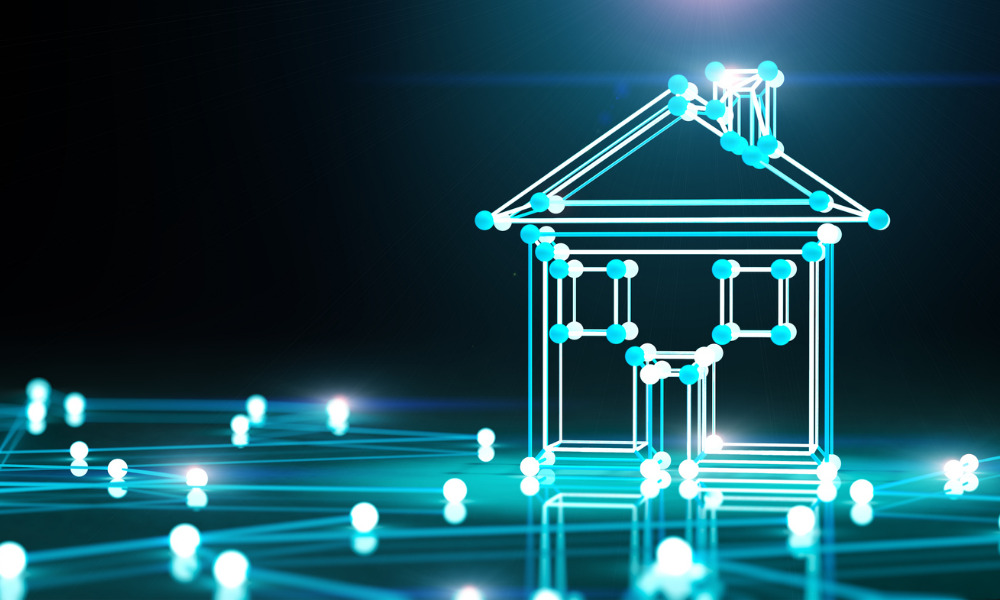 This week, new research favors investing in technology and downstream process improvements to improve the borrower experience. Xactus named a new chief compliance officer. American Financial Resources and Tavant linked up to improve the digital mortgage experience. Alloy raised an additional $52 million in new investment. Own Up and Realtor.com will jointly streamline the home buying process and Own Up raised more money to fuel its growth.
Snapdocs/STRATMOR Group
The mortgage industry can improve the borrower experience by investing in technology and downstream process improvements, according to new research from Snapdocs and STRATMOR Group.
That's one of the conclusions from a survey of more than 7,000 US borrowers, all of whom completed a mortgage transaction in the previous nine months.
"While one proven strategy is to create a best-in-class borrower experience, there is no consensus on what 'best-in-class' means, much less how to measure it," Garth Graham, senior partner at STRATMOR Group, said in prepared remarks. "This research provides a granular view into the key 'moments that matter' so that lenders can begin to build their CX strategies around empirical data."
Read More: Mortgage tech news roundup: August 26
Among some of the key findings:
67% of respondents rate the experience of filling out a loan application with an 8 or above (out of a possible 10).
At the same time, unreasonable document requests caused a 70-point drop in the net promotor score (NPS) – the most significant hit to borrower satisfaction through the entire mortgage process. NPS measures the effectiveness of customer service and experience.
More than a third of respondents reported an issue during a mortgage closing, which plunged NPS by 34 points. Reasons why: a lack of preparedness, delays or errors in closing.
The full report is "The State of Borrower Experience."
Snapdocs is a digital closing platform and STRATMOR Group is a mortgage industry advisory firm.
Xactus
Xactus, a mortgage technology company focused on verification, named Ross Gloudeman as its general counsel and chief compliance officer.
He'll lead the Philadelphia-based company's legal and compliance strategies.
Previously, Gloudeman was general counsel and chief compliance officer at Azimuth GRC, a RegTech company that specializes in regulatory compliance and testing solutions. He's also held executive roles in legal, risk and compliance at Home Point Financial Corporation, a multi-channel mortgage originator and servicer. In addition, Gloudeman served as executive risk and compliance officer for Walter Investment Management Corporation, and chief compliance and regulatory counsel for Black Knight, Inc.
Gloudeman will help the company further its commitment "to successfully navigate the regulatory environment as we work to advance the modern mortgage," Steiner said in prepared remarks.
Tavant/American Financial Resources
Mortgage lender American Financial Resources and Tavant linked up to improve the digital mortgage experience.
AFR is a lender that operates in the wholesale, correspondent and retail origination channels. Tavant is a maker of digital lending technology.
AFR will be using Tavant's Touchless Lending platform, giving its correspondent lenders, mortgage brokers, loan originators and consumers the ability to use a more automated lending process. This includes the option of touchless documents, with Tavant's technology instantly recognizing documents, automating document classification, indexing, data extraction and other options.
"We have only just started with this technology yet are already seeing returns in both labor efficiency and accuracy," Scott Dubnoff, chief technology officer at American Financial Resources, said in prepared remarks.
Alloy
Alloy, maker of an identity decisioning platform for banks and fintechs, has raised an additional $52 million in new investment. The cash infusion will go toward accelerating growth as the company works to address global demand for fraud prevention tools.
Lightspeed Ventures and Avenir Growth led the round. Existing investors Canapi Ventures, Bessemer Venture Partners, Avid Ventures and Felicis Ventures also participated.
Alloy's API-based technology platform lets clients pull in customer information, traditional credit bureau data and other alternative data through a single point of integration, providing a complete picture of their customers.
New York-based Alloy launched in 2015. More than 300 companies use the platform to connect to more than 160 data sources, automate identity decisions during account origination and monitor them.
Own Up/Realtor.com
Own Up and Realtor.com are forming a commercial relationship designed to streamline the home buying process.
Read next: Mortgage tech news roundup: August 19
Own Up is a digital mortgage shopping service that launched in 2016. Realtor.com is a real estate marketplace operated by News Corp.'s subsidiary Move,Inc.
Own Up's integration with Realtor.com lets homebuyers gather detailed information about their home financing options as they search listings and find real estate agents. Users also gain direct access to Own Up's mortgage shopping service.
In a related move, Own Up recently closed $25 million in new funding designed to help build out its technology platform, expand its shopping experience and product offerings, and hire more people. Brand Foundry Ventures led the round.