The first link-up makes future connections easier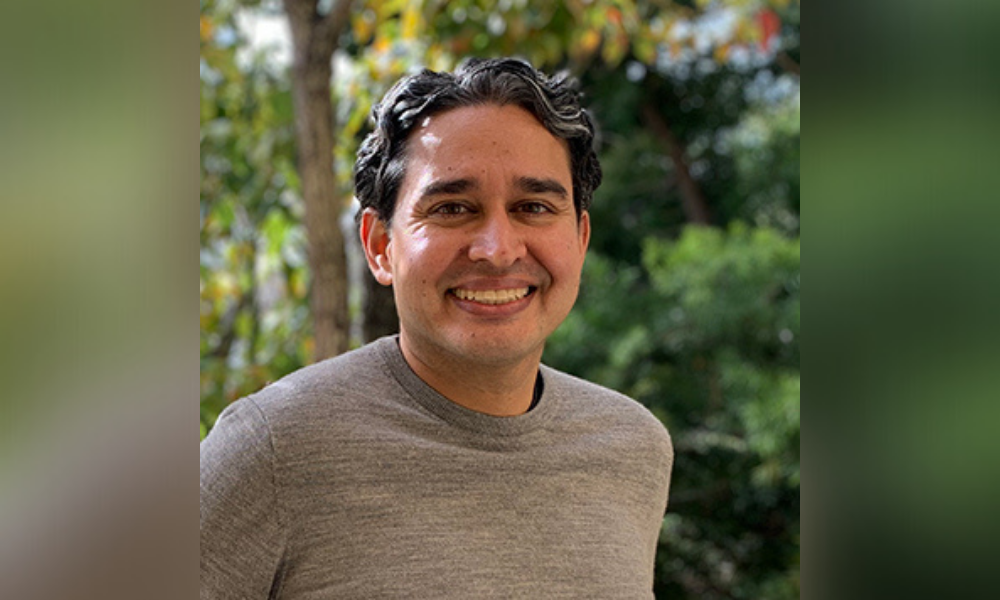 Roostify's new partnership with ICE Mortgage Technology has an edge that others lack. That's because it is the latest of many linkups between the companies going back eight years.
In other words, familiarity can be a very good thing.
"It gives us an opportunity to move more quickly together to bring capabilities to market," noted Roostify co-founder and CEO Rajesh Bhat (pictured).
Bhat's company announced recently that it joined up with ICE Mortgage Technology (part of Intercontinental Exchange, Inc.) to deliver a hybrid e-close experience within the Roostify platform for users of ICE Mortgage Technology's Encompass digital mortgage lending platform.
Specifically, the plan is to integrate ICE Mortgage Technology's eClose product into Roostify's platform with a goal of creating a seamless system-to-system real-time offering of preliminary and closing disclosures for e-sign. This is, in turn, is expected to enhance Roostify's bi-directional integration with Encompass.
Read more: Roostify names first chief compliance officer
Translated, this new partnership should make the mortgage process easier and calmer at a crucial point.
"This enables a consumer or a loan officer to be able to perform the closing of a home loan application or home loan origination in a single solution, the same solution where they started the [mortgage process]," Bhat said.
He added that by doing so, it should speed up the closing process and create more convenience by giving "a lot more control from the consumer's perspective over the experience and then improve the quality and reduce the risk of the overall process."
The ultimate goal with this latest partnership goes well beyond the hybrid e-closing experience, he said.
"That's what we see as an interesting opportunity in the near term, but what this also allows for in the long-term is the ability to bring in more intelligence around this experience to earlier in the process," Bhat said.
"People don't really think about it in this way today, but having the knowledge of whether or not you can close something digitally very early in the process can affect everything, to how you think about the process, and therefore you have less anxiety about it."
Partnership redux
Roostify's relationship with ICE Mortgage goes back to when it was Ellie Mae, which Intercontinental Exchange, a provider of data, technology and market infrastructure, acquired in 2020. Before and since then, the two companies have worked on many different parts of the mortgage process. In 2018, for example, Roostify announced its platform started offering a bi-directional integration with Ellie Mae's Encompass platform, and that has continued since it became ICE Mortgage.
"There's trust at a very high level of these organizations with a track record of performance between the teams and delivering really, really good outcomes to your customers," Bhat said. "We know each other from a technology perspective [and] understand each other very well."
Roostify has been operating since 2014. It now employs roughly 150 people and has raised approximately $67 million in venture capital to date.
The company provides a public, cloud-hosted private-labeled digital software service to banks. Bhat explained that the service starts from a consumer signaling intent to buy a home all the way through closing.
"We enable the consumer to collaborate with bank team members through that process and to bring in data from difference sources, both the consumer and the bank team, to streamline and accelerate the end experience," Bhat said.
Familiar language
Roostify's latest integration with ICE Mortgage is beginning simple enough.
"They provide their APIs to us for their closing platform, and we're building into that," Bhat said.
Because Roostify is already familiar with ICE's APIs, Bhat said, it's a matter of building to a new set of APIs in order to enable the hybrid e-close experience, and then on Roostify's end, augmenting the closing experience they have today.
Lots of testing will follow.
Read next: ICE Mortgage Technology announces partnership with Colorado Housing and Finance Authority
"It's really testing and then incrementally ensuring that the user journeys that we've collectively built out are satisfactory," Bhat said.
This will include working with shared customers to make sure the process initially rolled out is the correct one. There's a caveat, however.
"Like all things in the software world, there's going to be an initial minimum viable product or initial release, and then we test and we learn from our customers," Bhat said. "We continue to enhance the experience."
Testing will include working with loan officers, administrators, technology and compliance teams, digital teams and more.
The integration process will not necessarily be a quick one, because of the nature of the business.
"It's banking software, [which is] highly regulated and [handles] financially large transactions," Bhat said. "There's much work that goes into the quality control process once something's enabled, but because we have the experience of working with ICE and their APIs, we think it will be something that we can deliver within the next couple of quarters."