Intercontinental Exchange, Neat Capital and Offerpad Solutions were among the week's mortgage tech newsmakers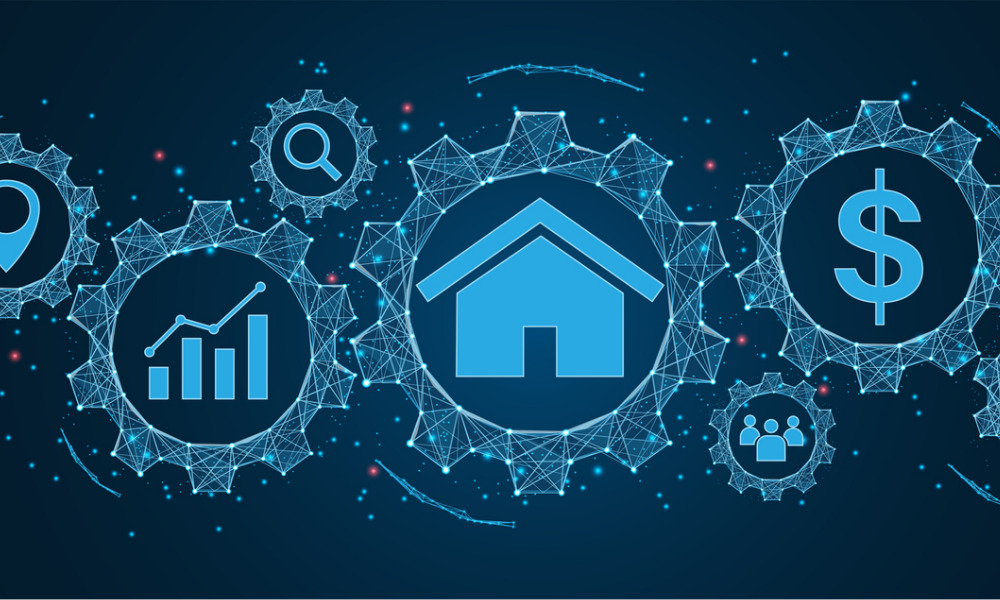 Intercontinental Exchange, tZERO, Weavr, Facilio, Neat Capital, Offerpad Solutions, Inc., and the U.S. Consumer Financial Protection Bureau (CFPB) are among this week's mortgage newsmakers. News items cover strategic investments, venture capital financings, Q4 2021 earnings and more.
***
Intercontinental Exchange (ICE) is making a strategic investment in tZERO, a fintech startup focused on blockchain innovation and liquidity for digital assets.
Neither side is disclosing financial details.
Intercontinental, based in Atlanta, operates global exchanges and clearing houses and also provides mortgage technology. The startup tZERO is based in New York.
Read more: Intercontinental Exchange beats Q4 profit estimates thanks to Ellie Mae
As part of the investment, David Goone, ICE's chief strategy officer, will join tZERO as its next CEO and serve on tZERO's board of directors. Goone has been with ICE since 2001 and will still consult for the company.
Technology at tZERO (run through a wholly owned subsidiary) centers around an SEC-regulated alternative trading system and broker-dealer in the digital asset space.
***
UK-based fintech Weavr raised a $40 million Series A financing designed to accelerate the expansion of its "plug-and-play" embedded finance platform into the US market.
Tiger Capital led the round with Mubadala Capital, LocalGlobe's growth stage Latitude fund, and previous investors Anthemis and Seedcamp also participating.
Launched in 2019, Weavr's platform tools help businesses integrate financial services into their systems at any point customers need them.
Read next: Offerpad expands to Indianapolis market
Weavr claims to be disrupting the banking-as-a-service (Baas) model because it can make embedded financial services available to any business with a digital presence.
"We believe an increasingly digital world works better when financial services are provided seamlessly within digital applications," Alex Mifsud, co-founder and CEO of Weavr, said in prepared remarks. "Weavr shortens the time to launch embedded financial solutions from many months, or years, down to weeks or even days, while eliminating the hassle of managing compliance and data security."
***
Fintech startup Neat Capital released what it asserts is "the only modern mortgage origination platform built in the last decade."
The Boulder, Colo.-based company said the platform includes a cloud-based loan origination system, a "deeply integrated" product pricing and eligibility engine, and point-of-sale application software aimed at automating the application and documentation process.
The platform is designed to process, underwrite, document and produce mortgage loans algorithmically. As a result, underwriting turn times can be condensed to 24 hours.
"We've removed the menial and frustrating parts of mortgage, allowing for more efficient internal operations while creating a delightful, streamlined process for the borrower," Steve Herschleb, co-founder and CTO of Neat Capital, said in prepared remarks.
***
The startup Facilio raised $35 million in new Series B financing, money that will help propel the market reach of its commercial property operations software.
Dragoneer Investment Group led the round, along with participation from Brookfield Growth and previous investors Accel India and Tiger Global Management.
The Sydney-based startup launched in 2017, focused on a software platform that uses an AI-driven predictive engine designed to help real estate portfolios digitize processes and maximize their property operations.
Facilio's technology aggregates data from multiple disconnected systems across portfolios into an integrated cloud-based platform. As a result, operations and maintenance teams can become more data-driven and agile, the company explains.
***
Offerpad Solutions, Inc. reported $12.8 million in net income during the 2021 fourth quarter, or $.05 per share, versus a nearly $1.2 million loss over the same period a year ago, or negative $0.02 per share.
The Arizona-based company, a tech-enabled platform for buying and selling real estate, said it was able to achieve many of its growth objectives during the quarter. For example, it reported more than 3,000 homes acquired through its platform during Q4 2021, up from just over 1,000 the previous year. Homes sold grew similarly, surpassing 2,400 during the quarter, compared to 849 in the same period last year.
Revenue also soared, surpassing $867.5 million, up from $223.2 million in the 2020 fourth quarter.
Additionally, Offerpad doubled its employee count to more than 1,000 people in 2021 and completed more than 8,000 home renovations during the year, the company said.
"We finished the quarter with record results, capping off a remarkable year," Brian Bair, chairman and CEO of Offerpad, said in prepared remarks.
***
The Consumer Financial Protection Bureau (CFBP) will be boosting its oversight of automated valuation models.
Action followed the Federal Housing Finance Agency's discovery of discriminatory statements in some home appraisals.
Such an issue matters because flawed versions of valuation models could digitally redline some neighborhoods, and also codify historical lending, wealth and home value disparities.
The CFBP said it hopes, in part, to protect against data manipulation, avoid conflicts of interest and increase confidence in estimates generated by automated valuation models.