It recently completed major integration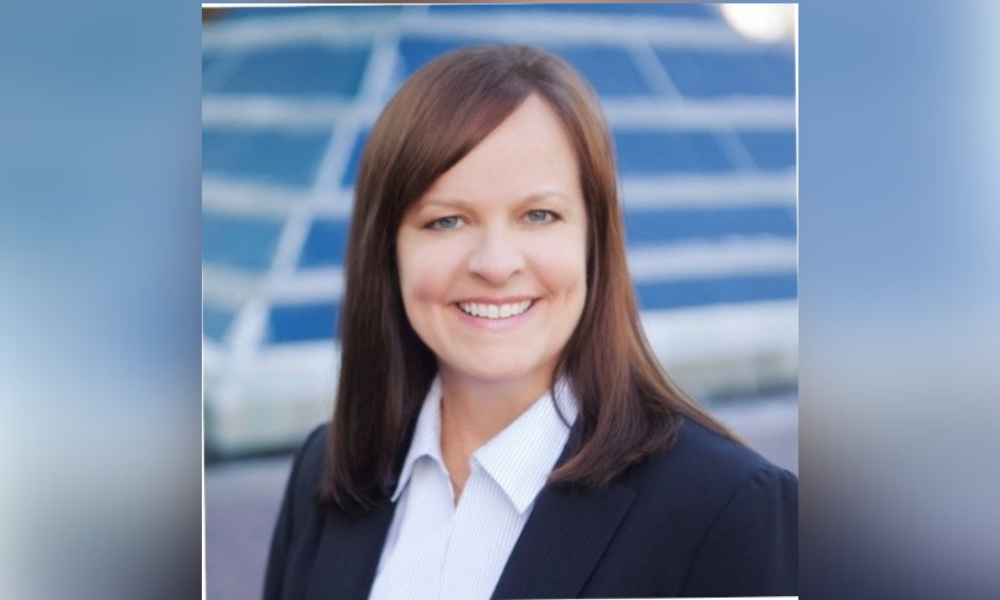 MeridianLink is a tech company focused, in part, on providing mid-market lending software used to originate consumer and mortgage loans. Recently, it added to its offerings by linking with MX to add instant account verification technology.
"The goal was to streamline that consumer experience and that initial account opening," said Amy Daniels (pictured), senior vice president, partner marketplace for MeridianLink.
Daniels noted that the first step in the lending process is the account opening, so making it consumer friendly and efficient is the ultimate goal. Using MX's account verification technology was key.
"Making sure that we [can efficiently verify] that these are authentic consumers and improving the workflow so they can increase the flowthrough increases the chances that the consumer does, indeed, open the account and proceed with the relationship with the financial institution," Daniels said.
Read more: MeridianLink accelerates LOS innovation with Teledata acquisition
The partnership is a reseller agreement that integrates MX's Instant Account Verification product into MeridianLink Opening to speed up and enhance the digital account opening process. By doing so, consumers can open and fund new deposit accounts quicker and easier.
Both companies have long histories on their own. MX, based in Utah, employs 738 people and launched in 2010. It has raised roughly $450 million in venture investment so far. MX's technology uses open finance APIs combined with enhanced financial data to quickly and securely connect to, and verify, data for hundreds of use cases including account opening, money movement and underwriting.
Based in California, MeridianLink employs about 790 people and debuted in 1998. The company's cloud-based software products and services target financial institutions including mortgage lenders, banks, credit unions, specialty lending providers and consumer reporting agencies.
MX technology
Sue Dumbauld (pictured), vice president of partner strategy at MX, explained that the technology is focused on tapping into the open finance idea of accessing and acting on financial data to build personalized experience, boost the pace of innovation and drive industry collaboration.
MX devotes attention to optimizing connectivity, activating data and then building experiences.
"We are designed to connect end users to their financial institutions. From a mortgage perspective, let's say that somebody is applying for a mortgage, and they need to validate the account that they want to pull in. We would be the connectivity layer of that," Dumbauld said.
MX tech would pull in transaction histories so the user could see the history of fees or interest charges or other components withing the data. MX then can deliver insights to financial institutions that the user is applying through, she added.
Traditionally, MX works directly with financial institutions and fintechs, but also partners such as digital banking providers.
Short time to integrate
MX's integration with MeridianLink is through its APIs, a process that is becoming a more common way for companies to connect to new software or services.
The initial linkup with a consumer is meant to take seconds, Dumbauld said – long enough for validation of the account in question.
Integrating with a partner, between two organizations, can take several months to do properly. In MeridianLink's case, MX's developer team linked product management and engineering teams to its API connections, so it could follow sample code and integration instructions.
According to Daniels, the MX integration took several months, though the initial API connections were quick.
"Technology has advanced – MX provided very sophisticated and powerful APIs, and we were gifted with that," Daniels said. "But if you think about a broader integration, it's not bringing a new product to market. It's not about just the technology, but we were working on a lot of cross-functional things, making sure that we had a smooth onboarding process for new clients and existing clients."
Integration in MeridianLink's case also meant making sure its sales team and others were comfortable talking about the integration and what it could do.
Read next: MeridianLink rolls out digital mortgage lending platform
For MeridianLink, the MX technology has been a welcome addition.
"We're trying in the entire consumer experience to reduce any sort of friction, so to the extent that the consumer doesn't have to jump out of the MeridianLink Experience into another experience to pass their information onto this potential lender," Daniels said. "It's a much more streamlined experience so it was important to embed it within our platform."
MeridianLink has executed more than 500 partner integrations, she said, in order to add innovation that helps enhance what it already offers.
"If there is a technology that we do not plan to develop or we know that we want to choose industry-leading innovators, we seek to partner," Daniels said. "It's a very important part of our overall strategy."