Exec focuses on daily tasks after ICE M&A news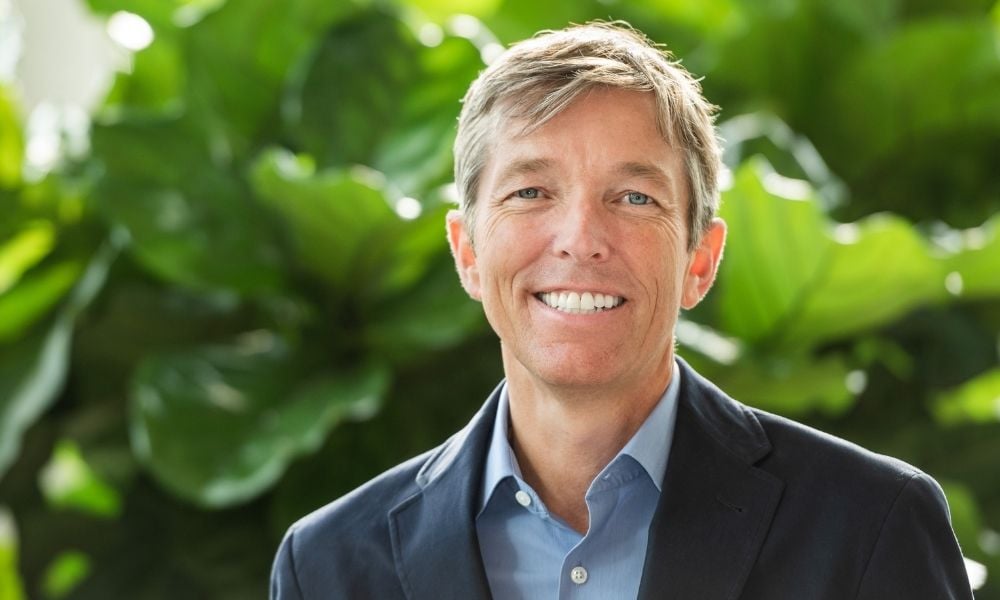 James Iredale, Black Knight Inc.'s chief information technology officer, describes his work as enjoyable, but also something that requires complex choreography.
"I love my job. It's a tremendous intellectual and scale challenge on a day-to-day basis," said Iredale (pictured), a 19-year veteran of the Florida-based mortgage technology company. "The challenge is working with a large number of people to get them all focused on similar outcomes, a high degree of consistency, a high degree of meeting expectations from an information security and regulatory perspective, being innovative and ensuring that we remain focused on delivering value to our clients."
Iredale's work continues after news that Intercontinental Exchange Inc. (ICE), a global provider of data, technology and market infrastructure, will pay $13.1 billion in cash and stock to acquire Black Knight, a software, data and analytics company focused on real estate data, mortgage lending and servicing and the secondary markets.
Iredale declined to comment on merger specifics, adding he is focusing on his daily tasks.
"I will continue to execute my current responsibilities, [and] respond to requests and asks along the way," Iredale said.
Read more: Mortgage tech news roundup: May 13
He added that both companies "are excited about the opportunities" that the merger will create.
"We have a common mission to transform the industry and to deliver better experiences for our consumers," he said. "We'll continue to drive innovation in mortgage through our clients, the industry and especially homeowners and homebuyers, but remain committed to the direction we've been pursuing over the recent months and years."
About 6,000 people work for Black Knight in the US, along with staff in India focused on software solutions and production. Iredale's team includes 750 people in the US, and 350 additional people in India.
Experience and priorities
Iredale said he's worked in each of the company's major divisions. In his current position, he is devoted to the product and software engineering groups in the servicing space. The main task: managing the architecture, development and delivery of the company's servicing and default solutions.
Large bank and non-bank entities in the US home mortgage space are among primary clients. Additionally, Iredale works internally to help shape Black Knight's long-term strategic direction, devoting attention to things like cloud adoption, integration, working together and making decisions about when to build or buy technology. He works closely with Black Knight CIO Pete Carrara.
Iredale relies on a distinct philosophy for his job.
"The guiding principle… is we are very much a client-oriented company, so what our clients want and what the industry wants is really at the forefront of what drives us," Iredale said.
The other idea involves how Iredale and the company approach their client interactions.
"We are interested in meeting our customers where they are," he said. "They all have different needs, and so the big challenge is making sure we're addressing those different needs."
Not one, but many
Iredale targets how customers use Black Knight's technology to make sure it is doing what it is supposed to be doing, and he also devotes his time to looking at evolving technology trends and needs.
Priorities right now include the public cloud – an IT model where a third-party provider manages on-demand computing services and infrastructure and shares this with multiple organizations using the public internet. Artificial intelligence, machine learning, "the digital journey" and how the company manages data at scale for analytics purposes also draws much of Iredale's attention right now.
Asked which technology is currently the most important, Iredale explained that technologies of the moment matter more using them in tandem rather than ranking them apart, particularly when considering the cloud, artificial intelligence, and data.
"Any one of them in isolation is inherently valuable, but it's the combination of making those technologies, and generally making technologies work together, where we think is the key [for] unlocking significant future value," Iredale explained.
Agile methodologies and other accomplishments
Iredale cites the implementation of agile methodologies for software development as a major accomplishment in his department over the last few years – the notion of building products collaboratively and quickly that can be brought to market rapidly and updated regularly over time.
"That means we… focus on value and we deliver value more quickly," he said. "Keeping up with where we are is really important, making sure that we're secure… we're scalable… and delivering new features and enhancements to our clients."
Focusing on the cloud has produced another win for the company, Iredale said. That would be Black Knight's "API First" strategy – the idea of building out Application Programming Interfaces with an eye on improving customer interaction beyond the use of traditional web pages and mobile applications.
Read next: Black Knight acquires digital document firm
"They want to get at data that is in our system so they can feed into their own digital and engagement channels," Iredale said. "We've been focused on what we're doing from an API perspective to enable our customers to take our solutions and build them into their own solutions."
Another gain in the last few years is Black Knight's development of a digital front end that customers can white label and make available to their customers.
"It really does a great [job] in terms of building the relationship between a servicer and their borrower or customers, and does great things like allow you to make a payment real time in the [system]," Iredale said. "It also brings us long-term engagement."
He added that Black Knight has devoted significant effort "on being able to create a highly customized experience through our digital challenge to address these white-label needs."