Kevin Costner's invested, and 'if you build it they will come'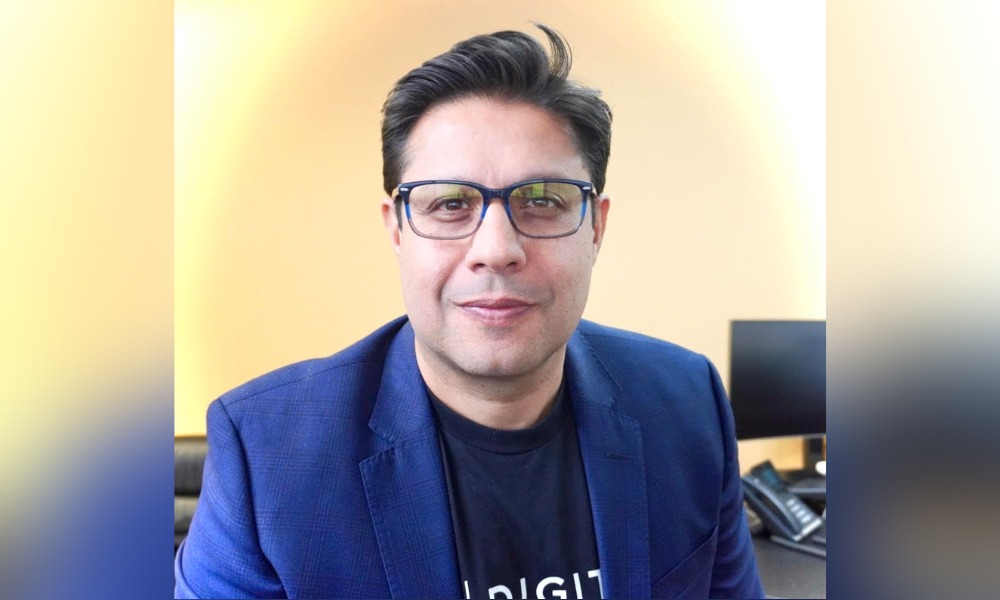 Increasingly, clients are demanding the latest technology. Riding this tech wave is Lender Price – a seven-year-old provider of cloud-based mortgage pricing and digital lending solutions that has built a technological arsenal that has not only fueled company growth, but raised its profile.
Dawar Alimi (pictured), founder, president, and CEO of Lender Price, spoke to Mortgage Professional America to discuss the growing need for technology in securing and maintaining a healthy client base. The company counts some of the largest banks and credit unions in the nation among its client base along with brokers and lenders with a product mix aimed at helping them navigate the shifting marketplace amid tides of inefficiency, cost reduction and program identification.
Alimi began his chat with MPA setting the stage for where we're at: "Essentially what's happened if you see the market today you're seeing that obviously interest rates are higher, volume is down almost 50%, if not more, with certain lenders compared to last year. You've seen a lot of layoffs; you've seen a lot of mergers with certain lenders who have not been able to compete or need to merge with another lender in order to stay alive. So, you're seeing a lot of that played out."
He invoked loanDepot as emblematic of the turmoil. This week, the nonbank revealed its plans to exit the wholesale business as the company grapples with shrinking volume and margins. The company has cut some 3,000 jobs amid the hemorrhaging, reporting a net loss of $223.8 million for the quarter ended June 30. Moreover, loanDepot's revenue dropped quarter-over-quarter from $503.3 million to $308.6 million – less than the Zacks Consensus estimate of $363.13 million in revenue, down 53.4% from the comparable period last year.
With more than 20 years' experience under his belt, Alimi has seen this sort of thing before: "I've been in multiple cycles in this industry," he said. "I've been in the business since 2000, and every single cycle is not the same. But traditionally lenders have often done that. Last year, when there was a sugar high when there were all those refinances and rates were historically the lowest they've ever been, there was a ton of business. So, they hired a bunch a people and then laid off."
Read more: Lender Price launches Marketplace 2.0
As the dust settles from the turmoil, Alimi said, lenders are left assessing their most pertinent needs. "Now what's happening with these lenders is they're looking at their expenditures. They're saying 'OK, so what do we need and what do we not need?' The three most important and critical solutions in mortgage technology – outside of point of sales and all this fluff that's out there that's wonderful to help their business – are a loan origination system, a pricing engine and a servicing system. But the two most important things are a loan origination system, because that's the system of record, and a pricing engine because they can't manage pricing, figure out how much margins they're making on a loan or any of that good stuff without a pricing system."
Exacerbating the problem is the prevalence of so-called legacy solutions – a euphemism in the corporate nomenclature that really means 'outdated' to the rest of us. "Traditionally, this industry has always been used to incorporating a lot of legacy solutions," Alimi said. "And these legacy solutions haven't really done anything in terms of making things more efficient. The solutions were built back in 2000 and the technology if you look at it, looks just like that – a 2000-built software."
The focus now: "Now what's happening in this third phase they're evaluating their technology stack and, on the pricing side, they're looking at a solution that measures ROI. Ever since Black Knight bought Optimal Blue, Optimal Blue increased their costs. You have to – it's one of those things that when you're buying a solution for billions of dollars you have to justify the spend because they didn't just pay billions of dollars, they financed the acquisition. In order to pay that back, they've got to increase the user costs."
According to Alimi, that's where Lender Price comes in. "We're the next modern solution out there," he asserted. "And we can provide a solution that's cheaper than theirs and that has features that automate the pricing side of things, the workflows, the lock management, the lock policy, the margin management. So, when you're measuring ROI and the effectiveness of implementing a new solution today, you look at it through the lens of different perspectives."
One such perspective would be that of brokers or loan originators: "Do I have a pricing engine that allows me to see more products?" Alimi asked rhetorically. "There are trillions of dollars in home equity but we're the only solution out there that can provide you with a breadth of products whether it's QM, traditional loans, non-QM, non-traditional loans, non-traditional financing and home equity. When you're a loan originator talking with a borrower, you want to have a tool that gives you a lot of options. From the broker's and loan originator's perspective, it's having a product where they're able to search more products and learn about more products because the more products that they learn of, especially in the purchase market that we're in, they're able to educate the borrower. For example, look at bridge loans. 'I love this house that I want to purchase but I got to sell my house, but I don't want to lose the opportunity of buying that house.' So, what do you do? You get a bridge loan.
Read next: Latino home loans – why it's time to cater to this market
Lender Price also considers the investor's perspective: "For investors, there's DSCR, there's buydowns, there's 3-2-1 buydowns, 2-1 buydowns where essentially you can have the seller finance the cost of giving you a low rate but you've got to have a solution that offers all those programs and tells you 'you're looking at this particular program. Have you ever thought of this other program?' That's what our solution does."
From the lender's perspective, the company offers Marketplace 2.0. "For the wholesale lender, it's getting access to more brokers. We're a solution that has one of the largest broker user bases out there," Alimi said. "So they want to increase their relationships with more brokers, that's what Marketplace 2.0 does."
Also for lenders, Alimi said Lender Price can offer the luxury of speed. "How quickly can I introduce this new program that I have to introduce now because refinancing has pretty much gone off?' he said, speaking from a lenders' perspective. "'I want to introduce QM, I want to introduce home equity. But I need to do it before my competitors do it.' With our solution, you can introduce it instantly. It can be available in a day or less than a week – as fast as you can put the information in there, hit launch and it's done."
Then there's the secondary market user's perspective. "It's how can I be more productive?" Alimi said, again putting himself in the mind of that paradigm. "'This solution allows me to save time'. It allows them to have less resources because they're downsizing and may have had a large lock desk team, but they don't have that large lock rate team anymore. How do you safeguard your locks, minimize your exposure, your risk, of actually locking a loan you shouldn't have? Well, our solution does that for the capital markets team."
Another solution for capital markets teams is the creation of workflows toward automation with granular margin management to boot.
To be sure, Alimi is a convincing cheerleader for the Pasedina, Calif.-based company he founded that launched in 2016. But he's not cheering in a vacuum: Late last year, the provider of cloud-based mortgage pricing and digital lending solutions secured a strategic investment led by Argentum with participation from First Analysis and previous investor Costner Lake Investments. The funding further accelerated Lender Price's rapid growth by supporting product development, sales & marketing and customer service capabilities.
That titular principal of Costner Lake Investments is none other the actor Kevin Costner, Alimi pointed out. And like in his movie "Field of Dreams," the solutions created by Lender Price have a "if you build it, they will come" kind of vibe: As of last year, the platform processed more than $20 billion in monthly locked loan volumes, helping mortgage lenders close more loans and optimize pricing.