CEO recognizes the burgeoning market ahead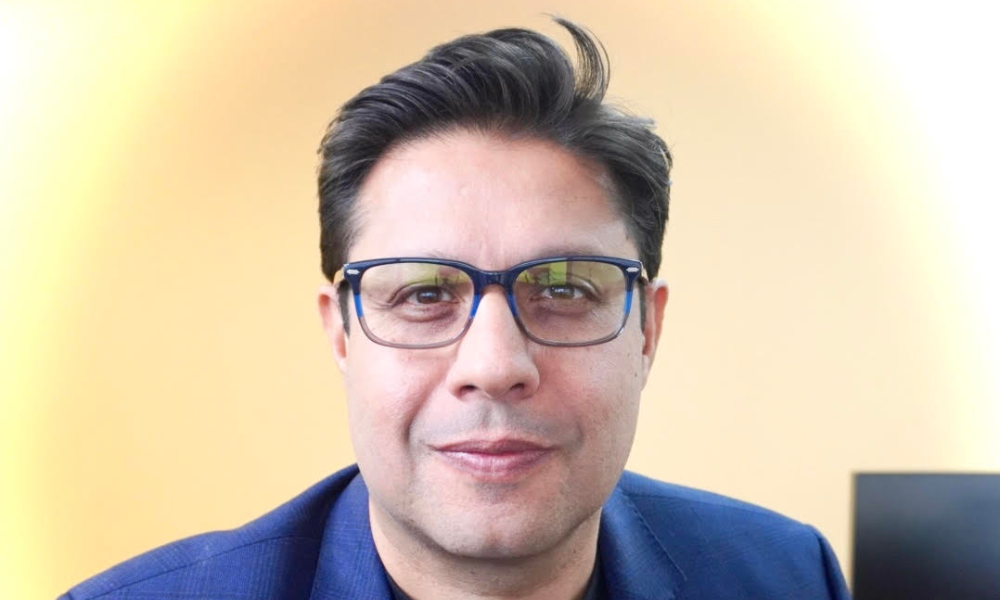 Lenders need to step up in catering to minorities – particularly to those in the fast-growing Hispanic demographic – if they are to remain viable amid dramatic shifts in the mortgage landscape, an industry veteran told Mortgage Professional America.
Lender Price CEO Dawar Alimi (pictured) took time to chat with MPA about the state of the industry, which has been rocked by a confluence of market forces, including increasing rates, inflation, housing affordability erosion, inflation and more. Alimi provided the benefit of his insights based on a career in the mortgage industry spanning more than two decades.
"I'm based in Pasadena, essentially Los Angeles," Alimi said, noting the abundance of Hispanic clients there given the area's culturally diverse population. "I got into this industry after being an engineer working for a mortgage company owned by a Hispanic individual by the name of Jaime Garcia," he said. "Our office was in Monterey Park, right next to East L.A. All the originators in our office were Hispanic, with the exception of me. It's just the way it is here."
Elsewhere, he noted, it's decidedly different. "I think there's a need for more outreach," he said. "What I don't understand – it's one thing I've never understood – is there's only a small number of companies, and I can probably count them on one hand, that have really focused on the Hispanic market."
Read more: Minority homeownership gap – the sobering statistics
One is New American Funding, he noted, which "… has done such a fantastic job," he said. Last year, the California-based lender revealed plans to increase its footprint across the US. To that end, the company expanded to more than 180 locations and approximately 4,800 employees nationwide with a focus on building in strategic markets across the country while bolstering its leadership team in the targeted markets.
The other lender Alimi touted for its Latino outreach was Alterra Home Loans, one of the largest Hispanic-owned mortgage companies. Formed in late 2006 in Las Vegas, the direct-to-consumer mortgage lender is 100% Hispanic-owned and licensed in 40 states and the District of Columbia. As of 2019, the company funded some $1.5 billion in home loans.
"The rest of the industry should do that," Alimi said, referring to Hispanic outreach. The tactic was most recently highlighted in a big and incongruous way this week, with the news that loanDepot would be laying off nearly 5,000 of its workers – some 42% of its entire workforce amid market challenges. In announcing the layoffs, loanDepot officials tucked the news into a broader plan it dubbed "Vision 2025" designed to return it to profitability.
One of the key components of Vision 2025: Catering to Hispanics.
The ideal is one of four prongs to the beleaguered lender's "rightsizing" plan, officials wrote in a prepared statement. "Home buyer demographics are shifting, and the company plans to build on its strong foundation to continue meeting the needs of first-time homebuyers and underserved communities," the statement from loanDepot reads. "The country is becoming more diverse, and we will support this trend through the implementation of Vision 2025."
Read next: Burgeoning market: Serving Hispanic buyers
The company cited an Urban Institute report in 2021 finding that 70% of new homeowners between 2020 and 2040 will be Hispanic. "As the company pivots to an increasingly purpose-driven organization, it expects to increase its focus on addressing persistent gaps in equitable housing through initiatives that expand access to credit, such as Special Purpose Credit Programs, while advancing the goal of growing its share of lending for purchase transactions and maintaining responsible management of credit risk."
Lenders genuinely keen on such outreach need to start by hiring Latino originators, Alimi said. "It requires you to hire Hispanic originators. When I was working with the company where I first started, we had a lot of Hispanic borrowers but that's because everyone in our office was Latino. There's a trust level among Latinos."
For now, lending rates to the segment leave much to be desired. In a recent report by Unidos US, analysts found the mortgage denial rate for Latinos had decreased significantly since the Great Recession of 2007 when Latinos were about three times more likely to be denied a mortgage to buy a home as their White counterparts – a rate of 29.5% compared to 13.3%, respectively. In a decade, the denial rate had fallen to just under 14%.
Yet Hispanic borrowers are still more likely to be denied a mortgage compared to their White counterparts to this day. Home Mortgage Disclosure Act data from this year show a continued disparity in lending to minorities, with Black and Hispanic borrowers subject to denial rates up to three percentage points than their White counterparts.
A big reason for denial rates for Latinos centers around a high debt-to-ratio rate hovering at around 26% that often results in them being denied conventional mortgages, according to Unidos US. The group's DTI rates for non-conventional loans was at 23%, the group reported. The rates often result in loan denials given that the DTI barometer is higher than that of White borrowers.
Beyond such measures, however, Alimi suggested the intangibles that should be taken into account. An immigrant from Afghanistan who fled his motherland with family at the age of five amid a Russian invasion, he noted the premium his family places on homeownership. His Peruvian wife shares similar ideals. Such achievement of a key component of the American Dream is shared by other immigrants, yielding lowered default rates as a result, he suggested.
"Culturally, homeownership is a very prideful thing for them, and not something they will just give up," he said. "And what tends to happen among Hispanic families is not only will they qualify when the parents qualify, but also their children. So you'll have multiple borrowers." The family-centered culture also tends to welcome relatives into the fold, adding to their appeal as "great borrowers," Alimi added. "If it's a single-family residence, an uncle or aunt join and help pay the mortgage. I would bet the amount of foreclosures for Hispanics has got to be very low because of that cultural effect."