'Marketing Made Easy' is meant to ameliorate stress with easy steps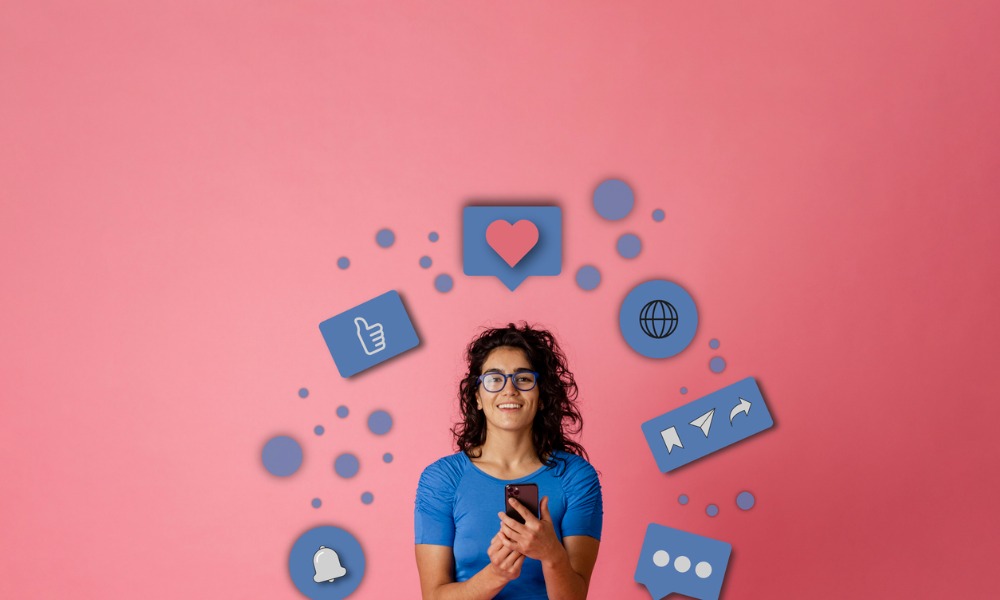 A national mortgage lender's launch of a loan originator support solution dubbed "Marketing Made Easy" is emblematic of the growing importance of social media for brokers.
Open Mortgage, a multi-channel mortgage lender, this week announced the launch of its product at a time when loan originators are aiming to differentiate themselves amid a softened housing market. The product is designed to help mortgage professionals expand their business through social media, reputation management, digital automation, video, co-branding resources, educational materials and more.
Open Mortgage CEO Scott Gordon, said Marketing Made Easy offers something of a nudge to those hesitant to add social media to their marketing arsenal. "We need to nudge them in that direction, he told Mortgage Professional America during a telephone interview. "What makes it harder is changing," he added. "For the loan officer, you don't want to be catching up with the thing from two years ago when you should be doing the new thing that's just coming out."
Company now in its 20th year

Celebrating its 20th anniversary after its 2003 launch, Open Mortgage has seen the various iterations of marketing, Gordon said. He agreed the labor-intensive nature of social media productions is daunting for many. "Loan officers like to do what they're used to doing," he said. In recent years, we're automating more for them because they won't do it on their own, although it benefits them."
He said the collection includes a comprehensive suite of marketing tools designed to be easy to use, with customization capabilities to meet unique needs of individual mortgage professionals. Marketing Made Easy, he added, provides quick, simple training and access to an all-in-one solution for mortgage professionals seeking to increase their online presence and reach new customers. Gordon noted the company's video editor once worked for the popular celebrity news show "Access Hollywood."
In creating their social media presence, loan originators should think of themselves as miniaturists rather than muralists in their messaging, Gordon suggested: "Internally, we say we help create big fish in little ponds. You're not trying to be Rocket [Mortgage] and do massive, national brand marketing, which most of us shouldn't do. You should really be focused on your market and your referral partners."
Toward that aim, coaching plays a key part: "Part of it is the coaching about the things they really need to do," Gordon said. "There are multiple aspects to it. We have people creating current, relevant content and we have systems that help the loan officers disseminate the content but not put it out mindlessly, but in an effective way. Part of that is the coaching to help loan officers understand what things will be the most effective in their markets."
Social media presence heightened amid tough competition

Having a robust social media presence has heightened in importance amid a mortgage slump slowed by higher rates, inflation and other market forces. At the Hall of AIME event staged earlier this year by the Association of Independent Mortgage Experts in Naples, Fla., speaker Gary Vaynerchuk succinctly laid out the importance of having a social media presence.
"The data is undeniable that the companies, humans and service businesses that are out-posting their competitive set are picking up market share," he said. He then gave the rapt crowd homework of sorts upon returning to their homes: "I don't think anybody here is going to like what's going to come out of my mouth. I want every single person here to post 12 different creative posts a day across five social networks. I want every person in this room after this talk to go home tomorrow and post between eight to 15 pieces of content on LinkedIn, YouTube shorts, Facebook, Instagram, Snap[chat] and Tik-Tok, and I want you to do it every day."
That's a heady task. For its part, Open Mortgage officials say they've tried to simplify the process: "Marketing Made Easy solves the problem of information and marketing overload for
mortgage loan officers," Adam O'Daniel, senior vice president of marketing, said. "We made marketing easier and more accessible than ever, so our sales partners can spend more time doing what they do best — building relationships in their communities and serving clients."
Open Mortgage has more than 75 branches and is licensed to lend in 46 states. It maintains operations centers in Austin, Texas, and Atlanta.
Want to make your inbox flourish with mortgage-focused news content? Get exclusive interviews, breaking news, industry events in your inbox, and always be the first to know by subscribing to our FREE daily newsletter.