Machine learning, AI help speed up document assessment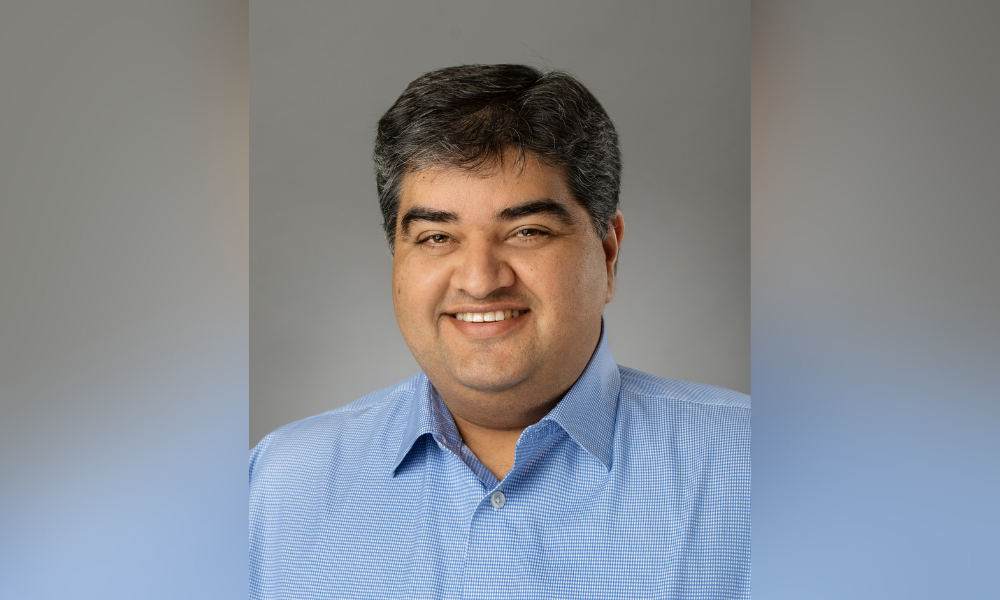 Amit Jnagal (pictured) went through a mortgage refinancing in February, going to the same lender he always has, with no change in employment or other details. The process still took three months. He sent in many documents to the loan processor and two conflicted with each other, which led to added back-and-forth to resolve the issue.
Jnagal, founder and CEO of document processing company Infrrd (pronounced "inferred") believes he can improve this part of the mortgage process considerably.
"When customers upload these documents, I want to help [them] close the loop in a week," Jnagal said. "Let the back and forth be done."
Infrrd is all about documents and using technology to process them in quick, efficient and elegant ways. The California-based tech company focuses on intelligent document processing software and services, using natural language processing and machine learning to extract and manage data from semi-structured and unstructured documents on a large scale.
Read more: AI Foundry launches document model that automates its mortgage process
Launched in 2016, the 60-employee company has raised two rounds of venture capital (in the double-digit millions range) and grown its business with its Intelligent Document Processing platform. Around 30 percent of its business is mortgage-related, and the rest is in other financial services areas including insurance and accounts payable processing.
Mortgage customers are on the origination and servicing side of the business. Jnagal declined to name specific clients but said they include "some of the top names by volume" in terms of mortgage lending and servicing.
Overall, Infrrd has about 60 customers including mortgage clients.
The company's signature platform is designed to lower costs for both consumers and loan processors.
"Our goal is to get companies to notice …. what we do when we process a document," Jnagal said. "We can say for sure that documents can directly go to the underwriter for processing without any [human] review …. You end up saving costs across this marketplace."
Along those lines, Infrrd recently announced what it terms its 100% accuracy offering for processing of high volumes of complex documents.
"We guarantee when a document does not need a human review – we can say for sure that these documents can go directly to the underwriter for processing," Jnagal said.
The details
Some recent advances to the company's AI engine allow Infrrd to state definitively when a document does not need human review.
"Most of the platforms that are out there today … they tell you that it's a 95% surety that this data is correct, which essentially means that there is a 5% chance that the data is wrong," Jnagal explained.
"Traditionally most companies have had to review all of the data that comes out of a document. We now guarantee when data does not need to be seen, so you can rely on the data that we [started with]." One process that helps: the system learns over time, which helps improve its level of accuracy.
The mortgage process usually requires a variety of documents, such as bank statements and pay stubs, that come from different sources and lack any sort of consistent format. That inconsistency can slow down document processing. Jnagal said that Infrrd's use of natural language processing and machine learning makes it easier and quick to read those documents.
"We get a document, we extract data from it automatically for learning purposes and give it to the mortgage providers and they can make a decision on it," he said.
The integrations
APIs are a crucial tool for Infrrd to integrate with its customers – they allow both sides' systems to communicate and for customers to start sending key documents for processing. Infrrd can also start pulling out documents from sources such as Google Drive or directly from email.
The second step requires Infrrd to understand what kind of document it's been sent, whether a bank statement, pay stub or HOI document, using the proper algorithm.
Read next: Milestone: Paradatec's automated document processing tech hits version 8
Once verified as correct, data is sent back to the customer system. If it isn't, it's put into a queue for customers to review.
The system learns when data assessment isn't correct and its AI helps ensure the same mistakes aren't repeated. It becomes more accurate over time as a result, Jnagal said.
Infrrd uses multiple document models to help speed up the integration, so once the basic API link and document is done, and the customer sees and approves results, the system goes live. Jnagal said the process can take as little as two weeks.
For customers with a lot of documents that Infrrd hasn't seen, the process can take longer – as much as eight to 12 weeks, Jnagal said.
Infrrd charges for every page it reads, with outcome-based pricing. That means charges are based on the accuracy of the reading. Customers typically commit to processing a certain amount of pages per month, he added.