Tech helps spot lender, networking potential in neighborhoods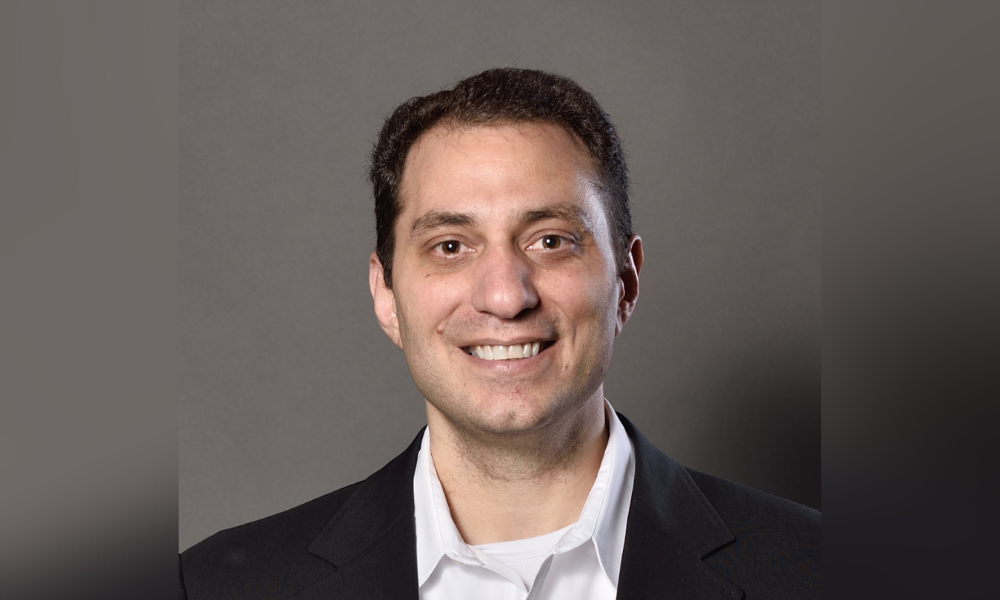 Mortgage industry technology company iEmergent has identified a broader use for its forecasting analytics and advisory services: helping boost homeownership in lower-income neighborhoods.
Founded in 2000 and based in Iowa, the company was initially focused on doing geographic mortgage volume forecasting models. Since then, iEmergent has added the capacity to spot where lenders might want to hire or build relationships with realtors. With those three things, iEmergent is now helping lenders find and effectively serve emerging markets, including low to moderate income neighborhoods. The goal is to help boost homeownership among minorities.
"Closing the homeownership gap is critical to building wealth for different segments of the market," said Bernard Nossuli (pictured), iEmergent's chief operating officer and co-owner. "It's the most fundamental way to [help] end or at least reduce poverty."
Read more: Partnership aims to provide better real estate data
The idea took hold around 2020 and 2021, when protests erupted nationally demanding social justice across the country. Nossuli said that he and CEO Laird Nossuli (his wife, and daughter of the company's late founder Dennis Hedlund), began to think of expanding their focus, especially in light of uneven homeownership rates. They took account, for example, of the fact that homeownership among whites in the US is much higher than Blacks, Hispanics and Asians.
"That gap in homeownership has translated into problems in our economy and culture that resonate today. In fact, the gap hasn't closed. It is widening over time," Nossuli said. "That's where we thought that [our technology] is perfectly set up to look at low to moderate income census tracts, to look at the Community Reinvestment Act and where depositories have to lend in their neighborhoods. It's perfectly positioned to allow lenders to facilitate those transactions."
The company employs 5 people and has nearly 40 clients, including depositories and independent mortgage banks. Guild Mortgage is among iEmergent's clients, which range from national companies to clients that operate in just one state or statistical area.
Long history
When iEmergent initially launched, it was designed as a consultancy and then started forecasting. It was a web-based system that uses an algorithm to look at historical transaction information concerning the buying and selling of homes, including historical loan application records. It helped identify what the company calls a "purchase mortgage generation rate" – a metric that helps spot where mortgages are going to happen in a specific geography over time.
That evolved further into a system not unlike Google Maps, with a layer of forecasting attached that can help further pinpoint specific neighborhoods where pockets of opportunities exist for lenders to deploy resources to customers or hire more people.
Outside developers have worked with iEmergent over time to update and evolve the technology, according to Nossuli. Seeds planted for what became the current platform today started in 2014. Today's version has mortgage and other listing services, and other actionable data sets. The platform helps users to figure out where to deploy resources, identify potential realtor partners and pinpoint where to hire geographically to have maximum impact in growing mortgage operations.
Nossuli argues that iEmergent stands out because of how granular its forecasting is along with the multiple services it offers.
"We have other competitors doing different sets of things that we have now on our platform," Nossuli said. "There are companies that do exclusively recruiting. There are companies that have multiple listing service information, but nobody has brought it together under one roof."
Equity and the future
Nossuli said that iEmergent's pivot to helping boost homeownership for underserved and minority communities helped triple the company's clientele within six months, with lender clients responding well to its broader focus.
Read next: Minority homeownership gap – the sobering statistics
"We are continuing to develop features aimed at helping lenders understand the opportunity for minority homeowners and finding those [who are] home ready," Nossuli said. "We're expanding the pie. We're saying let's get more people as homeowners who can participate in this homeownership dream."
The company has adapted well over its history, and it is bootstrapped. Growth has happened, but it is slower than it would be if the company had taken venture capital like many start-ups do. That leaves Nossuli thinking about the future.
"We're very proud of where we are right now, because we feel like we're on the right track and we're gaining traction with more and more lenders in the industry," Nossuli explained. "We still have not taken capital. Some competitors can outspend us."
One potential growth strategy may be looking for an acquirer, Nossuli said, who would continue the company's mission and focus as it is today.
"It's just a question of figuring out… [if there is] another company who will continue and sees and is aligned with our vision for what we do, but potentially has deeper pockets," he said.