Focus is on company's lending platform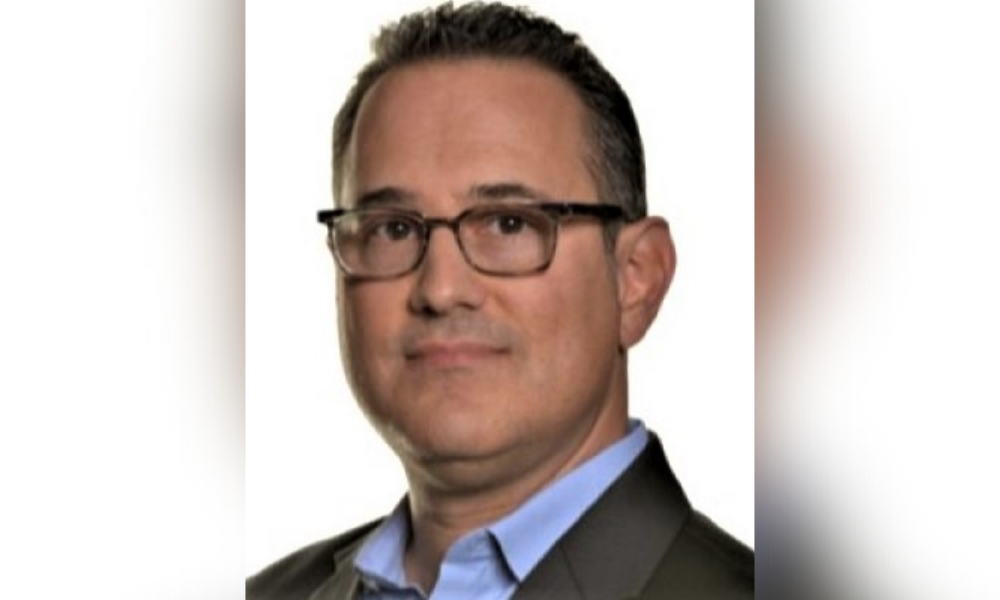 Even as Blue Sage Solutions embarks on a robust expansion, Steve Octaviano (pictured) remains laser focused on the company's cloud-based digital lending platform. As the company's chief technology officer, it is a major part of his responsibilities.
"I enable this platform to allow us to be competitive and constantly innovate. That's half of my job," Octaviano said. "The other half is to ensure that this platform stays compliant and secure, especially in the landscape of all the security issues and the concerns that lenders would have."
Blue Sage's signature lending platform targets retail, wholesale and correspondent lender customers. The company, based in New Jersey and founded by president and CEO Carmine Cacciavillani, took a step toward supercharging its growth in early 2021 with a financing round from Goldman Sachs Growth Equity. The company did not disclose financing details but noted the money was its first external round of financing since its founding more than a decade ago.
Read more: Blue Sage and FormFree collaborate to expedite loan approval process
Blue Sage said then that it would use the capital investment to continue investing in growth initiatives and adding new features to the platform. Steady hiring has enabled both. About 120 people work from the company, up from more than 65 a year ago. Of that number, approximately 55 people are developers working under Octaviano's purview, of which at least 20 are senior software design architects.
Octaviano, who became CTO in 2016, is enthusiastic about the company's platform, which sits in the Amazon cloud for its lenders.
"The lender really doesn't need to bring in any technology," Octaviano said. "It's all a cloud-based browser … "It's all modern technology principals – single page application technology, robust user interfaces and it's a full end-to-end platform."
Long history/flexibility
Octaviano said he's worked with the principals of Blue Sage far longer than the company itself has existed, at IBM Corp. and a company called Palisades Technology Partners, which IBM acquired. Their collective work relationship goes back 30 years, he said, and speaks to an environment in which it is easy to collaborate and innovate.
During his time as CTO, Octaviano said he's learned quite a bit about how technology makes clients happiest.
"The most important thing is to really enable lenders to have the flexibility to innovate based on what they perceive their business model to be," Octaviano said. "We've done so many implementations, with the largest banks and some of the smallest, and every lender does things differently."
With that in mind, Octaviano said, he focuses on how to build technology tools within the platform that can be flexible to address individual requests and specifications.
"It seems to be our entire mission day-to-day. How do you build a platform that can be malleable to … every varying … customer requirements?" Octaviano said. "We really feel proud of what we build because of that."
Long days and learning
Octaviano admits that he and the technology team "do have long hours at Blue Sage" but said he is enthusiastic about the process and results.
"I really do have a passion for making sure we are automating as much as possible and making sure we're always staying on the cutting edge," Octaviano said. "Technology is changing constantly. 'How do you leverage blockchain? How do you automate your operational procedures?' That's kind of what keeps me up at night."
Octaviano said he focuses heavily on security issues with software. A related priority: using the best technology rather than the easiest or trendiest.
Read next: Blue Sage closes first external funding round from Goldman Sachs
"I always want to make sure we're using the right tools for the right reason, and the right technology aspects for the right reason, and that's what my focus is all the time," Octaviano explained. "I'm constantly learning … reading the technical journals or what's new in there on the cloud."
The cloud and the team matter
Blue Sage today relies heavily on the cloud. Octaviano said it would be a much different company without it.
"I would think a good 50% of the company would have to bring to bear the need for a different technology style, and we would need to have infrastructure and infrastructure management," Octaviano said. "That is not our forte. The whole point of using the cloud is [you] don't have to worry about that anymore … Even though I say we're bringing a managed solution for mortgage processing, the cloud brings you a managed solution of infrastructure."
Asked what part of his job is the easiest, Octaviano points to his team of engineers and mortgage technology specialists.
"I don't have to worry too much about solutions to problems because of the team we have," he noted. "Whatever challenges come our way or whatever issue arises, I always feel that we have a team that can really tackle the problem …. That's a huge stress relief in my mind."