A certain insurer also provides inspiration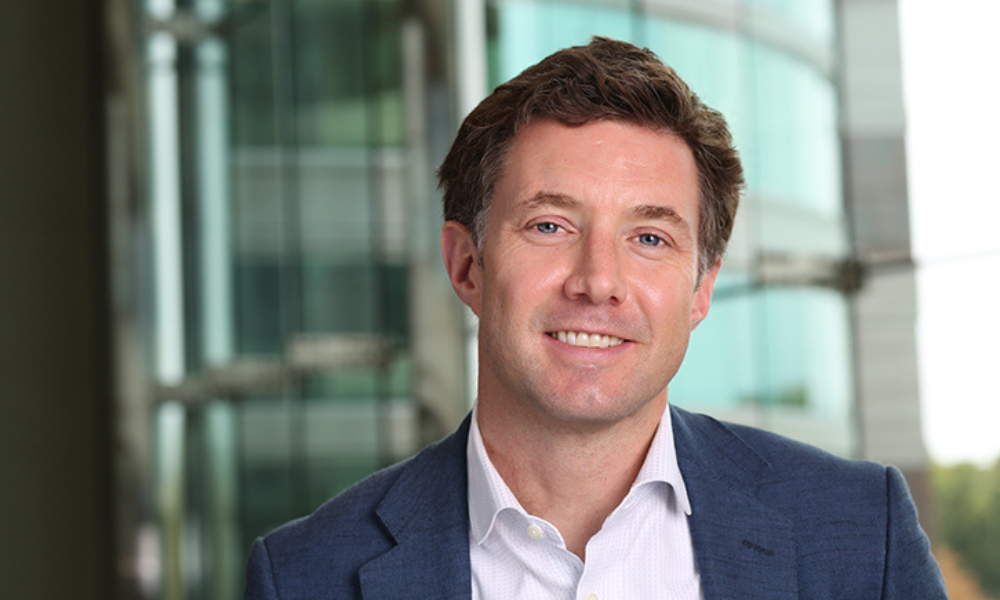 For mortgage lenders and banks looking at innovation ideas, Flagstar Bank's Lee Smith (pictured) offers one option: launch a fintech accelerator program.
Smith is EVP and president of mortgage at the Michigan-based bank. He established the company's annual MortgageTech Accelerator Program, which helps nurture start-ups that can bring new technology and ideas to the industry. The third annual program recently concluded with four start-ups recognized. Winners go on, in part, to partner with Flagstar.
"This has absolutely been helpful from an innovation point of view and in accelerating breakthrough technology for Flagstar," Smith said.
Flagstar Bank is one of the largest bank originators of mortgages in the US with volume close to $50 billion in 2021. In addition, the company is the second largest warehouse lender nationally. It is also the fifth largest sub-servicer of mortgages in the country and continues to run an active servicing and sub-servicing business, Smith noted.
Read More: Flagstar Bank honors mortgage tech graduates of accelerator program
The bank employs more than 5,500 employees overall, 3,000 of whom are with the mortgage origination and servicing businesses.
In Smith's current role, he's been responsible for anything technology-related that Flagstar pursues on the mortgage and servicing side of the business.
"I am pushing my teams to be innovative and look at ways we can be innovative, improve the customer experience, improve the processes and get more efficient through the use of technology," he said.
Smith became president of mortgage just under two years ago and served previously as Flagstar's EVP and chief operating officer for about seven and a half years. During that period, the bank's IT department reported to him, so he's been involved with shaping the company's use of technology for some time.
Accelerator
Smith launched the accelerator program, he said, to help give Flagstar a competitive edge.
"When you look at the competition, the big mega-banks spend billions of dollars a year on technology. We don't have those resources, so the mortgage fintech accelerator [program is] a bit like the Moneyball effect," Smith said, referring to the use of advanced statistics and analytics to drive decision making within teams.
The program incubates mortgage fintech start-ups, and Flagstar claims it is the first and only accelerator of its kind in the US focused on mortgage technology. Winners also work with Flagstar mentors to learn about industry fundamentals.
For the third accelerator program cohort, Flagstar sorted through 33 applications, assessed 14 demos, and then whittled that number down to four finalists who will become technology partners. Partnership efforts will also continue with previous winners, Smith said, with both sides benefiting. (All winners also build their customer base and raise venture capital independent of Flagstar.)
"We're able through the accelerator to bring the innovation and energy of these young fintechs and combine that with the expertise we have on the compliance and risk side," Smith said. "We've got the brand and the customer base and we're also able to help them from a business point of view in terms of them taking their next step in growing as a fintech."
Flagstar has advanced its use of new technology through the exercise. Brace, a former partner and cohort participant focused on AI, developed an automated loss mitigation application that proved beneficial.
"We were able to realize significant efficiencies through implementing their platform versus previously, where everything was going manually by mail," Smith said. "Not only did it make the process quicker, it improved quality [and] also enabled customers to access the application 24/7 rather than it being limited to normal business hours."
Another former cohort – Stavvy – developed technology that allowed users to "electronically execute documents versus having to get wet signatures" that helped Flagstar boost efficiency significantly, Smith noted.
"We were able to implement electronic signatures and move much more quickly [and produce a] better experience for the customer, [as well as] a more efficient process internally," he added.
The company continues to work with many fintechs with a focus on shortening the mortgage process.
Market turn means opportunity
Interest rates are rising and refinancings and mortgages in general are on the decline. Smith said the market dynamics make it even more important to push for technology improvements, and that Flagstar is in a solid position to keep innovating.
Read next: Flagstar Bank taps mortgage vet as executive vice president
"We're a bank. We're well capitalized. We have a diversified business model, and so we're always looking to invest in technology to help all our businesses …whether it's on the banking or mortgage side," Smith said. "The fact that rates are rising and the [refinance] market is declining has not diminished our appetite to continue to invest in technology."
At the same time, Smith noted that Flagstar has adapted its mortgage operations to the market changes like every other bank or mortgage lender has at this point.
"You've gone from a market in excess of $4 trillion in 2020 and 2021, and the market this year is going to be probably around $2 trillion when all is said and done," Smith said. "We, like every mortgage company, have made adjustments to our infrastructure given the smaller market, but again, that has not diminished or impacted our commitment to technology."
Inspiration
Smith explained that he follows several companies who pursue technology innovations. A particular digital insurer, he said, is a standout.
"The way Lemonade has innovated the insurance space is something that I have followed closely, and I would love to do something similar in the mortgage space," Smith explained. The level of digitization that Lemonade has embraced, he added, is worth noting.
"Lemonade has taken the traditional [insurance] process and they digitized it more than any other insurance company, and they've made it much easier and quicker for the customer from an insurance point of view, including the processing of claims," Smith said. "The way they're thinking about things is interesting to me."