The company continues to struggle after slashing 15% of its workforce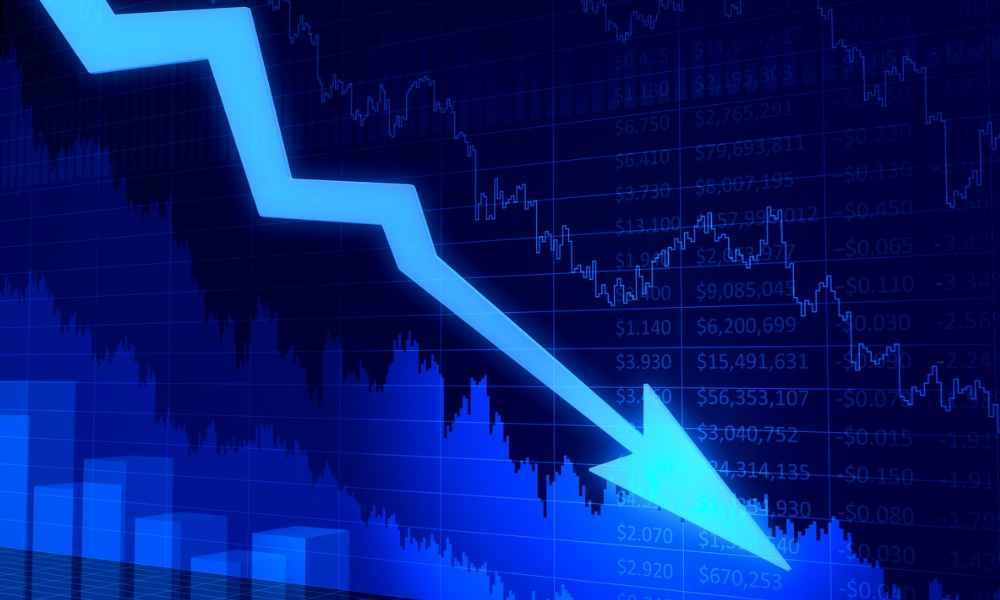 Having completed its first year as a public company Doma Holdings Inc., the title and real estate technology firm, saw gross profits slump to $7.14 million in the three months to June 2022, compared to $26.51 million in the same quarter a year earlier. However, company revenue did beat Wall Street expectations, up to $124 million compared to a consensus estimate of $117.71 million – but this was less than the year-ago figure of $129.99 million.
By using machine intelligence and patented technology solutions, the company describes its mission as one that's "…creating a vastly more simple, efficient and affordable closing experience for lenders, real estate professionals, title agents and homebuyers."
Maxwell Simkoff, founder and CEO, acknowledged the challenges in the current economic climate impacted the company's financial performance: "We now have a full year as a public company under our belt, and I am proud of how we've adapted to and managed our business through a set of macroeconomic and housing industry headwinds in the first half of 2022 that are unlike anything in the last 20 to 30 years," he said during a recent earnings call. "In rare times like these, it's important to separate the cyclical from the structural."
To that end, Simkoff focused on investments the company has made that are counted on to pay dividends down the road: "The challenges we are facing today are cyclical, but the investments we have made and the progress we have seen towards making the home buying process better, faster and more affordable are structural and sustainable, and we are just at the beginning stages of producing meaningful growth and returns for many years to come. And today, as we operate the business in a very different market than the one we went public in one year ago, we have quickly adapted our plans and our investment prioritization to ensure that we remain on track to get the business to positive adjusted EBITDA by the end of 2023."
In his remarks, the CEO focused on three main themes:
"First, we delivered resilient top line results in the second quarter against the mortgage market that continues to be challenged by extremely difficult conditions for homebuyers, namely rising inflation and interest rates, high home prices and unprecedented low housing inventory."
"Second, getting to adjusted EBITDA profitability has become our top priority. We believe that the current market environment is likely to persist for some time and that the companies that come out of this economic cycle in a financially sound position will be those that can serve customers through and beyond this challenging time with the same quality and consistency established during greater days in the market."
"Third, and my final theme, we continue to make steady progress in growing our footprint in the purchase market. This entails both getting our newly formed customer acquisition engine up to full productivity and rolling out our Doma Intelligence Technology to our local channel. Our plan, as we have previously communicated, is to migrate substantially all of our purchase volume on to our Doma Intelligence Technology by the end of next year and we remain highly confident that we are on track with that timeline."
"Our second quarter performance was in line with our expectations," he continued. "And while the continued developing headwinds in the mortgage market may put our 2022 forecasted performance for retained premiums and fees at risk, we will be able to better assess that after the third quarter. We believe that our more intense focus on getting to profitability will help ensure that we still meet our adjusted EBITDA targets for this year. But given the risk to our retained premiums and fees and related impact to adjusted EBITDA, we are now guiding to the lower end of our range of adjusted EBITDA for our full year 2022 guidance."
Read more: Lender platform Blend Labs posts huge loss – slashes workforce
Simkoff attributed losses to the shifting market: "While our performance in the quarter degraded significantly when compared to the prior year, last year was an abnormal year for the housing market. And given the significant shift in the market this year, we believe it is more important and insightful to understand quarter-over-quarter trends versus year-over-year trends…" he said.
The CEO assured shareholders that several steps have been taken to achieve profitability next year. "In May, we took several actions aimed at preserving our cash position and accelerating our path to profitability," he said. "These actions included both reprioritizing the deployment of our capital towards home purchase-focused strategic initiatives and a reduction in force that primarily impacted our fulfillment organization."
Another step taken toward profitability was a "significant downsizing" of its corporate support functions along with a "more streamlined management structure," the CEO said, noting the actions will result in a $3 million charge in the third quarter but are expected to generate $30 million in annualized cost savings.
But he warned of choppy waters in the immediate future: "Since May, we have continued to observe the deterioration of the housing and mortgage market and we expect it to contract even further over the next 12 to 24 months," Simkoff said. "These annualized savings are in addition to the expected $30 million of annualized savings from our May reduction in-force," he said. "We believe that these aggregate expense actions position us well to manage through the current cycle while preserving our differentiated business model so that we can continue pursuing our longer-term strategy."
Read next: Non-QM lender Kiavi shrinks workforce by 7%
The company previously slashed 310 jobs representing 15% of its workforce, according to multiple media reports. "And as we continue to navigate a very dynamic market environment that has the potential to continue deteriorating in the near term, we are committed to take additional actions as needed in order to remain on our stock stated timeline of profitability," Simkoff said. "While there are many companies in the mortgage technology space that went public over the last 12 to 24 months, we think that what sets us apart is that the fundamentals and the positive unit economics of our business have already been tested and that we have defined our path to near-term profitability."