It has shed 25% of its workforce to stem losses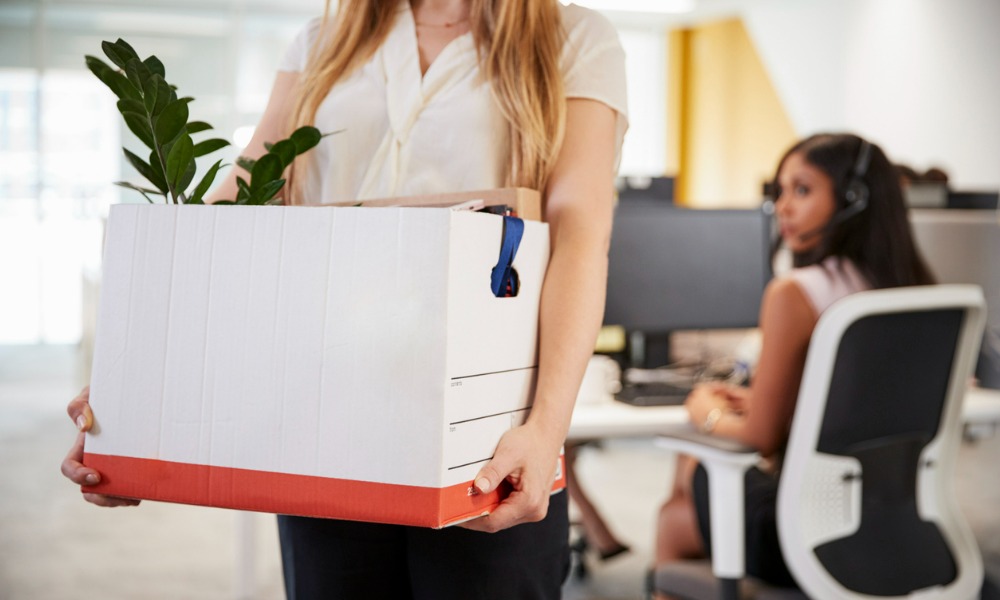 California-based digital mortgage lender platform Blend Labs has shed 400 jobs since April – representing some 25% of its workforce – as it continues to hemorrhage financially amid an environment marked by rising mortgage rates.
In its earnings call this week, the company said it anticipates saving $60 million annually after two rounds of layoffs – one in April and the second this month – although the effects won't be felt until 2023. In the meantime, the company reported massive losses of $478.4 million in the second quarter, up from a $73.5 million loss posted in the previous quarter. Revenue was $31.9 million in the quarter, down from $38.7 million.
The losses were largely attributable to a $392 million "impairment charge" rooted in a value update to Title365 that the company acquired last year, CEO Nima Ghamsari said during the earnings call.
"This business was purchased during a much more robust economic and mortgage refinance environment," he explained. "In light of current market challenges, we performed an assessment of goodwill and intangible assets within the Title365 reporting unit and have recognized an impairment charge. Title365 has strategic value to Blend and remains a leader in its business, having title on the Blend Platform enables us to deliver vertically integrated mortgage and home equity solutions. Title365 is filling that role in accelerating our path to this objective."
Read more: Blend Labs raises IPO valuation target to $4 billion
As a result, 'cautiously' is now the preferred pace: "We're operating the company prudently as if the mortgage industry origination volumes will remain at or near historic low levels through 2025," the CEO said.
It's also a time to reassess: "Overall, our second quarter revenue and metrics represent continued progress against transforming this industry…" Ghamsari said "That being said, we know there are many things we can do better as a business, starting with our cost structure. As we said last time, we have undertaken a comprehensive view of our P&L in light of the change in market conditions."
The CEO outlined key initiatives the company is undertaking, labeling the efforts as levers:
"Our first and most immediate lever is our cost of labor," he said. "Since April, we have eliminated over 400 positions, or 25% of our workforce, including the elimination of backfills. We should see the full impact of these actions by Q1 2023. In aggregate, both actions are expected to reduce our annualized expenses by approximately $60 million. We will continue to monitor and adjust this cost base as market conditions warrant. We have also significantly limited hiring, focusing on the most important positions for the company."
The second lever is offshoring, the CEO said: "Through our acquisition of Title365, we expanded our geographic reach to India, home to two full-scale operational hubs that currently support our title business. We believe our India operations provide a foundation that can support the entirety of Blend and work is already underway to streamline our corporate support functions and shift work where we historically relied on third-party vendors."
The penultimate initiative: "Third, we are taking decisive steps to achieve near-term cost efficiencies in non-personnel spending across our products and corporate functions. These steps include consolidating third-party vendor spend across tools, services and partnerships as well as driving down deployment costs and shortening deployment windows through bundling, moves which can drive efficiencies for both Blend and our customers."
He described the remaining undertaking: "Our fourth lever, and one of the big long-term ones, is product prioritization and increased rigor around return on investment. We are prioritizing product lines that we believe can deliver ROI on a relatively short time horizon. We are emphasizing solutions that are high value to our customers and that reflect our assessment of customer needs and demands over the next 12 months."
Despite cost-cutting measures, development of key products won't be compromised, Ghamsari said: "We will be disciplined in measuring success and flexible in allocating capital as return dictates," the co-founder and CEO said. "While I fully anticipate this initiative will make us more disciplined in our R&D programs, I also want to be clear that we will continue to invest in sustaining and adding value to our key products to ensure we are growing and deepening our customer relationships for the long term. Our goal across all of these cost reduction efforts and investment initiatives is to make Blend stronger for the long term to not only sustain us during this tough period, but well into the margin rebound. The benefits of the changes we are making will not arrive in a linear fashion, but we commit to keeping you posted on progress towards the headline goals I shared earlier."
The company's financial performance for the quarter is a far cry from its initial public offering when it made its debut on the Big Board on July 16, 2021, nine years after its founding. The San Francisco-based Blend went public on the New York Stock Exchange on July 16, 2021, with considerable fanfare – raising $360 million at its initial public offering toward reaching a valuation of nearly $4 billion.