He's using inspiration to take platform to a new level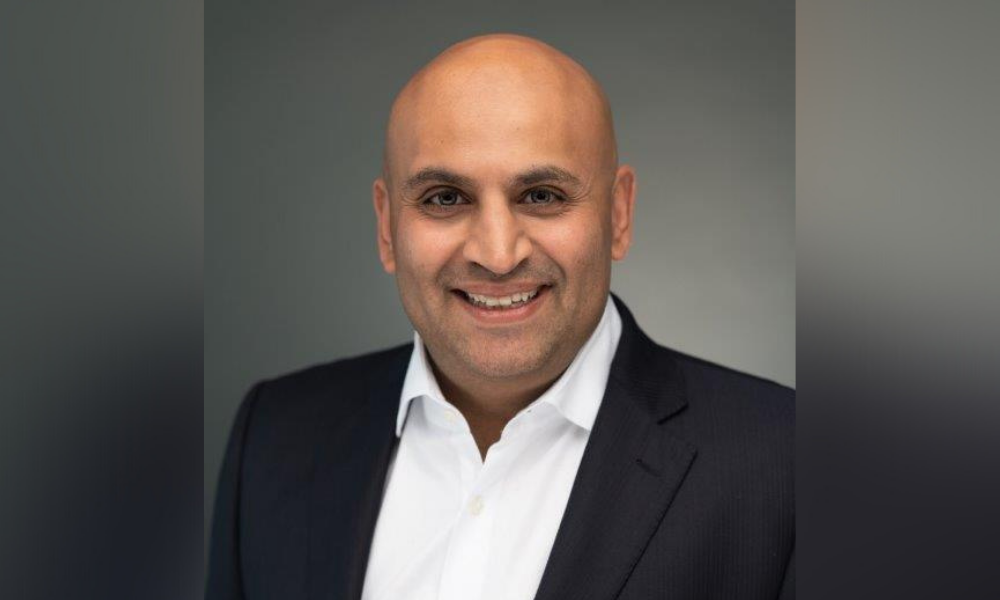 Azimuth GRC, an automated compliance management organization, gave Mortgage Professional America an early glimpse into product updates and network launches ahead of a key industry conference taking place later this month.
Company founder and CEO Rohin Tagra (pictured) spoke to MPA in a telephone interview from his Florida headquarters. He detailed planned enhancements to the company's signature product to provide a more robust platform toward regulatory compliance for the mortgage industry.
"We're looking at a launch on what we call our Omnia network," Tagra said. According to the company website, Omnia was created to make it easier for organizations to understand industry-related laws, regulations and guidelines. To that end, the platform standardizes various publications into an online library, continuously processes law changes, highlights the difference, and shows compliance officers and other business stakeholders what they need to consider specific to their area of responsibility.
"What we're looking to do is turn this into a more formal network, along with our Omnia product but with getting select members from mortgage companies, banks, heads of operations…to create forums to talk about new laws coming out or trends in testing. I've seen forums in groups in other parts of the industry, but what I've seen is there's a lot of discussion but then everyone goes their own way to figure out how to do it."
The goal is to provide information in a way that ensures consistent execution, Tagra said. To accomplish that, he said that "…In year one 2022, I would like to enroll between 20 to 25 participating parties – a mortgage company or a bank – in this and really build upon that. One of the things that Azimuth brings for everyone is a golden source of regulations, statutes, content – how to execute upon that. There is not another product out there that creates that; you'll get data sources – like AllRegs, LexisNexis – but in terms of doing something that's meaningful…that's something that we bring to the table."
Read more: How can originators avoid legal pitfalls this year?
Indeed, the company boasts of being "…the first and only company to codify every federal and state law on one platform, forever changing the culture of compliance by automating manual compliance work once performed on paper spreadsheets."
The CEO said he planned a soft launch of the bolstered product at the MBA's Servicing Solutions Conference and Expo scheduled from Feb. 22-25 in Orlando, Fla., with an official launch this summer during which another regulatory compliance conference is scheduled. "We're not going out on a Press release just yet," he said. "We're going to identify some of the folks we know in the industry, have a small dinner, and lay out the objectives and how we're going to lay that out."
Launched in 2017, the Jacksonville, Fla., firm is rooted in Tagra's own challenges spanning 20 years in the banking industry – including stints at JP Morgan Chase & Co., Bank of America and Lending Processing Services, Inc. – when he witnessed a dearth of compliance resources when they were most needed amid the 2008 subprime mortgage meltdown.
"I dealt with a lot of things from a regulatory compliance standpoint coming out of the '08 financial crisis – between Bank of America acquiring Merrill Lynch, LPS getting a consent order (which is a bad thing from the regulator), JP Morgan having a consent order and settlements – and so with all this there was technology we looked for and couldn't find it," he said. "So we built things internally that weren't very effective. That's when I stepped out and said the industry needs a better solution than what's out there. That was the driver behind it."
Read next: Bank of America has nearly paid all $7 billion in consumer relief for toxic mortgages – report
The market has responded to the found niche. Among recent milestones for the company is a strategic investment from Truist Ventures in January 2022 and a previous series A funding round in November – both fund sources helping to fuel internal growth for the company. Tagra told MPA the employee base has grown 300% over the last six months, with expected projections in revenue to be between 300% and 500%. "We're seeing some pretty rapid growth," he said.
News of the product enhancement follows an earlier announcement this month centered on Ross Gloudeman – with deep roots in the mortgage industry – joining the company as general counsel and chief compliance officer. The move signaled the company's more robust forays into offering compliance guidance for the mortgage industry given Cloudeman's background.
"Ross brings the full weight of his deep domain expertise in legal and compliance within the mortgage industry, and his experience in corporate finance and business operations to drive efficiencies at Azimuth GRC," Tagra said at the time.
Additionally, Mike Redmon joined the firm as director of financial planning and analysis. At the time, Redmon noted Azimuth's ability to expand into other sectors for compliance guidance: "Azimuth GRC has the opportunity to provide regulatory compliance to all industries," he said. "I look forward to helping the company scale within the banking industry and beyond."