Crypto-native borrowers can get mortgages on the blockchain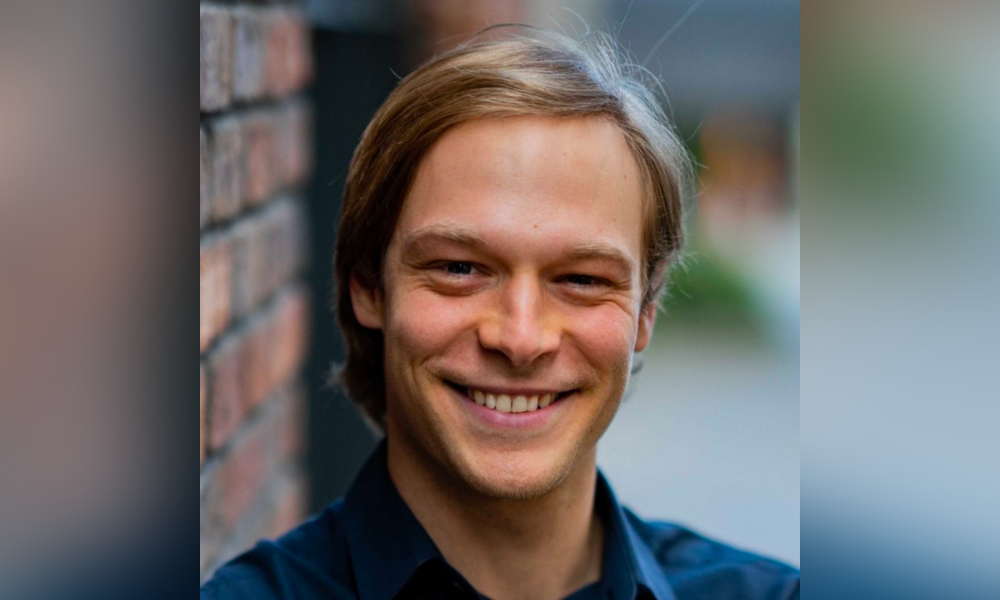 Teller claims to have accomplished another mortgage industry first: the use of cryptocurrency to finance a residential mortgage.
The San Francisco-based start-up is known as a decentralized finance, or DeFI company, which is set up to enable unsecured digital asset lending and borrowing. Teller announced on April 26 that it had completed an initial proof of concept transaction in Texas, via a partnership with USDC.Homes.
An Austin home was sold at $680,000, with the buyer taking out a $500,000 USDC mortgage loan using the Teller unsecured lending protocol, according to the company's announcement.
"We thought with our understanding of how the crypto infrastructure works, we could enable [a real estate broker] to apply this to the mortgage system in Texas," said Teller founder and CEO Ryan Berkun (pictured).
USDC, a software fintech company, partners with real estate brokers to offer mortgages on the blockchain for crypto-native borrowers, he noted.
Read more: Crypto mortgage lender Milo secures $17 million investment
Berkun describes USDC as like Rocket Mortgage or any other fintech in the mortgage space. There are twists, however. Traditionally, the infrastructure of a web2 fintech app is centralized, with the stack done in-house. But the infrastructure stack of USDC is decentralized, with each layer incentivizing partners in order to create a marketplace of supply and demand. With this in play, partner mortgage brokers work with the borrower to satisfy traditional requirements in the mortgage process.
Using decentralized finance in the application allows USDC to create a backend network allowing borrowers to submit mortgage requests to the Teller cryptocurrency protocol, enabling institutional lenders to fill those requests. This is much different than traditional fintechs, however, because USDC integrates DeFi directly into the user experience.
Cryptocurrency freedom
Berkun explains Teller as a company building open-source software for the financial services sector (not just mortgage) that lets any type of borrower request funds from the cryptocurrency community.
It began as a prototype at the end of 2019.
"It was an application that I had built from being in the cryptocurrency space and realizing that the only ability to access financial services [in the cryptocurrency space] was limited to those who already have cryptocurrency," Berkun said. "In my mind, that felt limiting to the broader scope of financial services in the traditional world. The idea I initially proposed was that we can have an application that could enable someone without cryptocurrency to get access to a loan."
Berkun asserted that there are no financial services at present that appeal to the crypto consumer. Those that exist in crypto today are overcollateralized, he said, and don't allow consumers to access crypto. What's more, he said, the non-crypto world doesn't account for those consumers who have assets or other activity in crypto and may have accepted some income in crypto. That will have to change as crypto becomes ubiquitous, he said.
"Over the next years, everyone will have some connection to crypto, whether that's an asset like Bitcoin or Ethereum or it's a non-fungible token, which just represents some type of real-world asset," Berkun said.
Teller has drawn some early attention, raising more than $7 million in venture capital so far. It also employs 20 people.
Competition
The company isn't the only start-up to pursue cryptocurrency-related mortgages.
Milo's product allowed clients to pledge their bitcoin to purchase US property and qualify for a low interest rate 30-yar crypto mortgage. Figure also does crypto mortgages and will issue 30-year mortgages of up to $20 million in exchange for putting up an equal amount of either Bitcoin or Ether as collateral.
Read next: Figure Technologies rolls out sell-and-leaseback alternative to reverse mortgages
Both leverage your crypto assets to buy a home, Berkun said, and Figure Technologies takes into account those assets as its underwriting for clients to gain access to a mortgage, but the mortgage itself is still off the blockchain. With Teller, the mortgage is actually on the blockchain, which is what happened with the Texas sale.
"The actual loan of the mortgage was requested, billed on the blockchain and then all of the repayments are happening on the blockchain," Berkun said.
Partners, quick integration
Teller's app can be launched and integrated through a mortgage agent, allowing clients to work directly through the blockchain to obtain financings.
Integration takes a few minutes to download and start using.
Teller works with lenders to review traditional items such as a credit score, as well as cryptocurrency assets that the borrower has proven in terms of activity and income. Once that is done, the borrower receives the crypto and the lender has a more holistic view of the specific borrower.
The Texas blockchain mortgage financing took between 60 and 90 days to complete. Eventually that will go down to a month, Berkun said.
A bank was not involved in the initial loan, but could be involved in the future if they "take a more experimental approach and lean into this type of underwriting," Berkun said.
Berkun explained that Teller is generally geared for a specific borrower profile. The borrowers who like this concept are typically crypto native, in part because they're not treated the same as non-crypto borrowers in the underwriting process.
"Traditional mortgage underwriters do not look at your cryptocurrency holdings… [or] your activity in the cryptocurrency industry, and they won't look at cryptocurrency that's been received as income unless it's transferred to a bank," Berkun said.
Future expansion could take place in Florida and even Lisbon, Portugal, where there is high demand from crypto-native borrowers.