Banks, mortgage industry uses it for documents, audits and more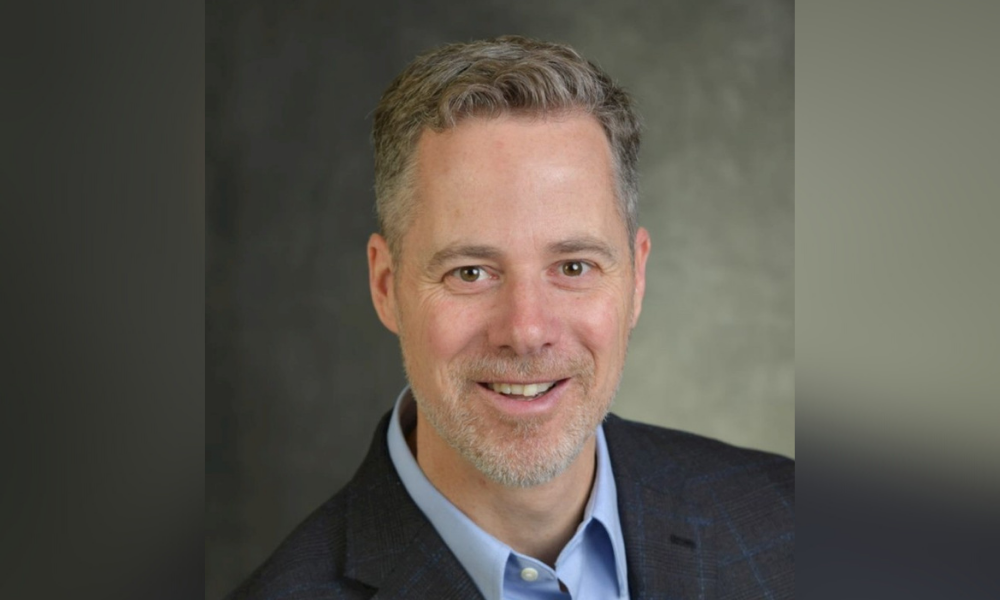 Appian initially got its start at the end of the 20th century through projects such as a collaboration and portal software platform for the US Army. It began to expand into financial services (including mortgage) and other private markets around 2005.
Today, one of the company's bigger private-sector offerings is its Appian Low-Code Platform, for which it rolled out a number of new updates in March. The product is a low-code process automation platform that lets users lay out business process applications that become automated workflows inside of the organization, explained Malcolm Ross (pictured), Appian's vice president of product strategy and deputy chief technology officer. In addition, low-code can help make the integration process much easier.
Low-code benefits
"Part of the challenges of software development is the complexity of learning how to write code, and the complexity of moving code through … a software development lifecycle – testing it (and) validating it," Ross said.
Low-code tools, such as Appian's platform (as well as related no-code tools), help cut through the complexity and save lots of time, he added.
These options "first use what we call visual declarative ways … rather than writing lines of Java or .NET [software programming]," he said. "You drag and drop in layout, things like business rules, process automation, workflows, user experiences, and this expands the number of users who can participate in the software development process. People who are not classically trained in computer science are able then to participate."
The Appian product is marketed to multiple industries including financial services, insurance, government organizations, life sciences and healthcare, among others. Financial services is perhaps 55% of the customer base, of which mortgage probably represents 10% of the total, Ross said.
Read more: Mortgage tech entrant fills gap in the mortgage process
On the mortgage side, the platform is typically used for mortgage processing, he said.
Virginia-based Appian updates the platform quarterly, and with software improvements in March and more scheduled for May. One of the most important: the addition of process mining technology. Ross explained the tech helps a mortgage process maintain crucial details.
"Many customers already have investments in IT software. These might be legacy systems, like old mainframe systems or ERP (enterprise resource planning), and process mining technology automatically mines the data inside those systems and discovers how people interact with it [in order to] declare a [workflow] process," Ross said. "It essentially also allows you to measure your conformance to that process."
That can have important uses for mortgage clients, Ross explained, such as helping to measure conformance to mortgage application requirements such as 1040 federal tax forms.
Beyond process mining, the platform uses other technology and concepts such as business process management, which Ross describes as the larger orchestration of human systems, artificial intelligence (AI) and robotic process automation.
"Especially in mortgage loan processing, we deal with a lot of paper forms – proof of residence, collateral they have, initial application forms," Ross said. The platform "allows us to ingest these documents and then automatically extract the data from that and put it into structured data format without having a human operation, using artificial intelligence."
Read next: AI Foundry launches document model that automates its mortgage process
There's also API integration, and something known as "data fabric" – which Appian defines as a composite view of data that synchronizes it into a single view allowing for building of more complete user experiences and more seamless process automation around that data.
Integration
On the mortgage side, Appian's platform is targeted to large international and US banks, who use the software for such functions as document review and auditing.
Because the cloud-based system is a SaaS platform, customers can evaluate it for free before they sign a contract, by way of Appian Community Edition, which gives access to the full platform but on a more limited scope in terms of numbers of transactions.
If they find it meets their needs, then they go forward with an integration process involving the full system.
Free training and documentation is publicly available, but there is more structured official training as well that runs for an initial two weeks and illustrates the platform specifics.
Training can be hosted at the company's McLean headquarters and the company's other global locations, but most has been virtual due to the coronavirus pandemic.
Specifics
Part of the integration process involves identifying the initial project, and then using the platform to lay that out. Customers log into Appian, open its process model or tool and lay out the steps they want to define, and then fill out the form requirements, going through the application build-out.
Platform implementations are dependent on the customer's software environment and individual needs.
"If the customer has existing IT investments, we do integrate to those," Ross said, adding that that process can vary and take more time if clients have a legacy mainframe system with no APIs.
Appian's robotic process automation tools can integrate with those systems.
Overall, the process takes about eight weeks, and Appian has a guarantee program regarding the timeframe.
Paid subscriptions for the system vary from monthly to annually, with customers signing up for between one and five-year terms, Ross said.
Appian, founded in 1999, employs just under 2,000 people and has a presence in North America, Europe, the Middle East, Saudi Arabia and Southeast Asia.