Exec is charged with using tech to modernize bank processes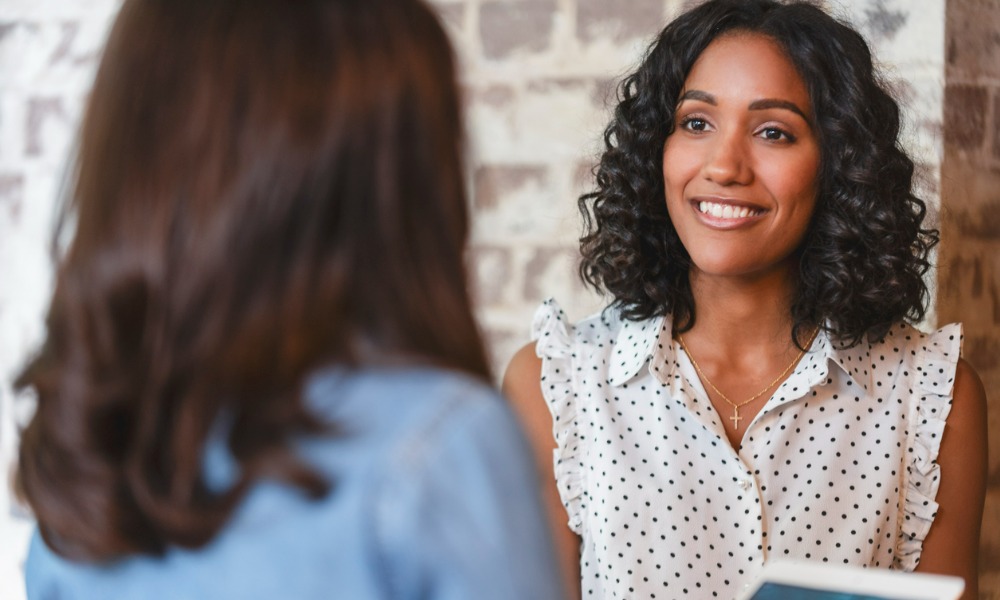 John Macaluso's career began more than 40 years as a programmer focused on financial

technology services. He could have retired. Instead, he joined Florida's BayFirst National Bank (formerly First Home Bank) less than two years ago as its chief technology officer, charged with bringing the company's IT systems into the 21st century.
Macaluso (pictured) said he brings many useful skills to the table, having stayed current and forward-thinking about technology through his long career.
"I was always lucky enough to have the very smartest of customers to work with [and] have the very smartest of people around me … and had that desire, and was challenged, to go find technical solutions," said Macaluso, who is also a senior vice president at BayFirst. "Part of my career was … all about learning new things."
Read more: Automation is the key to having a diverse business
Macaluso works for a nationwide mortgage and SBA lender with roughly 550 employees and just under $1 billion in assets, a third of which are part of its mortgage lending business. His job involves managing technology with the bank, ranging from IT systems and software. He's also been charged with a particular mission.
"My mandate is to take technology and help the bank improve its processes by automating them and get the most out of the technology they invest in and help them potentially expand into new areas that are emerging and driven by technology," Macaluso said. "It's somewhat of a transformational mandate."
Furthering progress
Banks, Macaluso said, are actually "a big embracer of technology" but he observed that not all are at the same level of technology use because of the expense and complication. Regulation, he added, is also an inhibitor to quicker modernization. In his job, he is focusing on speeding up the technology improvements both in-house and with customers, for both the banking and mortgage side.
"On the mortgage side, the requirement really is to continue to further it," Macaluso added.
"Furthering" technology improvements mean engaging the customer more where they are, by making the process more personal and easier. To get there, Macaluso also envisions more use of artificial intelligence and automated decision-making on the mortgage origination side, and also a quicker process from mortgage application to closing.
"Consumers are expecting that to happen much faster," he said.
Early accomplishments
During less than two years on the job, Macaluso said he successfully led efforts to take BayFirst's mortgage application process fully online. He also pursues continual refinement of the mortgage process, identifying blockage or slow areas and then leading efforts to build automation to make things smoother.
Macaluso celebrated some early improvements around mortgage origination.
"We were able to build processes around the origination [journey] itself that took the noise out of it," he said, referring to the smoothing out of steps that had previously required personal intervention but now involve email instructions to keep processes flowing.
More improvements are coming.
"There are elements that we've identified in the process today that are done sequentially, in a 24-hour window that can be done in real time immediately," Macaluso said. "We're looking at a lot of those and moving them from the batch movement of data to utilizing real-time APIs to do those things immediately."
Artificial intelligence will also become part of the mix with some early versions in play, but the execution is "nowhere near what can be done" yet, he said.
Machine learning is another opportunity, Macaluso added.
"It really takes all the noise out of the system [and] assists in the decisioning and does it in real time," he said. "It combines all of those other initiatives into a single event that then allows you to decrease that end-to-end time for the loans to close."
Staying current
As the mortgage industry moves more heavily into technology, a question remains: How does the industry stay current once those updates take place? Macaluso has a straightforward answer.
Read next: Case study: Floify's mortgage automation software
"You listen to the consumer, right? The worst things that banks, and non-banks for that matter, can do in the mortgage industry is think they know more or not listen to the consumer," Macaluso said. Consumers, he said, will tell you what they want every time.
"They told us they wanted to do an online application [and] told us they wanted the process to go faster. They told us that gathering up their documents was a difficult and challenging process," Macaluso said.
The thing is, he added, not everyone in the industry is paying attention.
"I don't think everybody is listening as much as they should," he said. "I can tell you we are spending a lot of money and time talking about what the consumer wants."
That's important, he explained, especially in a down market.