Company priorities continue after major deal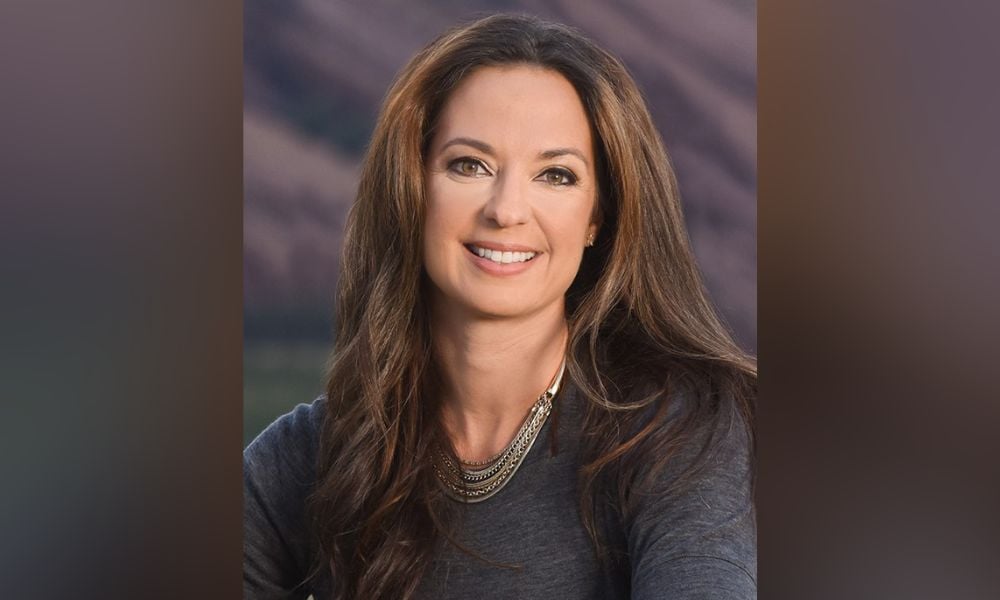 Floify's reality changed in October 2021, when Porch Group, Inc. snatched up the fintech to add to its growing roster of business units focused on the home services industry. The company has adjusted well to the transition, according to Sofia Rossato (pictured), its new president and general manager.
"We actually get a fair amount of autonomy and all of the business units within Porch do," Rossato said. "Porch has a pretty great system for integrating companies slowly so that you keep the benefits of the company and you slowly step into the full integration."
She added that Floify's entry into the Porch corporate family fulfilled the notion that "we're servicing our customers in the best way possible, and then also taking advantage of all the great things that Porch has to offer to our B2B partners, as well as the borrowers or direct-to-consumer audience."
Porch's strategy has been to provide software to companies involved in the key moments of the homebuying process. It is also focused on expanding early access to homebuyers who are set to buy, who need key services such as insurance, warranty and moving services.
Read more: Mortgage software company launches its own app store
Porch has been improving its bottom line. The publicly traded company boosted revenue in the 2022 first quarter over the previous year, and reduced net losses to $5.8 million, versus a $65.1 million net loss in the 2021 first quarter.
Point-of-sale software
Floify, based in Colorado, focuses on digital mortgage automation and point-of-sale software designed to streamline the loan origination process. It does that by providing a secure application, communication and document portal between mortgage lenders, borrowers, real estate and other mortgage stakeholders.
The platform is used by loan officers to collect and verify borrower documentation, track loan progress, communicate with borrowers and real estate agents and close loans faster. Its customers are typically non-banking lenders and loan originators.
The company has under 100 employees. While it is based in Colorado, Floify has several staff members that work remotely in different states, Rossato said.
She noted that while Floify is continuing its business model and customer base, the business unit is in the process of adding features from other Porch business units into its software.
"What we've done is started the process of integrating other Porch services within the experience for the borrower, and the first of that integration is insurance," Rossato said. "When you think about buying a home, you need certain things to be completed before you close that loan. One of them is you need to prove that you have insurance in the home."
Two Porch portfolio companies have technology that has been integrated so far. One is EIG (Elite Insurance Group), an insurance agency specializing in homeowners insurance. The other is Homeowners of America, a managing general agent and insurance carrier hybrid.
"We've integrated their technology and their lookups for insurance quotes into the borrower experience within Floify to help our lenders and borrowers close more loans faster," Rossato said.
Integration options
Floify's most common integrations would involve its point-of-sale system with a loan origination system.
When a customer decides to integrate with Floify's system, the company first works with that client's loan origination system, noted Sydney Barber, Floify's director of product.
There are five different loan origination systems that Floify supports, she said. Each have different requirements for integration. Floify looks for the ingredients necessary, such as a user interface, IP addresses or API keys that help set up the connection to send documents back and forth between the two systems.
Once that is done, users relying on Encompass loan origination system software, for example, can set up disclosures between Floify and their system, so that their loan origination system is the primary system that creates disclosures.
Read next: Bringing digital signature to mortgage close
"What we can do is we can pull those disclosures directly from that loan origination system and present them to borrowers in a nice, easy way to sign, and then we send them right back into the [loan origination system], Barber said.
A basic integration process typically can take less than a week to set up, Barber said, though some processes take a bit longer.
Standardized process
Barber explained that Floify's integration process is pretty standardized at this point.
"We really pride ourselves on our API library, because Floify is so customizable," Barber said. "We support all the different API needs [and] have a very extensive API integration library."
Barber added that the platform is low-code for users, leaving them with minimal challenges to configure the system to suit their needs.
"It's something users can do on their own anytime," she said.