The company helps small landlords digitize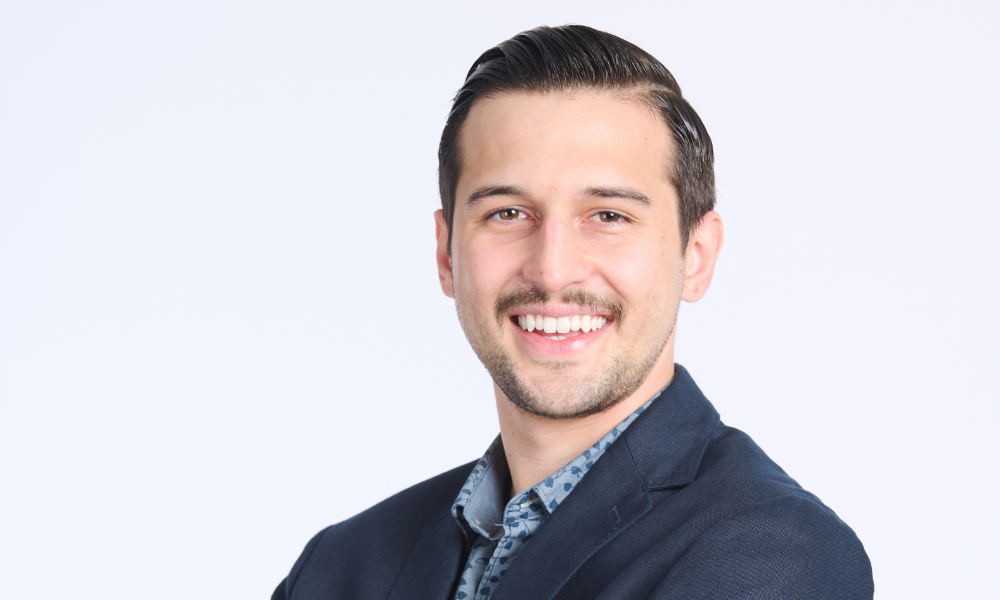 Demand for rentals is skyrocketing, thanks in part to rising mortgage rates that make homebuying more expensive. RentSpree believes it can tap into the current market dynamic and grow considerably, thanks to its technology platform that digitizes financial and other interactions between landlords and tenants.
"Our technology is one of the very few software [systems] out there designed to streamline some main rental activities," said RentSpree CEO and co-founder Michael Lucarelli (pictured).
When landlords screen tenants, they must conduct credit and background checks and then deal with signing of leases and rent collection. Smaller landlords often handle these processes manually. RentSpree touts its technology as giving them an option to digitize this – a first for many of its customers.
"The reason why we provide this for small 'mom and pop' landlords is because unlike large institutional landlords, there is just not a lot of technology out there for them," Lucarelli said. "As a result of that, they in most cases use a process that can a lot of the times be based on pen and paper and fax machines."
Read more: RentSpree secures $17.3m in Series B funding
Smaller landlords account for nearly 50% of all the rental housing in the US, Lucarelli added, underscoring both what he sees as a huge business opportunity and need.
The California-based company hopes to tap further into that market with a new $17.3 million Series B financing it disclosed at the end of August, bringing the total amount of venture capital raised to nearly $28 million. Its post-funding focus will be on expanding product offerings for both renters and agents, and also securing additional strategic partnerships.
Green Visor Capital led the new funding round, which was joined by new investors Rally Ventures, the California Association of Realtors, Venture MLS, ECG Research, KEC Ventures and Gaingels. Existing investors 645 Ventures and Vesta Ventures also participated.
The company initially launched in 2016 and employs "just north" of 200 people, Lucarelli said.
Getting the word out
The RentSpree platform is meant to digitize what Lucarelli describes as the tenant onboarding process, starting with credit and background checks.
"It's being able to vet someone [after] properly collecting a rent application from a renter, moving forward to accepting them, signing a lease and setting up rent collection," Lucarelli noted.
Simply put, the platform lets landlords exchange data, information and money with their tenants electronically.
RentSpree connects to its customers, in part, through more than 250 partnerships across the country with industry associations, multiple listing services, brokerages and other proptech companies that may provide services.
One partnership, through the California Association of Realtors, gives it access to a few hundred thousand agents and realtors that work with rentals. The company also works with the California Regional Multiple Listing Service, which is a multiple listing service for agents and landlords. Recently, RentSpree linked up with the Miami Association of Realtors, the nation's largest local realtor association and RentSpree's sixth partnership in Florida. With the deal, more than 60,000 real estate professionals can tap into RentSpree's software platform.
The idea is that larger organizations can amplify RentSpree's offerings, and landlords in the various groups can choose to opt in. According to Lucarelli, the opt in rate through certain partners is close to 40% - a level much higher than typical opt-in services. Lucarelli credits the high numbers with the decision to embed RentSpree into its various partners' platforms and engineer that with easy-to-access APIs.
"It's placed within a path and a routine that people are going on," Lucarelli said. "It doesn't require landlords to have to go on to our website to do it. They can stay within the platform that they're working on – like a multiple listing service – and simply check a box and then keep going, and we will set up the entire thing for them."
APIs and relationships
APIs are a key part of RentSpree's platform, letting landlords join the service with minimal effort.
Once they're in, RentSpree's technology enables a soft credit inquiry for potential renters.
Read next: Rental market perks up as apartment searches resurge
"We know average renters apply to two to three properties before they get accepted. Under normal circumstances [those renters] by virtue of the technology that's used get a hard credit inquiry that damages their credit score," Lucarelli said. "With rentals, there is newer technology out there that [enables you] to avoid having that renter receive a ding or inquiry on their credit score."
That means the potential renter can avoid a reduction in credit score and be set up with "a little bit of a better financial standing" through the process, he noted.
Otherwise, the platform is designed to help enhance the relationship between landlord and renter.
"By streamlining these processes and then allowing people to interact a little bit easier, you can actually create a semblance of strong relationships between users," Lucarelli said.