Mortgage servicing platform secures $6 million after catching investors' collective eye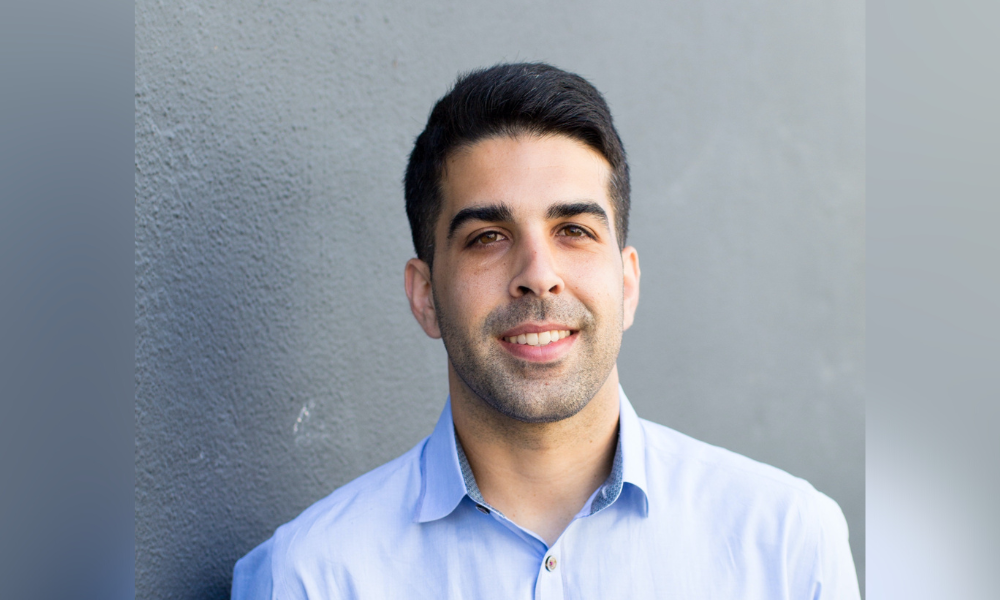 The savvy among us dabble in stocks and bonds while the more risk-averse are content to invest in a nice pair of slacks or designer shoes. Nima Wedlake (pictured) thinks bigger than all that, helping his investment firm identify mortgage firms ripe for funding to facilitate the lending process in an age of heightened technological demand.
Wedlake, of Thomvest Ventures, took time out to chat with Mortgage Professional America in discussing his firm's latest investment in Willow Servicing – a San Francisco-based cloud-based mortgage servicing platform for which it recently helped close a $6 million seed round. Since launching earlier this year, the fintech startup Willow has serviced $750 million in loans. While originally designed to manage the first few payments on a loan, the platform quickly expanded to support additional loan types and processes – from HELOCs and construction loans to appraisals and payoff fees.
That precocious performance from the young upstart caught Wedlake's eye. Against an astounding backdrop of $18 trillion in US mortgage debt needing to be serviced, Wedlake suggested fueling the company's growth with seed money was something of a no-brainer. Yet he noted that Thomvest is not new to the investment game, having poured money into such digital lending platforms as Blend and Maxwell in the past.
"Thomvest has, from a focused perspective, spent the last decade investing across financial technology and over the last five years or so in real estate technology or, more specifically, mortgage technology," he said. "We took a survey of the technology landscape in mortgage. Software and automation was becoming table stakes in the origination process – I think Rocket did a lot to encourage and prompt that industrywide as they were gaining market share while the larger banks initiated modernization strategy. So we invested in companies like Blend, on the point-of-sale side, and we're investors in Maxwell which also has a point-of-sale offering."
Which is not to say that identifying companies for investment wasn't a methodical process: "For a long time, we've been interested in the mortgage servicing category, more from a user perspective. The process of transferring servicing rights from the originator to the owner of those servicing rights felt broken."
Read more: Fintech mortgage solutions platform among fastest-growing private firms
What's more, the Net Promoter Score (NPS) of most companies in the industry – a metric for assessing customer loyalty for a company's brand, products or services – are among the lowest in the business-to-consumer (B2C) category, adding another challenge in assessing firms, he suggested. "NPS scores in the mortgage servicing category are extremely low – some of the lowest of any B2C category. And then we also were aware of the dominance of the single vendor in servicing in the form of Black Knight. We knew we were interested in servicing but weren't sure what the right venture investments in the category would be. We looked at a lot of companies in the category."
Willow emerged as a natural fit for Thomvest's investment, Wedlake suggested. He gives much of the credit for the digital platform's appeal to the leadership of CEO and co-founder Laura Cain, who previously worked as a senior product manager at Snapdocs. As it happens, she also worked for a while at Thomvest.
"Laura actually used to work at Thomvest before leaving the firm to join Snapdocs, which is another company in the mortgage technology space focused on digital closings," he said. "The specific approach she's taking is really smart. She's focused, at least initially, on the interim service opportunities. She's not building software for large servicers or trying to displace Black Knight or displace Sagent. She's focused on the green field opportunities that is interim servicing where there's actually quite a large pain point at the originator level. – the process of servicing a loan for that 30- to 90-day period post-origination before the servicing rights are sold."
Read next: TMC-backed startup Willow Servicing raises $6 million in funding
Additional surveys prompted Thomvest to take the investment plunge: "When we spoke with small to midsize lenders about this, it was typically done fully manually by accounting groups within lenders and left a lot to be desired from the borrower experience perspective," Wedlake recalled. "Typically, they'd ask folks to mail in checks or there would be a random payment portal and reconciliation would be challenging. We love the idea of solving that specific pain point because by doing so you get immediate customer traction, immediate revenue. In some ways, you're funding the development of all the plumbing needed to then go solve other servicing use cases."
The architecture already provided has allowed Willow to venture into other areas centered on business purpose loan originators undertaking fix-and-flip projects or needing term loans for rental properties, Wedlake said to illustrate. That landscape, he noted, is also somewhat fractured – allowing for the building of solutions in that space as well.
Wedlake sees further potential on the conforming side for lenders: "Should they ever aspire to bring servicing in-house and retain MSRs, there's a path to do so in partnership with Willow," he said. "We're still very early with that, but there's a path to doing that now that didn't necessarily exist before."
The Mortgage Collaborative (TMC), the nation's largest mortgage cooperative network, announced its participation in a $6 million seed round for Willow Servicing last week. The round was led by Thomvest Ventures, with participation from TMC Emerging Technology Fund, Global Asset Capital, Webb Investment Network, and Zigg Capital.