New president and COO says technology is a tool to be used carefully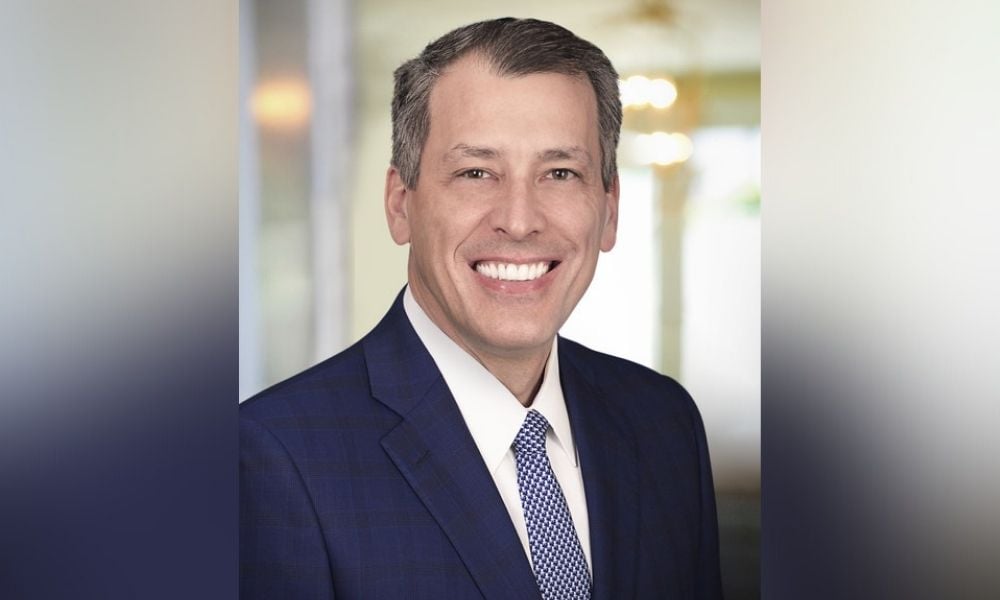 To Ed Robinson (pictured), technology should be used in support of employees and customer processes, and not the other way around.
That strategy is coming into play as Robinson, the newly named president and chief operating officer of American Advisors Group (AAG), leads an effort at the reverse mortgage lender to revamp and optimize the customer experience. Technology is an ongoing part of that process, at both the front and back end, but people come first.
Read more: American Advisors Group confirms Ed Robinson as permanent president and COO
"You have to understand strategically where you intend to go, and how you build your processes and your customer experiences to accommodate that, and then leveraging technology to make that a reality," said Robinson, who first joined AAG as acting president and COO in 2021.
Robinson, a veteran mortgage industry executive from companies including Genesis Financial Solutions and USAA (he's a US army veteran) said that leaders often are drawn to new technology tools for customer service in areas including process excellence and quality, but don't always think through how the tech can adequately serve people who use it.
"Many times you've seen leaders chase shiny new technology, but they didn't actually address the underlying process – the people engagement, the customer experience – and the net result in each one of those occasions, generally, has been speeding up defects, or automating repeatable, terrible customer experience," Robinson said.
Put differently, technology is crucial, but it is the catalyst for everything else, he explained.
"To me, technology is in the arms and legs of the people process to [help] make that [customer] experience really efficient and effective."
Customer and technology strategy
With that in mind, Robinson explained that his strategy at AAG follows a similar approach.
"It's technology and then stop," Robinson said. "What I mean by that is we're actively performing a methodical wing-to-wing review of all of our processes, customer touch points, our technological capabilities and our third-party vendor interactions, appraisers, title companies" and more.
Those reviews involve the use of Lean Six Sigma principals, Robinson said, so the company can dive deeply to understand the customer experience from both the client and employee sides. (AAG, which launched in 2004, now employs more than 1,800 people.)
"The reason we're evaluating both is because I believe it's critical to make work easier and more engaging for our employees so they, in turn, use their energy and focus on the customers, and obviously, technology is a crucial component of that," Robinson explained.
As part of that process, AAG is working with a customer experience expert with a background in multiple industries.
"We want to leverage best practices and learning not only from other financial services companies, but from any companies that offer amazing experiences or customers," Robinson said.
AAG will be looking at the whole customer service process to make sure all of it meets consumers' needs and expectations.
"As simple as it sounds, in my opinion it really starts with a smile and a warm heart," he explained. "Building the right processes and engagement around that fundamental keystone is what will ensure we make every experience a positive… [with] memorable moments."
That said, artificial intelligence (AI) and machine learning are part of the company's customer experience modernization effort, in part because the senior demographic – AAG's customer sweet spot – is becoming more tech savvy.
They're becoming mainstream in terms of adopting digital and other web tools as well as social media, Robinson pointed out.
"Just like you've seen in younger demographics, there's an element of it becoming an expectation of how the [older] demographic wants to be served," Robinson said.
AAG is responding by considering everything from the type of loan origination system it wants to use long-term to what a more modern point-of-sale system may look like. Everything is on the table, including exploring how AI and machine learning could automate processes and boost operating platform efficiency. Another point of exploration: the use of digitization to boost transparency and obtain data.
"We're literally lifting up the knitting across the entire value chain to better understand the ways we can improve the entire life cycle experience for our customers and for our employees along the way," Robinson said.
Read next: American Advisors Group's new loan application portal goes live
In September, AAG announced that it had launched its new "My AAG Loan" online portal to simplify the loan application process for senior borrowers, as part of its ongoing modernization of consumer-facing infrastructure.
The platform includes features such as an automated loan status update, notifications when documents are needed, the ability to view documents needed to clear a loan and the ability to load documentation electronically.
Robinson describes the new platform as a catalyst for the broader effort to streamline customer engagement and transparency that's now underway. What's more, the company is exploring "a number of software and digital capabilities" to add as part of its broader customer service revamp.
"The reverse mortgage industry hasn't made technology leaps as far as other industries including mortgage," Robinson said, although he added that a number of tools had been introduced to meet evolving needs.
Robinson predicted that AAG will have some "significant improvements" in its technology by the middle of 2023.
"But that's just the beginning as we move into further digitation in the business [and] in the industry," Robinson added. "That is to me a lifetime engagement."