Homeowners 62 and older see their housing wealth spike by $24 billion in Q3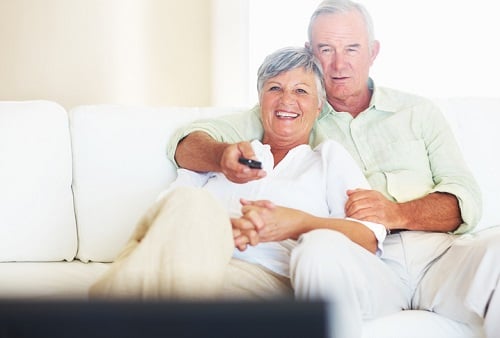 Senior housing wealth hit a record $7.19 trillion in the third quarter, according to a report by the National Reverse Mortgage Lenders Association (NRMLA).
Homeowners 62 and older saw their housing wealth grow by 0.3%, or $24 billion, quarter over quarter, according to the NRMLA/RiskSPan Reverse Mortgage Market Index (RMMI). The RMMI rose to 259.19 in Q3, its highest level since it was first published in 2000.
The increase was driven mainly by an estimated increase in senior home values of 0.5%. That equated to an increase of $40.7 billion in the value of all senior homes combined. The increase was somewhat offset by an increase of 1%, or $16.5 billion, in senior-held mortgage debt, according to the NRMLA.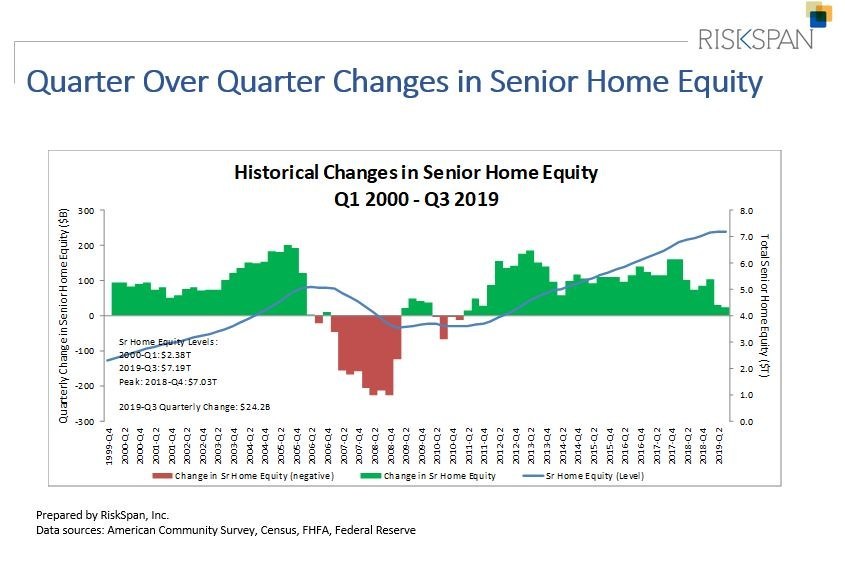 "Research suggests that as we age, Americans will spend more of our hard-earned retirement assets on healthcare, such as insurance, prescription drugs, in-home care and other services that help us remain independent," said Steve Irwin, NRMLA president. "A retirement plan that includes the responsible use of home equity may be the best option that can help ensure healthcare spending doesn't become a financial burden for many retired couples."
To date, more than 1.12 million households have utilized FHA-insured reverse mortgages, according to the NRMLA.