Reverse mortgages are all the rage the Great White North; could they become the loan product of choice for originators and homeowners in the United States, too?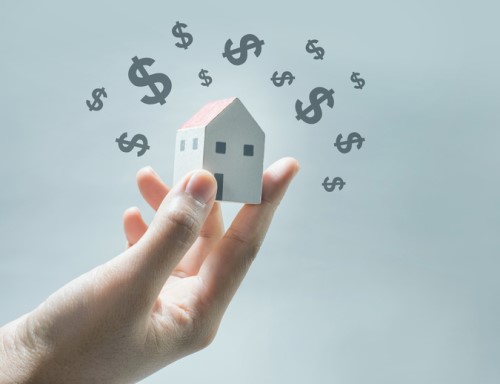 O, Canada. It's the land of ketchup chips, socialized health care, the 2019 NBA champions, and . . . reverse mortgages.
Outstanding balances on reverse mortgages in Canada have more than doubled in less than four years to C$3.12 billion ($2.37 billion), excluding foreign currency amounts, according to June data from the Office of the Superintendent of Financial Institutions (OSFI), Canada's banking regulator. Although they represent less than 1% of the C$1.2 trillion of residential mortgages issued by chartered banks, they're growing at a much faster pace. Reverse mortgages rose 22% in June from the same month a year earlier, versus 4.8% for the total market.
"We've only been in this market for 18 months, but applications are jumping," and have tripled over the past year, Andrew Moor, CEO at Equitable Group Inc., told Bloomberg. The company, which operates Equitable Bank, sees the reverse mortgage sector expanding by about 25% a year. "Canadians are getting older and there is an opportunity there."
More seniors in both the US and Canada are entering retirement with debt, and high rents and/or inventory shortages for smaller living spaces are making it difficult for seniors to downsize. Reverse mortgages offer a new source of income as well as the ability to stay in place. This is attractive to a lot of seniors, especially as their home values have skyrocketed. According to a 2017 study by the Urban Institute, "Seniors' Access to Home Equity", households possess an aggregate home equity of over $11 trillion—and 40% of that equity, $4.4 trillion, is held by homeowners ages 65 and older.
Most of the big banks in Canada, however, don't offer a reverse mortgage product. In fact, only two lenders do reverse mortgages: Equitable Bank and HomeEquity Bank, the latter of which has been in the space for three decades and has C$3.11 billion on its books. Equitable has been in the reverse space for less than two years and has C$10.1 million. Shares in Equitable Group have risen to a record of 75% this year.
In the US, reverse mortgages have typically been a niche market. Although there are a number of new opportunities when it comes to reverse mortgage lenders and specialized products, data shows that the number of Home Equity Conversion Mortgages (HECMs) has actually gone down over the last two years. HECMs are reverse mortgage products that are federally insured by the Federal Housing Authority (FHA), and they currently account for nearly all reverse mortgages made in the US. There were 55,332 HECMs issued in 2017 and 28,854 HECMs issued in 2019, according to data from the Department of Housing and Urban Development.
Executives at both Canadian reverse mortgage lenders say that they are focusing on educating people about reverse mortgages to avoid mistakes that were made in the US during the housing crisis, including aggressive sales tactics.
While delinquency rates on regular mortgages are still low for seniors, they were the highest among all age groups in the first quarter, at 0.36%, according to data from the FHA. The 65+ demographic took over as the most delinquent group at the end of 2015. For non-mortgage debt, delinquency rates in the 65+ category have seen the biggest increases over the past several quarters, Equifax data show.
Reverse mortgages, however, aren't included in typical delinquency rate measures—borrowers can't be late on payments because there are no payments. Unlike a traditional home equity loan or second mortgage, a reverse mortgage does not have to be repaid until the borrower no longer occupies the home as their primary residence. Principal and compound interest for reverse mortgages don't have to be repaid until one of two things happens: the home is sold or the homeowner dies. In order to keep the loan in good standing, homeowners need to pay property tax and insurance and maintain the home in good repair. If these conditions are not met, then borrowers cannot be in default. Default rates for reverse mortgages have remained stable in Canada, even with the strong growth in volumes, according to Atul Chandra, CFO at HomeEquity Bank.
In Canada, homeowners who are 55 or older can borrower as much as 55% of the value of their home, while in the US, eligibility begins at 62 years of age and the amount varies based on various factors such as the age of the youngest borrower. There are also different products: one that will pay off an existing mortgage and give the borrower extra cash; one that distributes monthly payments; and another that give a lump sum.
There are some alternatives to the HECM, such as a proprietary reverse mortgage, which is not backed by the federal government. There are also single-purpose reverse mortgages, which, as the name implies, can only be used for one purpose, whether that's paying for home repairs, property taxes, or increasing the energy efficiency of the home.