Exuberant executive eager to ramp up following firm's "best ever" figures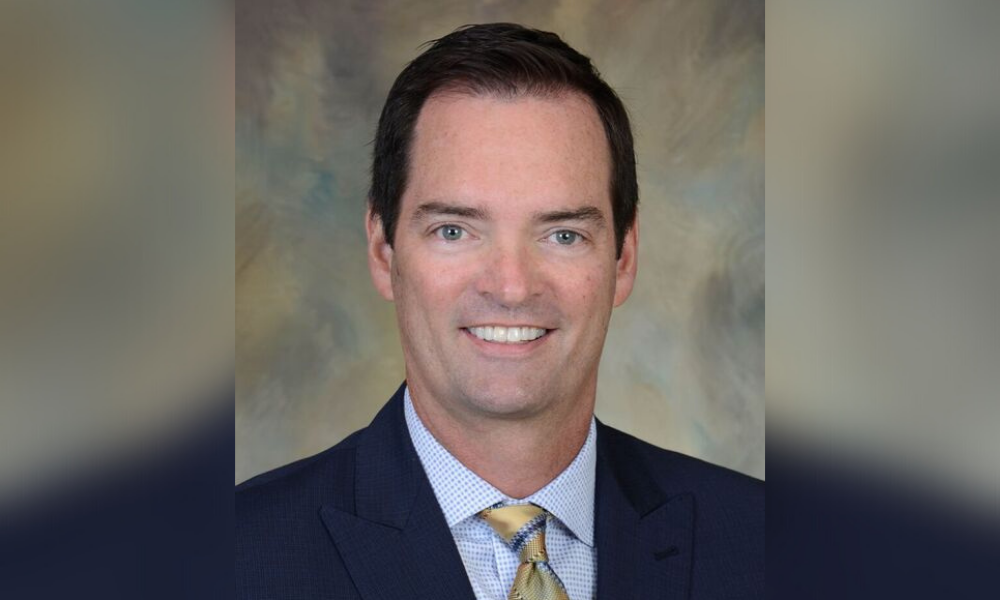 In the wake of Angel Oak's best ever figures, an effusive Tom Hutchens (pictured), the executive vice president of production, has told MPA that the company "was just getting started" and would post "the biggest month in history" for August.
Angel Oak Mortgage Solutions and Angel Oak Home Loans celebrated a milestone last month after announcing that they had funded more than $10 billion in non-qualified mortgages since their founding, a sum Hutchens reckoned was likely an industry record.
Angel Oak also surpassed June and July 2019 volume levels by 38% collectively, returning to pre-pandemic-level monthly volumes, the company added in a statement.
Read more: Non-QM lender Angel Oak Mortgage Solutions on a mission
Comparing the company's trajectory to a hockey stick's sharply angled upward curve, Hutchens said: "The amount of momentum and interest in non-QM is at an all-time high, but it's not peaking - it's just getting started."
He said he was "pretty confident" Angel Oak's volume was the largest in the industry. "We did see one competitor come out that they had done about $300 million in a quarter, and we're doing well in excess of that in a month," he said.
He attributed Angel Oak's success to the 'bounce back' from the pandemic and the company's ability to attract new borrowers in the wake of the decision by the federally backed Fannie Mae and Freddie Mac agencies to limit loan approvals.
He said: "The pandemic put growth on hold for six or eight months. By the end of 2019, a lot of originators had closed non-QM, but they were a big part of people's plans and their business plans going forward.
"The biggest impact was that those plans didn't go away, they just got delayed. And then, the agencies started tightening their lending box by limiting investment properties and second home transactions, so there's going to be more borrowers falling outside the agency box." He hinted the two agencies could be implementing even greater lending restrictions in the near future. These restrictions would enable Angel Oak to gain an even greater share of the market for its non-QM loans.
Read more: Angel Oak Mortgage files for IPO
Business could come from the expected rise in the number of self-employed workers, a section of the workforce that traditionally has more difficulty obtaining credit from government-sponsored enterprises.
According to data from the US Bureau of Statistics, there are about 16 million self-employed people in the country, up by one million since 2015, when they represented 10.1% of all the country's workers.
More recent research from Gallup shows that 44 million workers, representing 28.2% of the workforce, had at some point been self-employed during 2019.
In July alone, 6,144 people registered as self-employed incorporated, meaning they were employees of their own business, according to Federal Reserve Economic Data (FRED).
Hutchens said: "It's very apparent that the number of self-employed borrowers is going to continue to rise, maybe at a faster pace.
"Non-QM is the solution for self-employed borrowers; and those self-employed borrowers that have made it through the pandemic are probably in a really nice position now as the economy continues to reopen."
He said previous concerns surrounding non-QM loans had vanished, as the product had overcome stress tests, a global pandemic and an economic shutdown.
He said: "Now that we've gotten through the pandemic, the performance of the non-QM loans has stood the test of time and everything else that occurred in 2020. If anyone had a hesitation, due to their concern about the quality of the loans, those concerns are gone.
"We would put our non-QM originations up against anybody's, including the agencies."