Top brass fired the ranks via video, taking no questions from stunned workers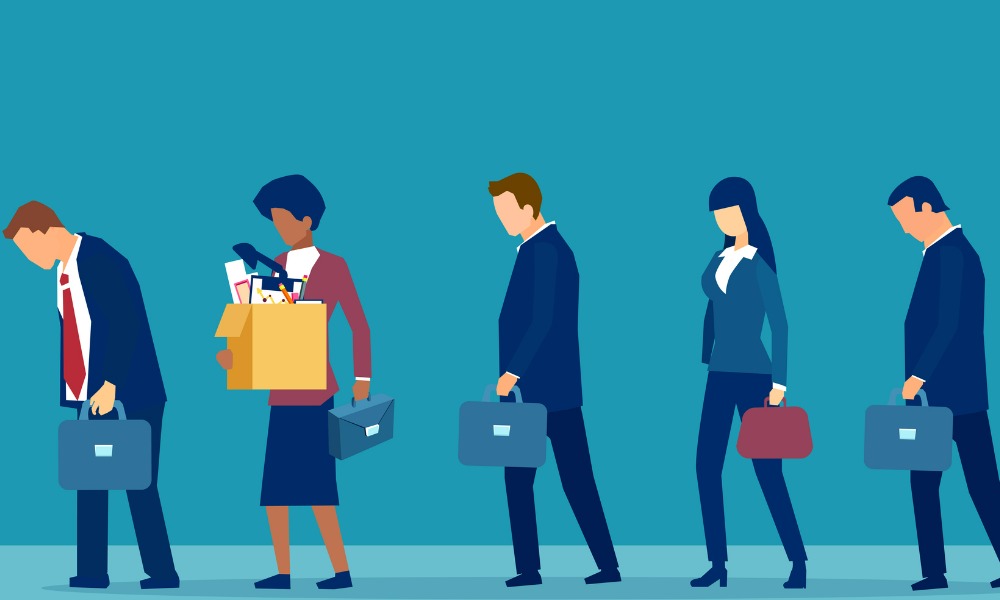 In an increasingly common barometer underscoring the state of the mortgage industry, Sprout Mortgage has laid off a sizable portion of its workforce after abruptly closing its doors this week – leaving some 600 workers unemployed.
Mortgage Professional America reached out to Bev Thorne, chief marketing officer at Sprout Mortgage for comment about the company's shutdown. Some four hours after a request for comment was made and after business hours – came a reply: "You should reach to Mike Strauss or Shea Pallante or Christopher Wright or Rebecca Yoselowitz," Thorne wrote, without providing telephone numbers or email addresses for the company executives – CEO Strauss, president Pallante, executive VP and chief financial officer Wright and director of human resources Yoselowitz.
MPA spoke to one affected worker who expressed similar frustration over the lack of transparency internally. He said employees were asked to join a company meeting early afternoon on Wednesday. The meeting was supposed to take place in the morning but was abruptly postponed until 1:30pm, the fired employee, who requested anonymity, said.
"I'm angry about it," the employee told MPA the day after his firing on Thursday. "I still am. It was terrible. They've not been very good about corporate communications since I started," he added, noting that the company quietly conducted two previous rounds of layoffs – albeit involving fewer employees – in the last couple of months, including one mass firing in June. "They started laying off people a couple of months ago, and a couple of people from my team were laid off last month who had been around longer than me."
Yet the firings this week came as a surprise given assurances made by company executives after last month's round of layoffs, he noted: "They told everyone else there that there were no plans for future layoffs," he said. Top brass spoke to remaining workers detailing the volatile state of the industry "…but they were saying they were in a good position to withstand future shocks and didn't expect more layoffs in the near future," the former employee said. "That was a month ago. I feel if they had been more transparent with us and told us there's actually a significant possibility that more people could lose their jobs or the company might be in trouble, that would've been more transparent – let us know so we could search for something else or stay if we were comfortable with the risk. But they didn't do that."
Read more: Non-QM focus a winning strategy for lender
Instead, according to the former employee, the company took a decidedly different tack: "Instead, yesterday morning they just decided to announce a 'company update' – that was the name of the meeting. So we show up – it didn't even go live at the right time, it was kind of a mess, and they said we're actually going to do it at 1:30pm. Pallante comes on and he says 'yeah, Sprout is closing its doors and everyone's terminated effective immediately.' There were only 300 people on the call but there were over 600 employees there and they said everyone was terminated effective immediately. And then they just left the phone call! They didn't take any questions. So everyone is left on the chat asking 'what's going on?' Everyone's confused asking 'are we getting paid tomorrow?' Payday is literally today, and they dumped us yesterday. I looked at my bank account this morning, no pay.
"This is insane. So they basically just used us for over two weeks and told us nothing was going to happen and then they're not going to pay us. It's probably illegal, definitely unethical, and a terrible situation for all the employees."
The fired employee is unsure how his former co-workers will cope with their sudden job loss. For his part, he's decided to leave the industry as a result of his experience at Sprout Mortgage: "I don't think I'll be looking for something else in this industry for the moment. With the market the way it is, it doesn't look like it's going to go anywhere good. So, I'll definitely be looking at other industries personally."
While company officials were unreachable by the time the marketing director responded to MPA's query, several took to LinkedIn in effectively confirming the layoffs:
"Sprout closed abruptly hours before payroll," chief information officer Henry Santos wrote on the platform. "Teammates were given no coaching or guidance on benefits, unemployment matriculation, employment assistance. When you lead and mentor teammates, it doesn't stop at the elevator. We take care of our own people under any circumstances and that doesn't stop with this job or even the next. To all my network of business executives, I would tell you that we assembled a monster team of talent in IT in the past 12-24 months. In addition, I have had the chance to work with some of the finest delivery operations managers."

Dan Leanna senior vice president retail sales, at Sprout Mortgage wrote: "The Sprout Mortgage family received some unfortunate news today , as we'll be closing our doors effective immediately. It was an emotional day, as I've worked with some of the best teammates and best people over the past six yeas and I thank each of you for rolling up your sleeves and grinding until the very end. Sprout family, especially our direct to consumer squad, you guys and gals kicked a$$ and I'm very fortunate to have to have gone to battle with you! I appreciated and enjoyed every moment!"

"Sprout Mortgage closed doors today very abruptly," wrote Glenn Toher, branch/production manager at the shuttered firm. "I was fortunate to 'lead' and 'work with' some great people. Our division constantly exceeded goals. I am proud of the people I worked alongside and would love to help anyone with any possible connections, introductions, employment placement, etc. Today was a big shock to us all."

Brandon Linn, VP of brand marketing for Sprout, wrote: "Sad news to share today as we were told that Sprout Mortgage is closing its doors, effective immediately." He continued his post as de facto advertisement of his skills: "For the first time in a while, I'm a free agent. If you've ever worked with me, I hope you know and have seen that I'm a Swiss Army knife – I write copy, strategize and launch campaigns, design, shoot and edit video, do voiceovers, lead and create social media. Animate, manage influencer marketing, build and launch corporate as well as employer brand and recruitment marketing, protect reputation, and more!"
All seemed well as recently as April, when Pallante spoke to MPA in discussing the supposed success of its non-QM line of business. "Sprout Mortgage is focused on mainstreaming non-QM mortgage in the US," Pallante said with palpable enthusiasm during a telephone interview while touting the company's Broker AdvantEDGE product. "Sprout is guiding brokers through the non-QM process using high-touch service and high-tech tools to make the process easy, efficient and productive to help brokers build their business," he added. "For example, our BROKER AdvantEDGE program helps brokers grow their book of business through innovative tools that improve the mortgage origination process from start to finish."
He touted the BROKER AdvantEDGE product as something of a centerpiece in improving the mortgage workflow before offering a summer sneak peek as to future developments that turned out in marked contrast to this week's developments: "We are investing heavily to continually enhance the customer experience for mortgage professionals," Pallante said at the time. "Look for a transformative announcement from Sprout for the wholesale broker community to change every step of the non-QM process, from application to closing."
Read next: Fired workers sue First Guaranty Mortgage over lack of notice
News of Sprout Mortgage's demise comes days after Dallas-based First Guaranty Mortgage Co. underwent a similar implosion, laying off some 400 workers last week after abruptly shutting its doors and subsequently filing for Chapter 11 bankruptcy. A growing number of former employees have since filed lawsuits complaining about the company's lack of a required advance notice to the layoffs as required under WARN Act provisions. The company also is facing a separate lawsuit from three former female employees who allege the company retaliated against them after their airing of workplace concerns.