It wants to make non-QM part of the mainstream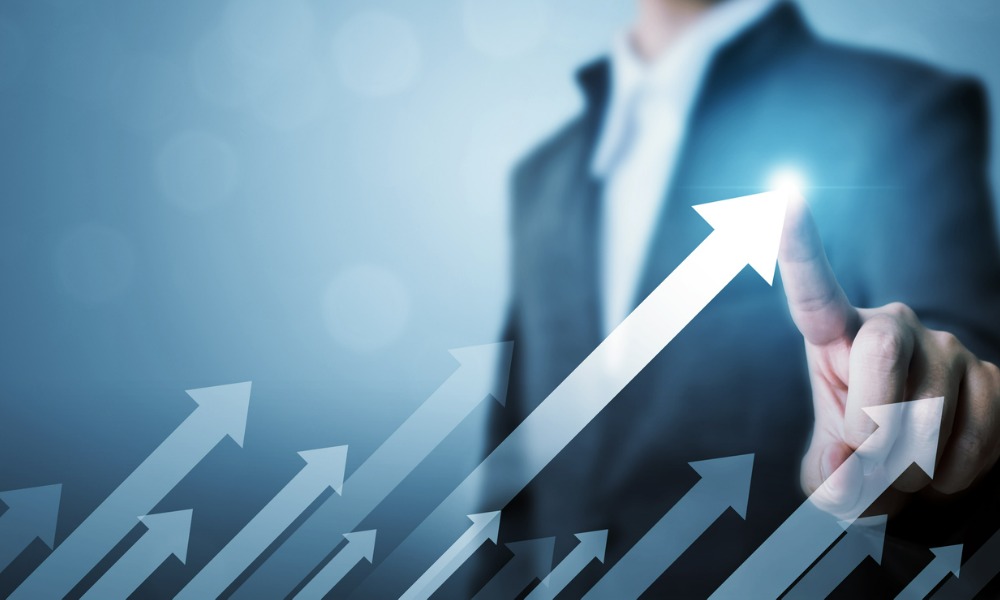 Amid a changing mortgage landscape – marked by rising rates, shrinking housing inventory, inflation, supply chain issues and other factors – that has many industry players scrambling for new lines of business, a long-established non-QM focus at Sprout Mortgage is paying dividends.
"Sprout Mortgage is focused on mainstreaming non-QM mortgage in the US," company president Shea Pallante told Mortgage Professional America in a recent telephone interview.
It all starts with arming brokers with the necessary tools of the trade, Pallante said. The company's own Broker AdvantEDGE looms large in this mission, he noted.
"Sprout is guiding brokers through the non-QM process using high-touch service and high-tech tools to make the process easy, efficient and productive to help brokers build their business," Pallante said. "For example, our Broker AdvantEDGE program helps brokers grow their book of business through innovative tools that improve the mortgage origination process from start to finish."
Read more: Sprout Mortgage launches jumbo loan designed for premium homes
The mission is to help a wider array of consumers achieve the American Dream of homeownership, he said. "And we will continue to focus on helping brokers and consumers whose needs are not being met by standard GSE mortgages. Self-employed borrowers, gig economy workers, new business owners, borrowers needing jumbo loans, and new entrants and veterans in the residential real estate investment market – Sprout provides quality mortgage solutions to these and many other residential home buyers."
The non-QM emphasis comes at a time when rising rates are blamed for a slowdown in mortgage activity after a two-year boom fueled by record-setting property values. But Pallante suggested the resulting challenges are far more complex, and rising rates alone aren't the sole culprit for the current housing activity slowdown.
"Rising interest rates are only one factor in the equation that is adding up to increased demand for non-QM mortgage loan solutions for residential buyers and investors," Pallante said. "A nationwide housing shortage in the face of significant demand, surging home prices, the rise of non-traditional sources of income from the great resignation/gig economy/new business start-ups, and a growing and diverse real estate investor community – all these together are spiking demand for quality non-QM mortgage solutions and jumbo loan products."
While others resort to layoffs while pivoting to the non-QM market, Sprout's familiarity with the segment (with no pivot required) has yielded a robust workforce with room for more, according to Pallante.
Read next: Sprout Mortgage unveils 4 non-QM loan programs
"We have an appetite for strong, quality, skilled talent," he said. "There are opportunities at Sprout across many disciplines – sales, underwriting, processing, tech – for the right people who can help us serve the needs of our clients and customers."
Complementing such expansion-minded plans are a number of planned product launches: "You can expect to see Sprout bring new loan program solutions to market at a regular cadence to meet increasing customer needs in a changing mortgage market," he said. "We currently offer over 35 loan programs, and that number will update in line with market needs as they arise."
One recent launch was the Broker AdvantEDGE designed to help brokers grow their business. The program constitutes a series of operational improvements that will help brokers enhance the borrower experience and expand their business, according to a previous news release. The first phase of BROKER AdvantEDGE launched last April streamlined fee management.
Using the new fee management feature of BROKER AdvantEDGE, brokers can gain increased accuracy by controlling data input, immediately access compliance results prior to loan submission, fill out fewer forms and worksheets, and preview loan estimates before submitting loans for disclosure, the company previously detailed.
A focus on the technology side of the business is in place concurrently: "We are investing heavily to continually enhance the customer experience for mortgage professionals," he said, citing the BROKER AdvantEDGE product as a centerpiece improving the mortgage workflow. And Pallante offered a sneak peek for this summer: "Look for a transformative announcement from Sprout for the wholesale broker community to change every step of non-QM process, from application to closing."