With non-QM on the rise, industry veteran Jon Maddux carves out a special niche for FundLoans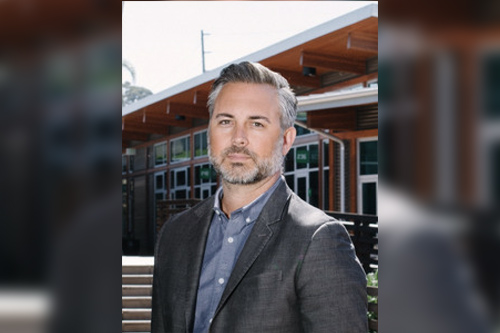 With rates rising and agency loans getting harder to come by, non-QM has been taking off in a big way. Now industry veteran Jon Maddux has launched FundLoans, a wholesale non-QM lender focusing on the jumbo market.
"I started my mortgage career about 21 years ago, and I've always been into the niche stuff," Maddux said. "I started a mortgage company in 2001 and grew it up to about 50 employees. Then the crash happened. After the crash happened, I started another company focused on foreclosures and did that for about five years."
In 2014, Maddux and his partner, Chad Ruyle, founded Drop Mortgage, a company that worked largely with underserved borrowers and provided non-QM mortgages.
"Drop Mortgage became Angel Oak's number-one broker very quickly, because we'd been helping people who'd had foreclosures and just had experience at it," Maddux said. "We realized that we were really good at this non-prime stuff, so we decided to open up our wholesale. At that time, I'd already acquired the domain name FundLoans, and I realized that would be a really good name for it."
FundLoans launched in January of 2017 and has grown exponentially since then.
"We're already doing north of $30 million a month, and we think we'll be doing $50 million by the end of the year," Maddux said.
Maddux said that the company decided to focus on jumbo non-QM from the start.
"We really wanted to focus on jumbo because non-QM is tough in general," he said. "A $200,000 loan is just as hard as a $2 million loan. As an originator myself, knowing what kind of a pain non-QM can be for both the borrower and the loan officer, I really wanted to make sure that the experience would be fantastic for both borrowers and originators. So we said, 'Let's pick a niche where we can do really well and give our customers a great experience.'"
FundLoans also fills a need in the market, Maddux said.
"We picked this niche because jumbo loans are hard to do," he said. "They have a really tight credit box, and working with high-income borrowers has a lot of complexity. Most of them are self-employed, so it's not like there's just a W-2 you can look at. Our underwriters are highly trained for that. There are already the Angel Oaks and the Citadels of the world that are doing a great job – but there hasn't been a jumbo-focused non-QM lender until we came along."