As the non-QM market returns, lenders are revving their engines to serve more borrowers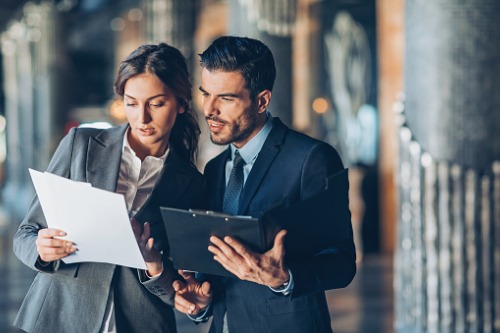 All signs are pointing up in non-QM. Rates are competitive and continue to decline, and the lenders who have re-entered the market have been seeing more business than anticipated. Arc Homes reintroduced a growing list of proprietary non-QM products in mid-July and have since updated their offerings at the start of this month.
"The future is bright for non-QM. We are seeing a lot of pent up demand in the market and production continues to climb," said Louise Woods, regional vice president at Arc Home. "Spurring all of this on are the drastic declines in rates compared to years past."
At Arc Home, bank statement loans have really taken off, especially with self-employed borrowers looking for financing for up to $3 million. One of the main drivers behind this trend is the number of borrowers who couldn't qualify for prime lending. Through the bank statement loans, borrowers can use alternative documentation to either purchase a house or refinance an existing loan. While cash-out refinancing hasn't been as popular, Woods is expecting an uptick in the coming months.
"As restrictions begin to loosen around cash-out deals, it will present new opportunity for borrowers to reinvest in their businesses or purchase investment properties. At the same time, the thawing of the non-QM market will help the economy return to a more normalized state," she said.
As economic recovery continues, Woods added that secondary markets are returning as well, with more investors bringing securitizations to market and pre-COVID pricing coming back. More non-QM lenders are re-entering the space, and investor appetite for alternative loans are increasing, pushing rates to continue on its gentle decline over the next couple months. These conditions have allowed Arc to expand some of their products, including Agency Plus, their jumbo loan offering.
In general, jumbo loans are more difficult to qualify for, and on top of that, COVID-19 has lenders scrutinizing borrowers much more closely. Mortgage credit availability fell to its lowest level since 2014, according to Mortgage Bankers' Association (MBA), with jumbo credit availability down around 59% since pre-pandemic months.
Arc Home's Agency Plus product is unique because it offers a larger amount of cash in hand and LTVs of up to 85%, with more relaxed criteria compared to prime jumbo loans that usually need specific debt to income and reserve requirements.
"With higher LTVs, mortgage insurance is already included in that rate, so borrowers don't have to factor in any extra payments. The simplicity of having everything, including escrow, wrapped into their monthly payment makes life easier for the borrowers," added Woods.
Agency Plus is also a great option for first time home buyers, especially if they can put down a sizable down payment. Arc Home continues to monitor the market, pivoting and expanding as needed. The lender's agile structure allows the teams to readjust to the landscape, as opposed to having to rebuild. During the pandemic, Arc Home shifted their focus to agency loans, moving borrowers over to the prime-lending side of their business for underwriting and account management. Now that the agency rush is subsiding, Woods says they are excited to redeploy those assets and resources back into the non-QM space.