Arc Home is bringing back some of their most innovative, proprietary non-QM products after a pause caused by the COVID-19 pandemic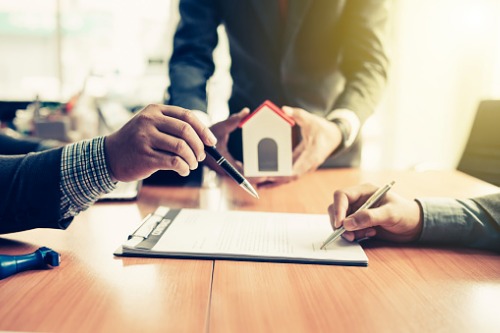 Arc Home is relaunching a sleek menu of non-QM products.
"It's the right time," said Will Fisher, division vice president at Arc Home. "We're happy to see some success from other lenders who reentered the space, and we're very excited to bring an even more robust product to market."
Among their non-QM offerings is the Alternative Income Program, which might be of particular interest for borrowers who are self-employed. The product allows the option to provide either 12- or 24-months' worth of bank statements, which could be beneficial for anyone who may have seen declines in income over the last three to four months due to the COVID-19 pandemic.
"When we're evaluating a self-employed borrower for example, some may have been unaffected, some may be thriving and others may have reserves and a solid business, but due to factors out of their control, they had to pause," said Fisher. "This doesn't mean that they're going to close down or they're in major financial distress, it just means a logical, pragmatic approach needs to be used to evaluate their income, which includes a plan to return to pre-COVID revenue levels."
Fisher added that underwriters intend to be thorough and detailed when looking at bank statements, and additional information like a business narrative will be required in order to ensure the business is on track and well-funded to continue. This will offer cash-out and purchase loans up to $3 million.
In addition, Arc Home is bringing back some of their most innovative, proprietary programs that were once available pre-pandemic. While some competitor's products are just a shell of what they were before the COVID-19 pandemic, Fisher says Arc Homes has done their best to stay as close to their original product offerings as possible.
One of these offerings is their Asset Utilization program which borrowers use seasoned assets to prove an ability to repay. The other very popular offering is the debt service coverage ratio (DSCR) product for investment properties, which offers up to $2.5 million up to 75 LTV.
Fisher says the team at Arc Home have been strategic with their timing when it comes to bringing back their non-QM offerings, and they plan to move forward thoughtfully.
"We will be scrutinizing more attributes that contribute to a borrower's ability to repay. We know many borrowers were responsible during the last four months, making their payments and those who were in most cases should qualify with our new guidelines."
Arc Home originally launched their non-QM products in September last year and Fisher says it was an incredible run until the COVID-19 pandemic ground everything to a halt. The multi-channel lender was able to pivot seamlessly to their agency and wholesale business quickly, but they look forward to bringing back some more of the excitement they witnessed around the non-QM offerings again, especially with brokers who are looking to help their clients with non-traditional needs.
In the meantime, Fisher says the team has been growing leaps and bounds and their volume has seen astronomical growth.
"Since we continued to hire through April, May and June, we are in a great position to deliver a high level of service."
As guidelines remain rigid for traditional lending products and more borrowers search for alternatives for access to capital, Fisher says these products are going to be increasingly important as we emerge out of the pandemic.
"The traditional way of evaluating borrowers and their income doesn't always fit. Many borrowers, especially those who are self-employed, require a specialized underwrite, that appropriately assess risk for their type of business. That's what non-QM at Arc Home does."