How non-QM products offer consistency and flexibility in uncertain times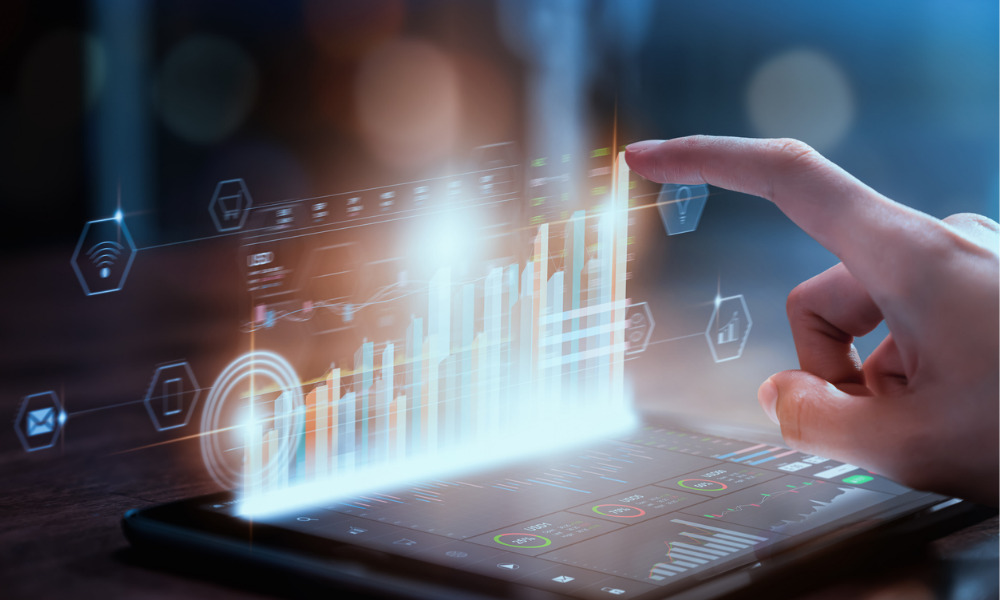 With mortgage rates bouncing up and down, it's important for mortgage originators to have a product in their toolbag that offers consistency and flexibility. That's where non-QM loan products come in.
"There's a lot of rate movement in the agency products," said Will Fisher, executive vice president, non-conforming, at LoanStream Mortgage. "With non-QM, we're consistently expanding product. And the fact that it's not as rate-sensitive as prime lending provides mortgage brokers more flexibility with borrowers. It's something brokers can set their clocks by."
In a volatile-rate environment, non-QM lenders and their products are becoming more attractive to brokers, Fisher said.
"Volumes are up – not just for us, but it seems like all non-QM lenders," he said. "It's all about consistency. The prime rush that was here all through the latter half of the pandemic has waned. Prime rates are volatile and brokers are finding a lot of consistency is through non-QM."
Prime rates can move several times a day, and lately with many external variables appearing to potentially influence rates, consumers are given pause by these quick changes. On one day a borrower with a loan at a particular rate could receive $2,000 in credit and another $2,000 in buy-down fees for the same rate and loan. By contrast, non-QM programs and rates provide a haven from that volatility since rates adjust typically one, perhaps two times a month.
"Non-QM products back in full force, brokers and borrowers have the opportunity to refinance or purchase, utilizing their capital and assets in very productive ways," Fisher said.
Non-QM is not only alternative-income bank-statement loans, but it can also mean a variety of asset-backed loan option that flex to the borrower's needs. Full-doc to 1099 programs, investor DSCR programs and foreign national loans, the programs have grown to not only meet the demands of the market, they are replacing the lost refinance volume by allowing previously inaccessible borrowers to now access home and investor financing in a responsible manner.
Fisher said that more and more originators are adding non-QM products to their toolbox.
"It's much more robust than it was in 2016 or '17, or even 2018," he said. "The adoption has increased and the general understanding of non-QM products. For example – who you market it to and who qualifies for it. That mystique has gone away, and we are experiencing a greater acceptance of non-QM. More brokers are seeing it as a necessary tool in their offering."
"We continue to innovate and lead the non-QM space with our full suite of NanQ proprietary programs. The market continues to be a positive force for non-QM programs, and our broker partners find they not only assist in serving clients they previously had to turn away… they find it is not as complicated as they thought," said Serene Vernon, President of LoanStream Mortgage.
Additionally, correspondent (delegated and non-delegated) options are more available than ever for the higher volume mortgage broker. Lenders have expanded their capacities to assist with the delivery of non-QM products and it is a great time to move your business to the next level by working with a non-QM correspondent lender.
For originators who still haven't dipped a toe into non-QM, Fisher has one message: Dive in now.
"Second chances don't come around often," he said. "If you missed it the first time, before COVID, you need to get into non-QM now. The originators who embrace it, understand it, begin marketing it are the ones who are going to be thriving over the course of 2022."
Fisher said the non-QM renaissance has been a boon for LoanStream and 2022 has a very positive outlook.
"Going into 2022, we have a full product menu – with expansion happening now," he said. "We're excited to be introducing non-QM to our 'Lounge' – our online TPO broker/seller portal. We're happy to continue offering our agency products as well – including our MaxOne loan, a down-payment assistance, 100% LTV FHA loan."
LoanStream is continuing to grow, Fisher said. "Operations and sales-wise, we're still on the march. We have open positions all across the country for account executives," he said. "If there are retail branches that are interested in becoming part of the LoanStream family, we're having discussions regularly. We also have operations centers here in Irvine, California, and Dallas, Texas, with positions to fill."
LoanStream offers an array of non-QM options, including:
Bank statement/alt doc
Asset depreciation
ITIN
Foreign national
DSCR
Full doc
1099 only
VOE only
Visit www.LoanStreamWholesale.com for more information and our loan programs. Call 800.760.1833 to speak with an Account Executive.