Company is living up to its name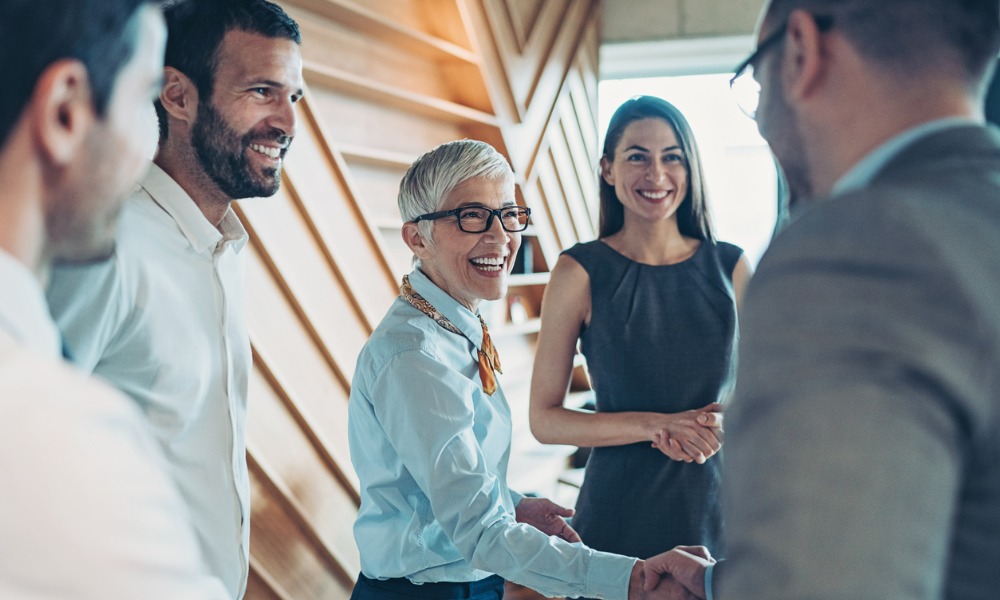 California-based LoanStream Wholesale is living up to its name, offering a steady stream of non-QM purchase specials capitalizing on the burgeoning non-QM market. From discounts of up to 50 basis points on purchase loans to securing a fixed term for the price of an adjustable-rate mortgage, the lender has a mix of products to fill a variety of needs.
LoanStream's popular purchase specials have a finite lifespan. These four specials are only available until May 31, executive vice president of non-QM & jumbo lending Will Fisher told Mortgage Professional America.
The specials are driven by support for its mortgage broker partners to get their loans funded for clients and real estate partners. Inflation, rising rates, and the end of the refinancing boom amid historically high property values has given rise to the non-QM segment with its centerpiece home loans that are not required to meet the agency-standard documentation requirements of conventional loans.
Non-QM loans yields a win-win, benefiting both mortgage brokers and clients amid a shifting landscape, Fisher said. "Right now, we're running four purchase specials. We can hit the mark here where other lenders can't – with our interest-only and fixed term programs versus ARMs to provide a very sellable option for mortgage brokers to their clients where non-QM is an option."
"We are excited about being able to offer these non-QM specials to our clients knowing they will provide an opportunity to widen their footprint of qualifying borrowers," Serene Vernon, president of LoanStream Mortgage added.
The specials run currently through May 31, 2022. Visit LoanStreamWhoelsale.com for details or speak with one of LoanStream's knowledgeable Account Executives for more information:
The first special offers a 5.99% interest rate meeting the following requirements: full-doc, purchase; owner-occupied, under 80% LTV, and the loan amount is less than$3 million. Credit score must be 720 credit score or better. Loans that meet these criteria will receive the 5.99 interest rate. Certain restrictions may apply, see the site for details.

Bank Statement Rate Saver: Submit a non-QM bank statement loan, lock it by May 31 with an appraisal, and receive a free, 30-year fixed, interest-only option. The LLPA (loan-level pricing adjustment) for interest only is not applied to the price. "Our Interest Only program is a way to decrease the payment, and increase cash flow if it's an investment property, or just ease the burden of any property payment."

Up to 50 BPS price improvement on non-QM purchase loans. LoanStream also is luring clients with credits by slashing up to 50 basis points off price for non-QM purchase loans. Clients availing themselves of this one can mix and match with other specials except the first special mentioned (5.99 rate). DSCR [debt service coverage ratio] purchase loans, get 25 BPS (.250) off price, Fisher explained. "If you have a non-DSCR, non-QM purchase program, then we're giving you 50 basis points off, as long as the loan amount is less than $2 million." This option is especially advantageous to brokers trying to get a leg up on the competition, Fisher noted: "In many cases our modeling shows this should assist brokers to close more loans. We are offering this to help brokers with their transition to selling non-QM"

"Finally, we have adjusted our fixed pricing to be the same as our ARMs," Fisher said." "Our 30-year fixed is priced the same as our 5/6 ARM (which is no cost), And if you want a 40-year fixed – which we are one of the few lenders offering a true 40-year amortization, it can be the same price as a 40-year ARM loan.
It is worth reminding, to take advantage of these specials, loans must be locked in by May 31, 2022, restrictions may apply. More information on these specials can be found at the LoanStream Wholesale Lending website or by speaking to one of LoanStream's experienced account executives.