Angel Oak whitepaper highlights major differences between subprime and the company's star product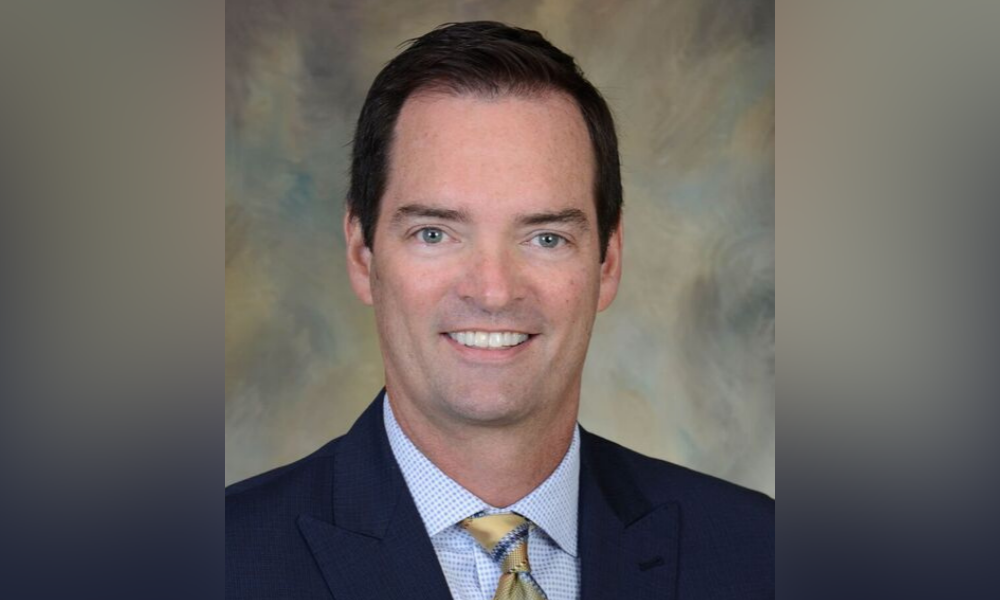 Few US mortgage companies appear to be as confident about their knowledge and experience of non-QM loans as Angel Oak.
"It's really all we do," said Tom Hutchens (pictured), executive vice president of production at Angel Oak Mortgage Solutions.
"It takes a level of expertise to underwrite and originate non-QM loans, and at Angel Oak, we've been doing this since 2013. We don't do non-QM on the side - we focus on it day in and day out."
Angel Oak has a proven track record that justifies that confidence, surpassing $1.1 billion in non-QM originations in Q3. In July, the company reached a milestone when it hit $10 billion in total non-QM funding since its founding in 2013.
Yet, there are many in the non-QM space who, like Hutchens, feel a lot more needs to be done.
Read more: "All the momentum seems to be building in non-QM" says Angel Oak EVP
Angel Oak's new whitepaper, entitled 'Fact vs Fiction', is a concise and clear-to-read downloadable asset that debunks all the myths surrounding non-QM loans, an often misunderstood product, even among mortgage professionals.
The document, part of the company's ongoing education mission, deftly picks apart many misconceptions, primarily that non-QM is somehow the alter-ego of subprime.
Keen to dispel that notion, Hutchens said: "A lot of originators were around in the early 2000s when the financial crisis occurred, and they still remember subprime loans, so there's still a certain amount of education that we have to do even today, that says 'OK, this is non-QM, and it's not subprime as you remember it'."
There is little doubt non-QM is experiencing a resurgence following last year's downturn, caused by a combination of pandemic-led liquidity issues and the huge rise in refinance loan volume (a low hanging fruit that proved too irresistible for brokers).
But that's all changed. And how. This year, non-QM lending is expected to reach $25 billion, according to market analyst S&P Global, easily smashing the previous record set in 2019, when it peaked at $22 billion.
But Hutchens believes the market's potential is far greater: "We see this growing to a $200 billion to $300 billion annual mark."
Read more: We're just getting started - Tom Hutchens, Angel Oak
As the non-QM space grows, Angel Oak is spearheading an ongoing campaign to ensure originators have all the tools they need to understand the product fully.
"Very few subprime loans back in the mid-2000s had a FICO score over 600, but today's non-QM average FICO at Angel Oak is over 720."
Hutchens said some in the industry were still under the impression that non-QM is unregulated, and that there is no requirement to provide documentary proof of the borrower's ability to repay (ATR).
"The majority of loans done in the run up to the financial crisis were stated income or no income loans. There was zero documentation about a borrower's ability to repay," he pointed out.
In fact, it's a regulatory requirement that every non-QM borrower provide documentary proof of their ability to repay. "It's a huge difference and we love that, it's what makes this market sustainable," Hutchens stressed.
Another throwback from the days of subprime, is the notion that non-QM, like subprime, requires no down payment.
Hutchens explained: "That's another big myth, because not only were subprime loans stated income loans, they were generally 100% financing and there was no money down - it was the norm, not the exception.
"When the market unraveled that was one of the things that really exacerbated the problem as there was no equity in anyone's house. Borrowers were buying homes and perhaps investment properties and second or multiple homes, never bringing any payment to the closing table."
Thankfully, that is no longer the case because today non-QM borrowers are required to bring 'skin in the game', to use the mortgage vernacular.
"For a borrower, if they know they have equity in a house, there is a lot of incentive to make your mortgage payment, because if you come to the closing table with a 25% down payment, you're going to work really hard to pay your mortgage - and if you don't, your equity goes to the lender."
To find out more about common non-QM misconceptions, read the 'Fact vs Fiction' whitepaper now and see how your business can grow.