"Changing the direction of the market takes time and careful navigation"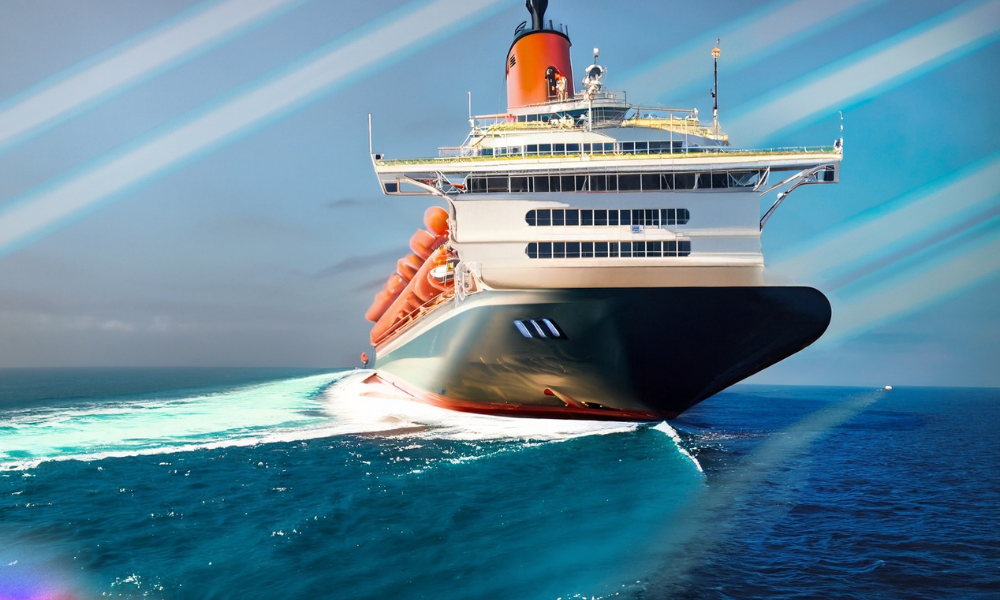 Mark Cohen entered the mortgage industry immediately after completing law school in 1985, opting not to pursue a legal career. His mother, Gloria Schulman, happened to be a trailblazing mortgage broker in Southern California, and her influence played a role in his decision.
The Cohen Financial Group CEO recalled his early days in the business as characterized by a lack of technological sophistication, relying heavily on fax machines for communication and documentation. During that time, mortgage brokering was still in its nascent stages, with only a handful of brokers operating in the area. Large financial institutions like Citibank and Smith Barney lacked the expansive platforms they have today, allowing Cohen to secure significant business from their clients.
Local banks also sought out Cohen's expertise in mortgage lending as they lacked the capability to offer such services themselves. However, the landscape has since changed, requiring Cohen and his team to adapt to the evolving environment. Despite these adjustments, his early partnership with his mother laid the foundation for his career in the mortgage industry.
"You have to have a humble approach and just be appreciative for what you get, which I am," Cohen said.
Small yet effective team
Cohen currently operates a streamlined practice with a team of 11 people, including 10 licensed brokers and himself. As the primary loan originator, Cohen manages the loan process personally. He intentionally keeps the team small, recognizing that large companies may struggle to thrive in the current business environment.
Maintaining regular contact with clients is crucial to Cohen; he believes it plays a significant role in generating leads. While referrals remain a primary source of leads for his business, Cohen acknowledges the importance of delivering exceptional service to build strong relationships with listing agents and buyers' agents. He emphasizes that every deal, regardless of its size, carries great significance, as it can either contribute to the success or pose challenges for his business.
"My approach to business is transactional and hands-on. I believe that in order to be successful, I need to personally originate loans and have direct involvement in every deal," Cohen explained. "This level of engagement allows me to build strong relationships with clients, resulting in a steady stream of referrals."
Cohen also highlighted the positive impact of operational support for website management and marketing on his business. Cohen has a team of three individuals dedicated to marketing, although they operate externally from the main office.
While Cohen admitted that he wasn't initially a big fan of social media, his perspective changed approximately two to three years ago. He now recognizes the value of digital marketing channels, favoring them over traditional print methods. One of his notable marketing efforts includes a newsletter that features updates and commentary, which has received a favorable response from his sizable client base of around 5,000 to 6,000 individuals.
"While I understand that other individuals in the industry may have large sales teams and impressive numbers, my focus is on delivering personalized service and maintaining close connections with clients," he said. "Last year, my business generated $900 million in transactions, which I consider a significant accomplishment given my location in California and the challenges posed by the market size."
Secret to building resilience
Over the past few years, the industry as a whole has faced numerous challenges. When asked about how he has navigated these difficulties, Cohen shared his strategies for overcoming them.
"The current market dynamics, particularly in the jumbo mortgage segment, are not expected to undergo significant changes," Cohen said. "This is because major US banks, including Wells Fargo and others, have already reached a saturation point in wholesale business and are more focused on reducing their mortgage operations rather than expanding them."
While agency paper lines still exist, the current interest rates have significantly reduced the number of transactions in this category. In response, Cohen has shifted his focus to non-qualified mortgage (non-QM) loans, which have a sizable market. By working with two trusted entities in this space, he has gained more control over deals, ensuring efficiency and avoiding unnecessary complications.
Read next: "Downtime? No such thing, not in lending"
"To achieve growth, I believe it will be necessary to explore alternative avenues beyond qualified mortgage conforming agencies," he shared. "One potential area of opportunity is working with insurance companies, as I have had some previous experience in this domain."
A significant portion of Cohen's clientele consists of high-profile individuals, including white-collar executives and entertainment professionals who may not fit neatly within traditional lending criteria. By catering to this niche market and being flexible in his approach, he has maintained a diverse client base and seized opportunities across various market conditions.
Cohen's emphasis on sales and refinances has also been instrumental in his success. Regardless of the loan size, he believes in taking on all deals and treating each client with equal importance. This approach has allowed him to capitalize on unexpected opportunities and build lasting relationships.
"Looking ahead, I anticipate some potential changes in the market," Cohen stated. "I believe interest rates may start to decline in the next six-nine months based on the comments from the Federal Reserve and my observations of market trends. However, the primary concern in Southern California is the limited inventory, which is currently impacting transaction volumes.
"I remain optimistic that this situation will improve, especially if interest rates decrease to around 5%, or 4.45% in the coming year. Lower rates would likely motivate more buyers and sellers to enter the market, as the reduced mortgage payments would make it an opportune time for them to make a move."
Maintaining a humble and appreciative attitude is another key factor in Cohen's approach. He values every loan, recognizing that even smaller deals can contribute to overall success and open doors to new opportunities. This mindset has helped him foster gratitude and maintain a positive outlook.
"Nevertheless, I recognize that achieving these goals will be a gradual process," he said. "Just like maneuvering a large ocean liner, changing the direction of the market takes time and careful navigation. However, I remain hopeful and committed to adapting to the evolving landscape of the real estate industry, capitalizing on new opportunities, and continuing to provide exceptional service to my clients."
Want to get more insights and tips from successful mortgage professionals? Receive exclusive interviews, breaking news, and industry events in your inbox, and always be the first to know by subscribing to our FREE daily newsletter.