Are there secret tricks to client retention? Top originators say it's simple but not easy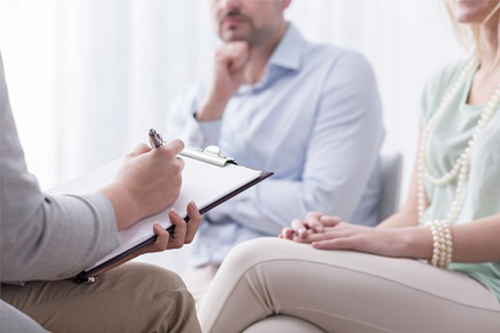 Customer relationship is important in every industry but especially in the mortgage business. It's all about working with people and helping them achieve their goals of homeownership or goals in business. The industry's top originators know how valuable a client loyalty is and they have learned ways to improve their customer service in order to increase the possibility of their past and present clients to become lifetime clients.
Add value to your community
Debbie Maggert knows the business value that being fully immersed in your community can bring. She does business in Carson City, Nevada, particularly the Lake Tahoe area, which has about 60,000 year-round residents. Maggert also serves Miden and Gardnerville, which have around 9,000 people each.
Though Lake Tahoe is known for its extravagant vacation homes, Maggert's average loan size is US$300,000. In 2019, she closed around $110 million and she generates this amount of business through a regular schedule of in-person activities and community events
"Probably my biggest thing that I do is, I'm very involved in the community," she said.
Maggert has donated time and money to community involvement and it's paid off handsomely.
Although her city's population is on the lower side, she sees this as an advantage.
"If I was in a big city, I would not have the same success that I'm enjoying by living in a small community . . . I have those small markets all around me, and it's truly the deep relationships that I've created with the realtors, the business partners, [and] customers," she said. "It's really just being very, very involved in my entire country for a lot of years."
This small-town set-up also proved to work well for Daniel McCoy, who serves his community in Greensboro, North Carolina. Aside from his mortgage business, he also started Little Brother Brewing, which he says has helped him become even more closely connected with his community.
"The same things that have made my successful mortgage business help make the brewery successful: hiring good people, building a good team, and that's what we've done."
Knowing almost everyone in his big small town has helped McCoy immensely with his mortgage business. Although he markets to builders' associations because a lot of their business originates there, his team is also engaged in their hometown. They are involved in non-profit events and are present and active in the community every day.
Treat your clients like lifetime customers
Mindy Ashdown, who runs her business in Utah, believes that traditional mortgage businesses offer something that online businesses simply do not. She said, "...these online companies, they sound great, but you don't get that customer service that you're going to get when you use us. So when you use us, we're going to hold your hand through the whole process, but not even just that, but we're here forever."
That dedication to clients is what builds long-term relationships. Ashdown's goal is not to simply close the loan but to keep in contact with borrowers while keeping them happy throughout the process. Ashdown says that she connects with her borrowers periodically so they don't feel forgotten.
Maggert suggests that there is a stronger change of retaining clients if you can get them in your office and personally interact with them. Although she is very busy, she still makes time for in-person communication. She says that almost half of her business is done face to face, with the help of her team.
Heather Bomar, whose business is based in Oklahoma said, "I've always had just kind of long game in mind, never the short game. By taking care of the families that we help, giving them an incredible experience and closing on time with a smooth process, they just continue to come back again and again," Bomar quoted Todd Duncan, saying that if you want to have clients for life, you have to actually stay in touch with them during their life. That's what Bomar attempts to do.
Bomar ensures that her team is always contacting their pre-qualified borrowers to check in on them and to cheer them on. A couple years ago, Bomar started making videos as a means to communicate with her partners and repeat clients and they've been received well. In these, she talks about topics revolving around mortgage and real estate as well as productive hacks or life tips and experiences.
Brad L'Engle meets or does a video call with 90% of his clients. After the initial meeting with a client, he does a 15-minute follow-up video call. After that video call, he rigorously follows a 13-20-week "extreme follow-up" outreach. This consists of alternating calls, emails, and texts. He also sometimes sends out notes and gifts. As for his realtors and database, he sends video messages. Each year he holds one or two client appreciation events. And to top that all off, personally calls each of his clients on their birthday. All this effort paid off when he increased his conversion by 5% in just six months.
L'Engle said, "I don't believe in internet leads, or buying leads," adding, "I refuse to pay for anything on Yelp, I just don't think that's the way it goes. I prefer to have a really solid referral from a realtor or someone who knows me. I'm more of a relationship guy, I want to get in and find out what's going on with you and everything else beyond just getting a lead. I find that's a more sustainable business model and more fulfilling, quite frankly, for all the parties involved."
Keep an impeccable track record and reputation
Rob Wishnick says he leads with trust instead of a script.
"I am adamant about [being] a local lending expert and can really hone in on the numbers that are actually going to happen. When I send out an estimate, there's no cutting corners; I'm really laying it all out there."
Truly a great way to gain the trust of your clients is by being their champion. Wishnick makes sure he always succeeds and makes his client happy, saying, "I've never bought into the model of you have to fail to move forward. Failure is not an option for me. Failure for me is not closing a loan, and that's never good. So I don't buy into that. I think you can make sure that you always have happy clients, you never burn anybody."
He added, "If you're not a good originator at the core, you're going to struggle. You have to deliver time in and time out, you have to know your way around the file and what you can do."
McCoy believes that it's important to define who your business is in the market. Being in construction lending has been challenging but they are still able to achieve success.
"A lot of people either don't do it or they don't do it well. And so, when you when you establish yourself as being able to execute from pre-qualification through construction, closing through draw process through closing on the permanent loan, builders refer you with much more comfort," he said.
McCoy is proud that his company is always prepared for different unfortunate situations and values survival more than anything.
Earn your client's recommendation
The true proof that someone enjoyed your service or product is if they actually took the time to leave a good review or recommend your business to their friends. Inversely, a bad enough experience can also trigger your customers to warn their acquaintances about you. In the mortgage industry, so much depends on word of mouth, so making a good impression is paramount to generating business.
L'Engle says past clients and client referrals contribute tremendously to the amount of business he has. He also gets almost an equal amount of business from referrals from his realtor partners. When he noticed that his realtor partners were doing less business, he looked to the leads he already had.
McCoy attributes his success not to his skills as a salesperson but through his organic growth strategy. He says that word of mouth is the best marketing tool.
"With all the selfies and whatever other people are doing now, when someone tells you, 'work with McCoy team, they know what they're doing,' we're a lot better shape for getting business," he said.
Evan Einhorn, whose business is based in Arizona, offers something special to his parst clients. Whenever they refer two people to him, he secures them mortgages from two different lenders. Ensuring that the referrals have a great experience plays a huge role in client retention. Whenever they have deals that are rejected by multiple lenders, his team doesn't give up until a lender approves it. They value having the grit to keep working on a file because it's those clients that appreciate them the most and end up being champions for their business.
Einhorn has been very intentional about his growth in this way.
"Not only do I get business partner referrals, but I get more customers that refer me and my company because we tell them what we're doing. We tell them the value add, that we're literally here shopping for your best mortgage, He said. Almost all of the business that Einhorn gets is from past client referrals, which is an impressive feat, especially because he is relatively new.