Originators are "hungry for non-QM knowledge", says expert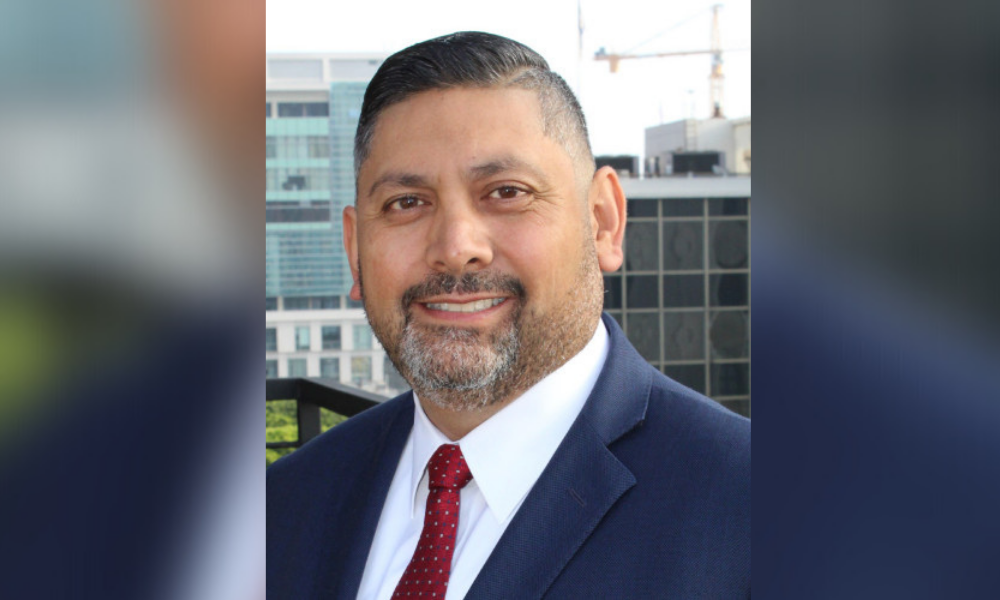 When brokers more used to processing refinance and other standard loans start lining up to ask advice on how to sell non-QM products, you know something's up.
Refinance loans have been a sort of Linus blanket for originators since the start of the COVID pandemic; a comfort zone many are loath to cast aside, and with good reason. During the first 18 months of the pandemic, almost nine million US homeowners initiated rate/term refinances, according to analytics company, Black Knight.
But all good things come to an end, sooner or later. According to the latest forecast by the MBA, refinance originations are expected to plummet by 62% in 2022 amid mortgage rate increases.
The signs were evident a while back, and last month the MBA revealed that applications to refinance a home loan were 16% lower during the middle of October compared to the same period a year ago.
Read more: Reinventing the private sector
One person who's noticed a change in brokers' habits is Jerry Mojarro (pictured), regional team manager at A&D Mortgage, a Florida-based direct wholesale lender specializing in proprietary non-QM products.
Speaking to MPA recently, Mojarro said he had been approached by many brokers at a recent mortgage industry event with enquiries about non-QM. "Seeing the refi boom slowdown, they want to know how to do it," he said.
Non-QM experienced a severe 20% dip in 2020, with many lenders halting origination activity due to pandemic-led liquidity issues, but the signs are that the sector is recovering.
In the last three months, lenders have been aggressively promoting more non-QM jumbo loan products, with jumbo credit availability increasing by almost 6% - the highest level since March 2020, according to the Mortgage Bankers Association.
Where once brokers shied away from non-QM, put off by the product's apparent complexity and the subprime connotations, firms specializing in these types of loans have, in recent months, reported an increase in the number of inquiries from the broker community.
Mojarro, who has been at A&D since 2019, confirmed that attitudes have been changing. "I've been in the non-QM space for almost five years, and even up to COVID, there was still some pushback, but this year brokers are hungry for knowledge."
The discussion has now switched to learning about how to market the product, he added.
Much of the renewed interest has to do with the rise in the rates, but it's also down to changing labor patterns. According to recent data from the US Bureau of Statistics, there are roughly one million more self-employed people in the country compared to 2015.
Read more: Non-QM and automation – a marriage made by tech
Mojarro's first piece of advice to brokers who are new to the world of non-QM is to overcome their prejudices. "It's not hard, it's just different. They just need to adapt. A lot of the challenges the broker has is that they don't have a strong support staff. The faster they get that going, the better their experience will be," he said.
Once ready to start working with non-QM, brokers should follow some basic, commonsense guidelines, he added.
"The best thing for them is to work with a good lender - a good account executive - but more importantly on their end is to work with a processor (willing) to adapt and be coachable to something new.
"That's where a lot of the issues come up when the processors are used to just doing Fannie Mae files, Freddie files, conforming business or FHA," he said.
To meet the challenges ahead, Mojarro revealed that A&D had been upgrading its technology. "That, in the long run, is going to separate us from everyone else, because almost everybody has kind of the same programs," he told MPA.
He boldly predicted that the company would be going into 2022 expecting "a huge increase in volume", admitting that A&D had gone the extra mile for borderline borrowers by underwriting exceptions.
"Our company logo is 'The Power of Yes'. We look at a loan, and if we need an exception, we actually do exceptions. And that's a big theme for us.
"It's a big advantage because a lot of lenders say they do exceptions, but we'll look at each file, and if it makes sense, and as long as that loan does not change in the process, we'll give it up front before the file comes in."