EVP on how Sprout Mortgage has transformed the underwriting process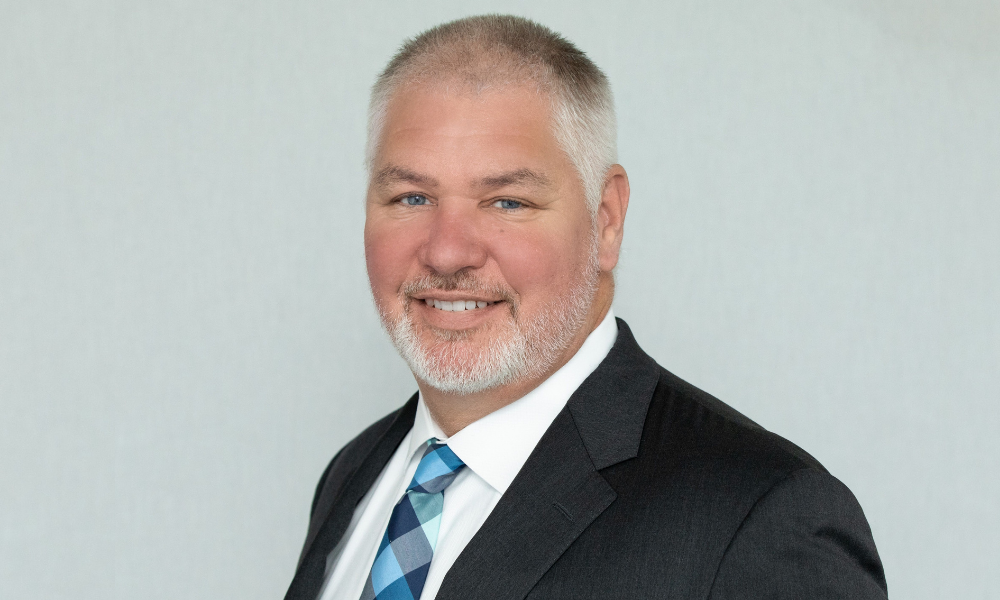 When asked what he thought of the disgruntled voices in the mortgage industry insisting that non-QM requires manual underwriting, Henry Santos' response was polite but unequivocal.
"I would wholeheartedly and vehemently disagree," he said.
Last April, Santos was named the new executive vice president and chief information officer at Sprout Mortgage. According to the New York-based company, Santos was taken on for his tech expertise and experience with a view to transforming the Sprout Mortgage brand into a digital and "highly automated experience".
Six months later, Santos spoke to MPA about the fruits of his and his team's labor – iAnalyze, which Sprout proudly heralds as "the first non-QM bank statement analyzer tool of its kind".
Read more: Sprout Mortgage unveils non-QM bank statement analyzer tool
Launched at the weekend at the Mortgage Bankers Association's annual gathering in San Diego, the easy-to-use platform is designed to eliminate the time-consuming procedure of income analysis required for bank statement-based loans, a major aspect of the non-QM lending process for individuals with non-traditional income sources.
One of the platform's most notable features is that it can analyze up to two years of bank statements in less than an hour to determine qualifying income.
"iAnalyze is a key component of our mission to completely automate as much of the underwriting that we can," Santos explained.
"The principles and the technology being utilized are extremely revolutionary. It's using three key pieces of advanced technology. One is the ability to classify with a machine and recognize it as a document; second is that it can extract data from document form into a digitized input; and the third is that it uses a machine algorithm to apply that data to an equation that derives a value for income."
Asked how the tool would impact on the role of the originator as well as the consumer experience, Santos saw only positives.
"It's going to provide all parties with greater certainty at the point of origination than they have today. It's going to create much more certainty for both the originator and their customer, the borrower, because they're going to know at the beginning of the process exactly what the variables that impact the credit decision are, so they won't be waiting in suspense for the answer to come from the back office," he added.
Read more: Sprout Mortgage unveils 4 non-QM loan programs
Whether or not mortgage companies accept there is a race to create a fully digital experience for the consumer is a moot point, the fact remains that faster, more efficient technology is driving the industry.
Sprout recognizes that by reducing cycle time, it can lead to greater underwriter productivity which, as Santos pointed out, has an impact on profitability - an all-important aspect, particularly as he was also hired to reduce origination costs.
He said: "We're moving to a place where data is going to be available from digital sources. And if we can't get data directly from source, we can quickly convert any paper documentation to a digital format and use that digital format to allow the machine to apply machine learning algorithms that expedite decision making. That's where the industry is headed."
It brought the conversation round to the original point about automation versus manual underwriting. Measuring his words, Santos was at pains to explain that brokers were not being edged out of the equation.
He said: "There are likely always to be edge cases which will require a human being to apply experience, we're never stating that that will go away completely.
"What we're saying is there are key inputs where we're measuring and analyzing data that can be converted from a manual process to a binary digital process. That's what we're doing with bank statements - we're converting paper bank statements to digital content."
He went on: "Our underwriters will still look at deals, and they'll certainly have the right to append or override what the machine has decided, but the key step to increasing productivity and efficiency is by eliminating the first 60% of the underwriting process that's normally done longhand."
iAnalyze is the third and newest addition to Sprout's growing line-up of automation tools, along with iQualifi, which enables originators to determine the most appropriate loan program, and ACORN, Sprout's proprietary automated underwriting system used to originate Prime Jumbo and non-QM loans.
More are planned over the coming year, and as Santos explained the pattern is clear.
"I do know that alternative sources of income validation are going to be required as our economy becomes more diverse, and we see more people owning small businesses or having forms of income that are not strictly derived from a payroll," he said.