Permits, material shortages, labor availability… the list goes on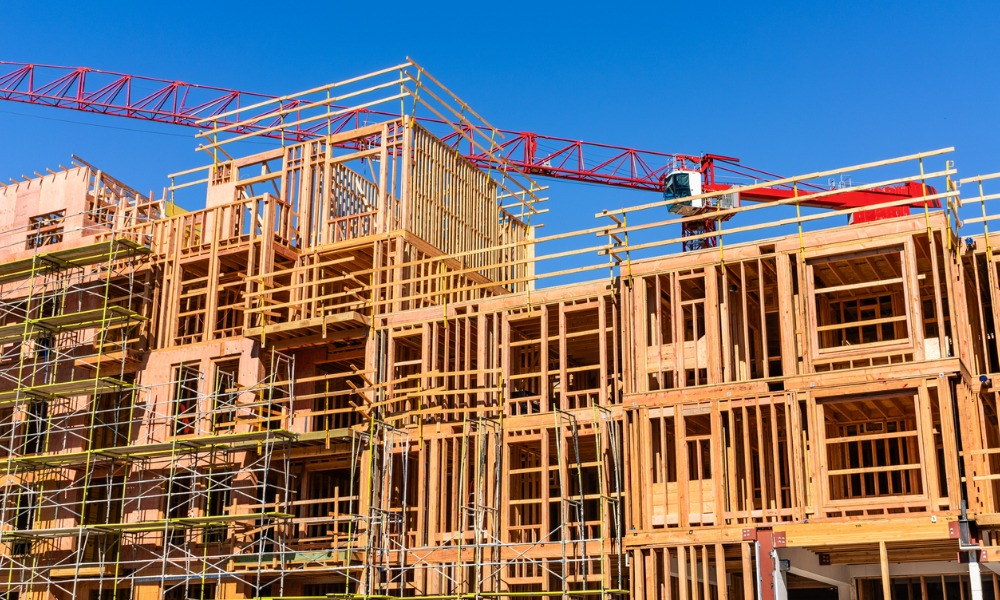 A staggering number of multifamily developers across the nation reported construction delays in the jurisdictions where they operate, according to the latest National Multifamily Housing Council (NMHC) Construction Survey.
The report revealed that 93% of the respondents had experienced disruption in their construction activities over the past quarter. Of this group, 83% are dealing with delays in both starts and permitting, up slightly from 80%. Around 91% of the developers cited permitting, entitlement, and professional services as the main reason for delays in starts. Economic uncertainty and economically unfeasible projects have become less of a concern, down 13% and 27%, respectively, since the previous survey.
Read more: Boom times for multifamily space?
Widespread material shortages and rising costs also remain a huge problem. Around 98% of respondents said they continue to experience supply problems – the highest share recorded since the survey started. For the second month in a row, all respondents reported higher prices, with the average firm seeing a 13% price increase over the past three months for its most impacted materials. However, lumber prices have dropped 24%, according to the survey.
Developers are also having trouble with labor availability, with 88% saying labor constraints impact them.
For the first time, NMHC asked the respondents how construction labor availability compares with before the pandemic. Nearly a third (32%) said labor is less available at pre-pandemic compensation but about the same with higher compensation levels, while 54% reported that labor was less available even with higher compensation levels. Among firms that reported raising compensation to attract or retain laborers, the average compensation increase was 12%.
"Today's data underline the deep challenges that developers continue to face almost a year and a half after the onset of the pandemic," said NMHC president Doug Bibby. "While the overall outlook for the industry is clearly positive, these short and mid-term risks pose significant threats to housing affordability and the nation's economic recovery. Steps must be taken to increase the supply of labor across the country and bring material costs back to reasonable levels."