Beleaguered amid pandemic, segment emerges as lucrative niche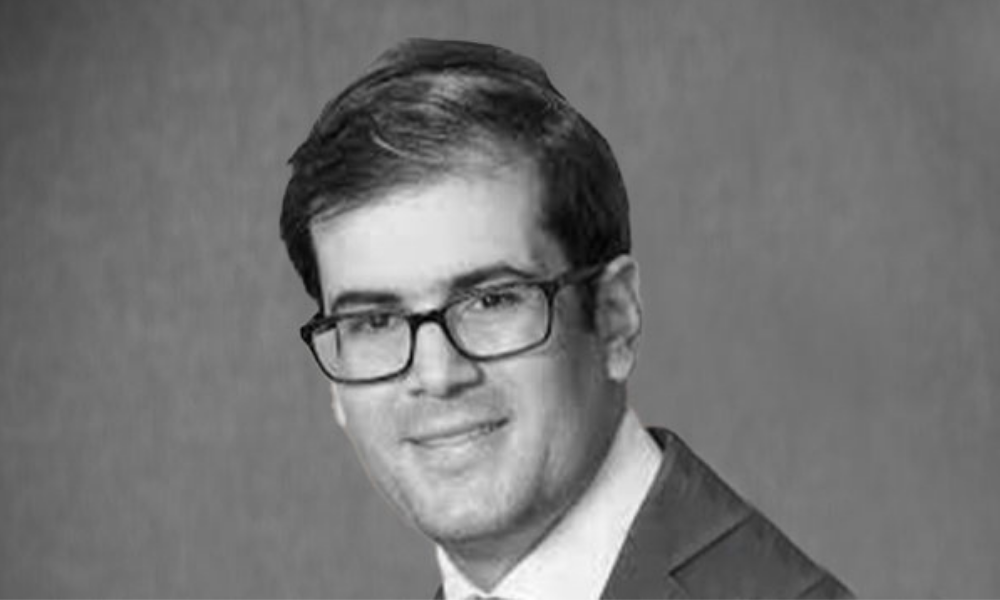 At the height of the pandemic, some of the saddest stories to emerge originated from assisted living residences and nursing facilities where infected tenants were cloistered off from the outside world, unable to meet even with loved ones. Many former owners have since divested of such properties as a result, yielding a unique financing niche for investors looking toward a post-pandemic future.
Nachum Saroka (pictured), vice president of lending for Eastern Union's Healthcare Group, navigates across the segment advising owners and operators of such facilities on arranging acquisition, bridging to HUD, recapturing equity and securing permanent financing. To accomplish this, Saroka relies on Eastern Union's close ties to 75-plus banks and financial institutions.
"We're really mostly focusing on senior living properties - whether independent living which provides some services to an aging population, to assisted living which actually helps with activities of daily living for seniors, to skilled nursing facilities which are actually providing post-acute care after people get discharged from the hospital," he said. "It's a very unique space. We are looking at a lot of it very analytically, not just looking at values and specs - also looking for the business value component to it."
He pointed to one area that makes the segment unique: "Every one of these properties has a business inside of it running every day 24/7. A lot of the value of the property doesn't just come from the dirt but from the business side of it. So, it requires a pretty strong expertise – understanding the operation of the business, understanding the regulations, understanding where the market is headed. Very, very niche."
Read more: Eastern Union sets new record in July
Despite facilities' ties to COVID, the segment is red hot: "There's a lot of money chasing a lot of different transactions, but definitely this one because of the higher return," Saroka said.
The brisk nature of the segment has yielded Saroka's unit as the fastest-growing at Eastern Union, he said. "We're definitely the fastest-growing division because the market itself is getting a lot more entrants if you look at other parts of the industry, especially today with interest going up. There's a higher return with these properties. When interest rates go up, you may not be able to achieve a return with an apartment building but you can achieve that return with an assisted living despite the fact the interest rates went up 1%, 2%."
An aging population also helps boost the already burgeoning potential for the segment, Saroka noted. "Baby boomers are hitting their 70s and 80s, and they may not be able to stay at home," he said. "People are seeing that, so there's a demand for it. It can be new development or existing assets. People are just more interested in getting involved because they understand there's a very strong demand for it."
Read next: Big lender's deals reflect changing face of America
Yet at day's end, an ironic thanks is to be extended to the pandemic itself for having helped set the stage for investment among those looking forward to a COVID-free world of the future.
"It's a very unique situation we're in, especially in healthcare, because we're coming off a pandemic where senior housing, senior living, was beaten up more than other real estate markets," he explained "We're coming off a period of time when, for 12 months, there were facilities that didn't allow visitors, wouldn't allow new admissions – aside from the fact of infection control they had to deal with and maybe there were people who got sick or passed away in a facility."
Many involved in the industry sought to divest of properties after the scourge of pandemic, Saroka agreed. "There's a lot of turbulence going on," he said. "You had a lot of former owners/operators who threw in the towel. They didn't bargain for this."
On the other side of the coin are investors willing to take a shot at investing in the once-beleaguered market. "On the other hand, you've got a lot of investors really looking for opportunities," Saroka said. "There's a flurry of activity. Some people have the secret sauce, and they're able to put in the sweat. And it's not like it's a distressed market at all. Values are through the roof. These are sky-high values over here."