Perennial favorite multifamily joins more specialty deals emblematic of change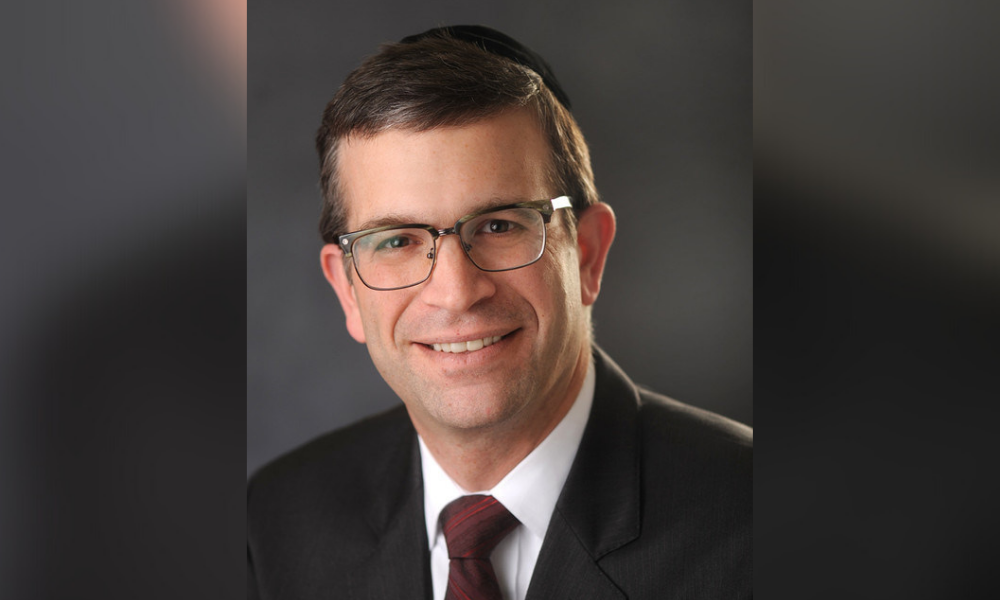 Eastern Union – one of the nation's largest commercial real estate finance firms – entered the new year with a bang in announcing it had closed transactions in 240 American cities across 32 states in the prior year.
In a subsequent conversation with company president and CEO Abraham Bergman (pictured), it dawns that the transactions are largely reflective of the changing face of America. While a perennially popular investment pick, multifamily investments saw an uptick at a time when skyrocketing home values continue to erode the ability of first-time buyers to buy their first house.
"Multifamily always take up a very large portion of the transactions that go on in the country," Bergman said. "There are a lot more people out there who are OK with renting an apartment. The new American Dream might be renting an apartment so you can move anytime you want. So, you've definitely seen a big demand for housing across the country."
Among the largest of such deals was a $70.9 million move for a multifamily property in Atlanta secured by senior managing director Michael Muller. Eastern Union also secured $54.7 million in financing for two single-family rental portfolios in Baltimore, as well as $12.77 million in financing for a mobile home site in Houston.
What came as a bigger surprise for Bergman, he acknowledged, were upticks in more unusual properties representing transactions that also reflect changing trends – greater sales of self-storage properties and mobile home parks reflective of the growing numbers of itinerant residents, along with more robust sales of industrial space given increases in online shopping, Bergman noted.
"We did see sort of an uptick in the unusual deal, not your absolutely typical deal happening," Bergman said. "In the last year or two, we've seen an uptick in self-storage; we've seen an uptick in mobile home parks; we've seen an uptick in industrial, which is obviously a product of online shopping.
"It's interesting that you do see more transactions coming along the way – even substantially sized transactions – that fall under maybe some of the more specialty-type products. We have definitely seen an increase in value in those areas."
An example: A $58.1 million loan for a self-storage complex in Virginia Beach, Virginia, was among the deals closed by managing director David Merkin.
Industry veterans such as Bergman usually don't get surprised. But he acknowledged the rise in construction loan activity also prompted some eyebrow-raising.
"If you asked me at the beginning of 2021 whether the year would be a very active ground-up construction loan year, I would have predicted 'no'," he said. "In the beginning of 2021, I felt maybe the market was still holding back, and it would be harder to get a brand new project started and funded. I would have been wrong had you asked me that question because it was an extremely active construction year. We closed a whole bunch of construction loans, surprisingly – but a good surprise. The lenders were very, very eager to do those loans; they underwrote them and closed those loans. It was a lot more active in the construction loan world than I had expected. There was a lot more activity than I would have expected, and it continues."
In that realm, take for instance the $28 million construction loan in Monroe, New York, secured by Bergman himself with assists from senior loan originator Becky Friedler and vice president Yossi Orzel; or the $26.9 million loan for an industrial facility in Lancaster, Ohio, arranged by Bergman and Orzel; or the $15 million loan for an office building in Howell, N.J.
The less tangible dynamics of a changing world were reflected in Eastern Union's loan closings, chiefly the idea of a shrinking world – one where technology-aided transactions and investments are made easier well outside one's immediate comfort zone.
"The country is getting smaller," Bergman said. "People who are real estate professionals are no longer scared to go out of their local market where they live and where their office is. They're willing to buy anywhere in the country. There's data out there to research a market, jump on to a plane and go check out a market. You can do your research and understand pretty much any market. It doesn't have to be your backyard anymore to buy the real estate.
"It's a matter of where you can achieve the yield you need in order to get a deal done with a risk profile that works for you," Bergman said. "We continue to see the country shrink in that sense that people are willing to buy where they can find the right deal that fits their portfolio."
Indeed, it's a brave – and increasingly borderless – world.