If you haven't gone all-in on video marketing, both you and your clients are missing out. Here's why the medium is popular, and what it can do with your message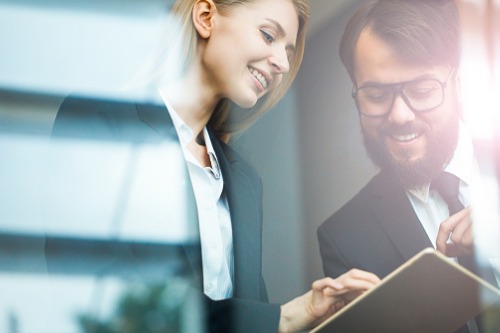 As social media continues to be one of the most commonly utilized means to market your company online, it's important to understand how to maximize your social media content to engage with your audience.
As you scroll through your social media feeds, you'll notice how many businesses and individuals are implementing video marketing into their social media strategy. And for a good reason. Video shares and interactions have been on an upward trend across all social media platforms, including Facebook, Instagram and LinkedIn. According to HubSpot, 81% of businesses are currently using videos as a marketing tool, which is up from 63% the previous year. Additionally, when a social media post has video incorporated with it, the post can receive up to 48% more views.
What this all comes down to is that video marketing is not a trend that is going away anytime soon. So, it's time to mic-up and start recording.
If a picture is worth a thousand words, then a video would be worth a million. Here are two main reasons to implement videos into your marketing strategy:
To build a relationship with your audience
To be an industry leading expert by educating and informing your audience on industry matters
Building a Relationship
Video marketing is the perfect method to connect with your audience on almost a face-to-face level and highlight the people behind the brand. Through video, you can showcase your personality and add in your own 'flare' to the mix. This can vastly improve the overall trust factor you have with your audience, and new potential clients. People are more likely to work with a company when they can put a face to the brand.
Video is also a great place to showcase "behind the scenes" of your office space, to meet the team, and to highlight important milestones you and your company have accomplished. Overall, video marketing must go beyond the traditional hard sell, as that just adds to the noise on the internet and allow your audience to stop and get to know you for 20-120 seconds.
Educating & Informing
To gain credibility with your audience, both on an individual and company level, look at creating educational videos or host educational webinars. Highlight industry related news, industry updates, and common topics. It's important when choosing a topic to create video content your audience will find valuable and informative. The more you can educate and inform your target audience the more likely they will come back organically since they deem you and your company as experts in the industry.
If you're having trouble deciding on your first video topic, head to your company's FAQs page or address the common questions about your industry and company. But remember, keep the videos short and informative.
According to HubSpot, these are the recommended timeframes for videos on the different social media platforms:
Instagram: 26 seconds
Twitter: 45 seconds
Facebook: 1 minute
YouTube: 2 minutes
Overall, producing video content on social media comes down to a couple of simple items; having an informative and captivating message, personality, and a call to action at the end of every video. Plus, the key is to create video content on a regular basis, so your audience keeps coming back for more.
Erica LaCentra, Director of Marketing, is responsible for planning, developing, and implementing RCN Capital's marketing plan as well as overseeing the company's marketing department. Joining RCN Capital in 2013, Erica led a strategic rebrand to position the company for nationwide expansion. Erica's ongoing efforts have rapidly expanded RCN's customer base and elevated the company to a national brand. Erica currently serves as a member of the American Association of Private Lenders' (AAPL) Education Advisory Committee, the Marketing & Communications Chair for AREAA Boston, and a member of the REI INK Editorial Board. Erica holds a B.S. in Advertising with a minor is Fine Arts from Suffolk University in Boston, MA.