Standards make people more productive, help to lure and retain talent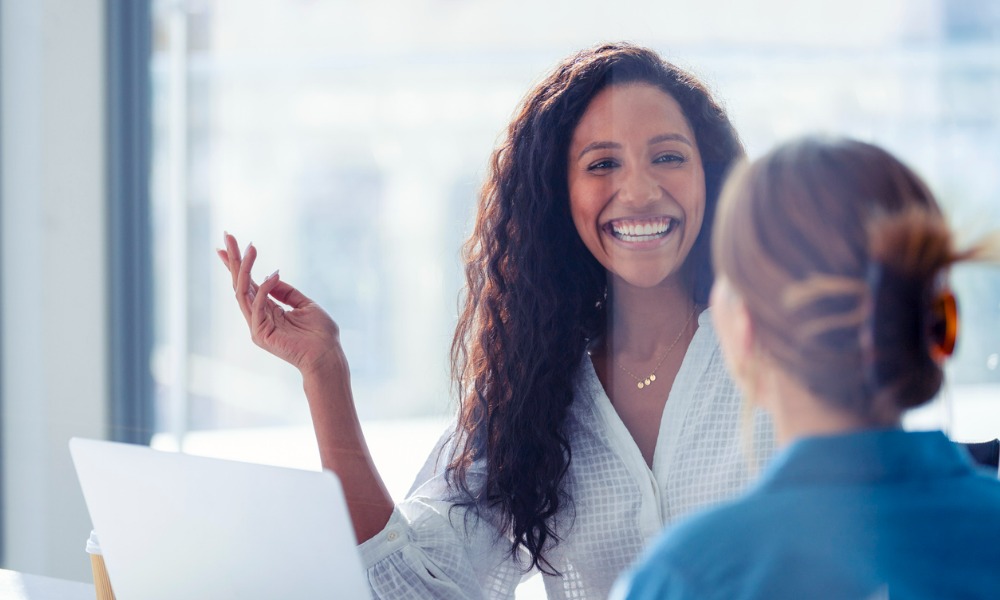 The importance of wellness looms large in commercial real estate, an amenity that can be used to make office occupants more productive and help attract and retain talent.
That was the premise of the most recent "Weekly Take"presentation by CBRE that included panelist Paul Scialla, founder and CEO of Delos and a founder of the International WELL Building Institute, which operates The WELL Certification, a standard with 100 inputs across ten categories. Joining the discussion was Brian Pagac, vice president of engineering with Brookfield Properties in Los Angeles. He's a leader in The WELL Health-Safety Rating for the Brookfield Properties portfolio, which overall includes more than 800 managed properties, covering more than 330 million square feet around the world.
More than an ideal, wellness is "…a documentable, measurable amenity," according to moderator Spencer Levy, global client strategist and senior economic advisor for CBRE, the largest commercial real estate services firm in the world. "That's why wellness certification is a growing business in an ESG-minded market. We're very familiar with that here at CBRE," he said. "In fact, our London headquarters at Henrietta House just achieved Platinum WELL Certification, one of the world's leading wellness standards."
How do you bring wellness into the workplace?
Scialla expounded on the venerable standard: "The WELL Building Standard has a lot of different components to it," he noted. "The full body of work covers air quality, water quality, lighting, thermal elements, acoustics, biophilic programming, surface and cleaning protocols, HR policies, operational guidelines.
"There are sub ratings called the health safety rating, the health equity rating, which take pieces of The WELL Standard and allow clients to enter The WELL Ecosystem, if you will. And they zoom into more specific areas of focus. For instance, the health safety rating focuses specifically on health and safety protocols, and obviously that was spawned from the onset of the pandemic.
"But the full body of work is interesting because you take a look at everything that surrounds you indoors. All of these inputs map directly to our respiratory, cardiovascular, immune, cognitive, digestive, and sleep health outcomes. So clearly, obviously, enhancing what surrounds you can be conducive to a better, not only healthier work environment, but a more productive work environment."
Pagac described the elements his company has implemented in achieving WELL certification at the highest levels: "Things we're thinking about: battery storage, fuel storage, a virtual power purchase agreement with solar farm, because the renewable energy, that's very important."
Why are bees so important?
This is sure to create buzz: Beekeeping is part of the mix, Pagac noted. "And beekeeping was one of those. Urban farming is one of those. The groundwater harvesting is one of those. All the FDEs. all LED lighting, indoor concrete walls, things like that. That's what we're looking at today. We have several assets [in] downtown LA with beehives producing several hundred jars of honey for the tenants. We've created a new groundwater harvesting system, so we're going to be more sustainable and friendly to the environment. Our new guidelines for air conditioning, lighting, acoustics creates a more productive environment for our employees. And we've realized that, and it is evidence based, we've measured it and tracked it, and we have happier employees and tenants."
He expounded on the bees: "So from a wellness perspective, beekeeping for us joins people together and educates them on what's happening with the environment. How [does] it impact the environment in LA? Beekeeping is very important for our properties because we've never had it.
"And now that it's new, people are worried and concerned about the bees. But because we educate them and create an environment that's safe and sustainable, all the tenants enjoy that. They love it. Now they participate."
Such initiatives don't just make the bees happy, but employees too. "WELL plays right into attracting and retaining employees, attracting and retaining tenants for landlords," Scialla said. "There is a massive ROI portal at wellcertified.com that goes through five years of extensive research specifically geared towards understanding ROI. And I'd encourage anyone interested to take a look at that."
Some key stats: "Third party peer-reviewed statistics on ROI of the WELL Standard is – a report published in Building and Environment – WELL Certification drove nearly a 30% improvement in overall satisfaction in the workplace, jumping from 42% to 70%. These are massive numbers and massive inputs."
He broke down the implications further: "But clearly, let's just talk layman's here. Attracting and retaining employees, well, now more than ever, if you expect someone to come to the office and stay and work for you or choose you versus another employer, you'd have to consider that putting forth an understanding and transparency that you care about their health, well-being, elements of lifestyle, should be top of the list. And we're seeing it. We're certainly seeing it."