CRE changes examined, and advice is given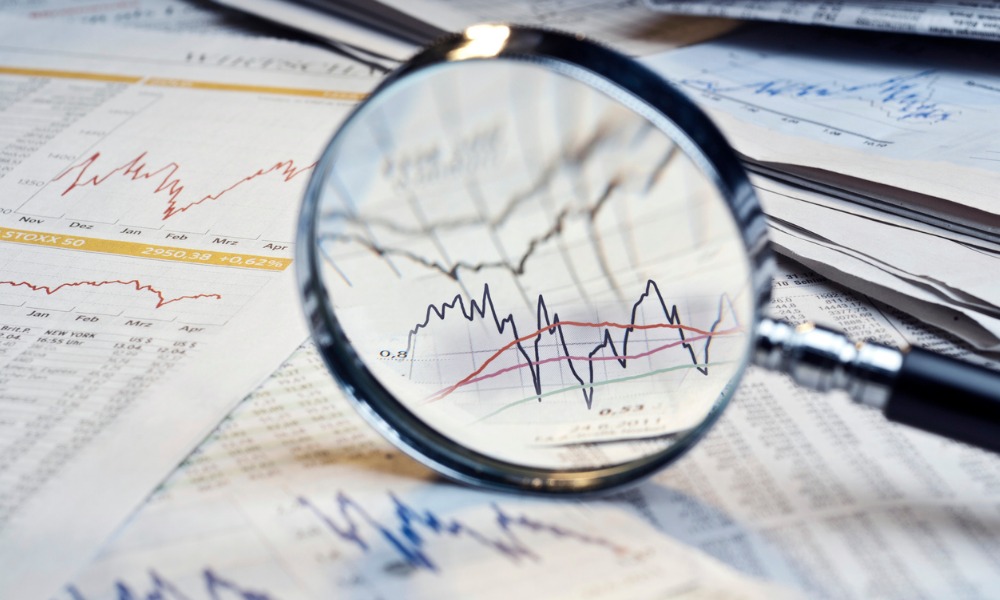 Commercial real estate had its share of memorable moments this year: Return-to-office and hybrid work plans, the workplace as talent magnet and navigating an economic recovery that could fade toward recession.
In its year-end wrap-up as part of its weekly presentations, CBRE – the largest commercial real estate services firm – assessed the changes seen this past year – while using trends to envision what next year might look like. Spencer Levy, global client strategist and senior economic advisor for CBRE, served as moderator for the discussion.
"2022 has been a year of renewal, revival, redesign," Levy said. "A year of ongoing recovery. Of decision-making about return to office versus remote work. Redevelopment versus adaptive reuse. And a reminder of one 're' word no-one likes to hear about: a possible recession on the economic horizon."
Next year will see a more brisk return to the office – just not in the traditional way, said Richard Barkham, global chief economist, head of global research & head of Americas research, for CBRE. "We expect hybrid working or the combination of in office and remote working to dominate. And maybe that's what we're seeing at the moment. We're seeing a kind of a slow return to the office. But it's not just COVID-related, it's this new form of working related as well."
Julie Whelan, global head of Occupier Thought Leadership at CBRE, spoke about what the company's global research team found in its comprehensive sentiment survey: "What we're seeing is that hybrid work – which means sometimes you might work in the office, sometimes you might work from home, sometimes you might work in a third place of your choice – has really picked up in terms of sentiment over the last couple of years. However, what we've also seen pick up in sentiment is the desire to actually have people together in the office."
Another big thing emerging in the CRE space this year has been heightened attention to design toward creating a good experience for tenants and customers alike. Rachel Friedman, founder and CEO of Ohio-based design firm Tenfold and Tenspace previously extolled the virtues of the design focus: "By building a craveable workplace for creating an environment that will foster those types of behaviors and enable businesses to compete and to win. And so it isn't just about getting the talent or attracting the talent to come into the office. It's because the success of your firm is dependent upon it."
Erika Orange, the executive vice president/COO at The Future Hunters, spoke of the concept of "future-proofing" in her glimpse into 2023: "Everything is about speed. It's throwing up these buildings and everyone is talking about the increased price of wood and steel in the supply chain and all of these things. And we could get beyond the current supply chain if we actually, from a materials perspective, just rethought about how we build. One of the last trips - feels like a lifetime ago when I traveled before COVID - was to Singapore, and what they're doing from a green building perspective is absolutely incredible. And why we can't do that more in this country is beyond me. It's just we build things. We throw kind of Band-Aids at it without really thinking longer term. And in terms of the biggest thing out of everything, whether it's work, education, real estate or construction, it all comes down to future proofing. How do we future-proof our built environment, our infrastructure, our workspaces, our own minds and our children? Future-proofing."
While Levy agreed, he noted the idea of future-proofing could be moot in the event of recession: "Those are important long term questions, indeed," he said of Orange's assessment. "But future-proofing is tough to answer now, while we're facing a bumpy economy. Despite the post-COVID recovery of the past year, year and a half, that dreaded "re" word – a recession – is probably looming"
Advice given by industry stalwarts
CBRE's president and CEO Bob Sulentic offered some advice ahead of the coming year: "We're dealing with a lot of challenges right now. We're dealing with challenges in our economy. We're dealing with challenges in the geopolitical situation. We're dealing with challenges and the health situation with COVID still around in a big way. I would say if I were to give one piece of advice – and I talk to our leadership team a lot about that now – think about the ways that you might address, impact those challenges given the scope of responsibilities you have. Be really reflective about that. Develop a point of view and then act on that point of view."
Samir Goel, co-founder of Esusu, also gave advice as part of the year-end assessment: "Number one, don't let perfect be the enemy of progress. Number two, make sure you find the right people around you. Building a company is hard. It wouldn't be possible for me personally without my co-founder, Wemimo. But then more importantly, the team and the ecosystem we've built around us. So make sure you find those people. And then the third thing I'd say is just build something you really believe in. Because when things get hard and you're faced with those crises like a global pandemic that you didn't predict, the thing that gets you through it is your conviction in what you're building and the people you're surrounded by."